California Injury Attorneys Win Millions in Settlements for Paralysis Cases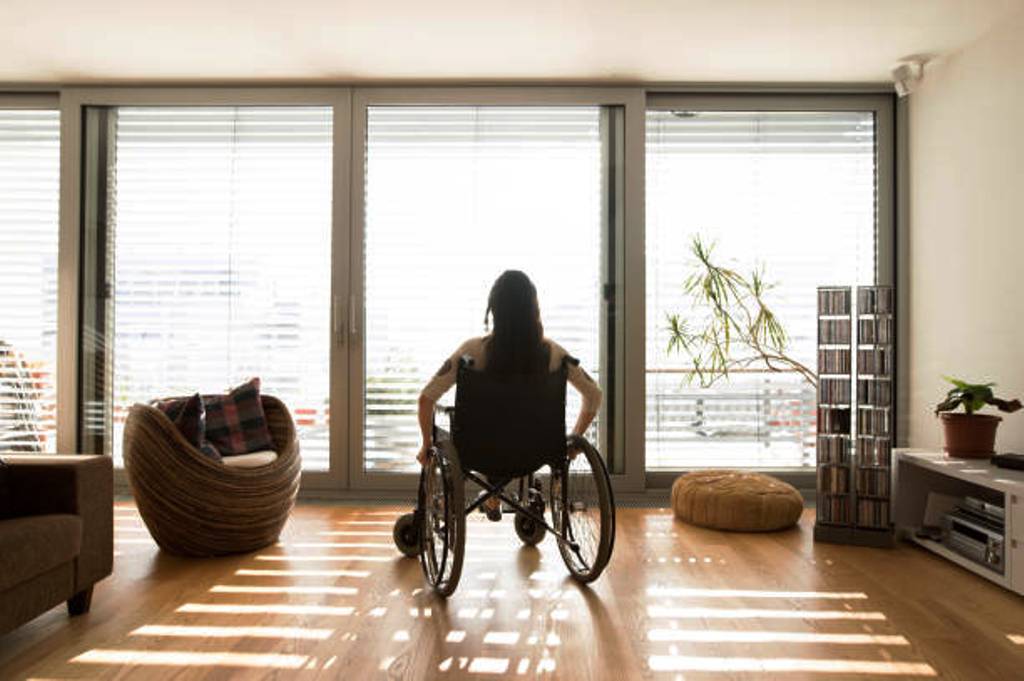 Accidents that cause paralysis can often be avoided if the right prevention is taking. Sadly, it often isn't and that is why big companies have to pay up big amounts of money to victims in settlements for paralysis cases.
Millions of dollars are sometimes paid out to these victims and their families to compensate for their accidents. Naturally, the money cannot make up for their loss but it will go towards living more comfortable lives.
Here are three shocking cases in California where massive settlements were reached after horrible accidents.
1. Cyclist Gets $20 Million Lawsuit Settlement
A paralysis injury attorney group have worked together to see that justice is served in the case of a cyclist who was injured on his way to work.
Richard L. Duquette of the Law Firm of Richard L. Duquette along with Deborah Chang, John Shaller and Tom Schultz of Panish Shea & Boyle LLP managed to get a lawsuit settlement of $20 million.
Although this may seem like a ridiculous amount of money, the case warrants such a big number.
Sheng Du is a 52-year-old avid San Diego cyclist and Software Architectural Manager at Verizon who will never again ride his bicycle.
On 8 December 2017, he was heading to his workplace when his bicycle went into an unattended and unsafe trench. As a result, Mr Du flipped over his handlebars and crashed into the ground. He was seriously injured and suffered damage to his spinal cord.
Because of the severity of his injury, he was left quadriplegic and will have to receive medical care for the rest of his life. He had loved cycling since he was only 10 years old. It was something he did to stay fit and do his part in protecting the environment.
The open construction trench was a hazard and should never have even been an issue. The San Diego City and the State of California had promised to increase biking safety.
The trench was two feet wide and a foot deep and stretched across the bicycle lane. Because of the lack of warnings and the position of the sun, Mr Du could not see the gaping hole before getting injured.
Mr Du and his wife decided that they would take KTA Construction and Harris & Associates, Inc. as well as the City of San Diego to court.
They felt that the way the injury happened could have been avoided and with the help of the group of attorneys, they received a form of justice.
The settlement that was reached saw Harris & Associates, Inc. pay out $14 250 000, the City of San Diego pay $1 500 000 and KTA Construction pay $4 250 000.
2. Paralysis Accident Lawyer Wins California Man $2.5 Million Lawsuit Settlement
When a young man in California was severely injured by police officers, a paralysis attorney helped him win a lawsuit settlement that would make his life a little bit easier.
The attorney was able to get his client a settlement of $2.5 million, which is assumed would go towards his medical care.
Because of his serious injuries, Adonis Serna will not be able to live a normal life. He will have to be taken care of and his medical bills will not be cheap.
In Woodlake in 2017, the police had shot at Serna five times in the back and it resulted in his paralysation.
The lawsuit that ensued accused the three detectives of battery negligence, excessive force and assault. The officers are from Woodlake, Exeter and Tulare County.
The young man's attorney pointed out that the charges against his client would be dismissed. The charges were possession of a stolen vehicle and assault with a deadly weapon on police officers. However, Serna will be serving probation for other misdemeanour charges.
3. Settlement of $37 Million For Paralyzed Contractor
The California Department of Transportation has to pay out a whopping $37 million (source) after a construction worker was injured during work.
Kyle Anderson was working on Highway 101, Eureka, when the tragic accident that changed his life forever happened. Kyle was only 20 years old at the time. He was in a trench, crouching, when a passing driver drove onto the shoulder and hit him.
As a result of the accident, Kyle was left quadriplegic. He also has 'locked-in' syndrome which means he is conscious but cannot communicate or move.
The legal team from the Reiner, Slaughter and Frankel law firm was able to win Kyle the settlement of $37 million. This came after they could convince the jury that the California Department of Transportation was at fault.
It was found that the department created a dangerous environment by denying a request to close a lane. They also removed a backhoe that was acting as a barrier vehicle and changed a work light tower, causing a blinding light to basically blind drivers.
The jury initially found that the department must pay the Anderson family $56.6 million. However, the decision was appealed against and it was decided by another jury that the agency must pay the family $37 million.
The department stated afterwards that it only accepts goals of zero similar incidents. It is hoped that both the department and the Anderson family will find closure after the now-settled court case.
Some of the money that was awarded to the family will go towards Kyle's lifetime medical care. He needs to be taken care of round-the-clock and doctors estimated the cost of this will be about $18 million.
This cost includes the use of high-tech equipment that will make it possible for Kyle to communicate with his family. He will be looking at images on a computer screen to 'talk'.
These cases show that a good paralysis lawyer California (example here) will be able to win the victims of such misfortune some peace of mind. Of course, no amount of money can give them their lives back, but at least they can live in relevant comfort and be assured that their medical bills won't be a burden on their families.