The Ultimate Guide to Finding the Best Electric Fat Tire Bike in Canada and Black Friday Sales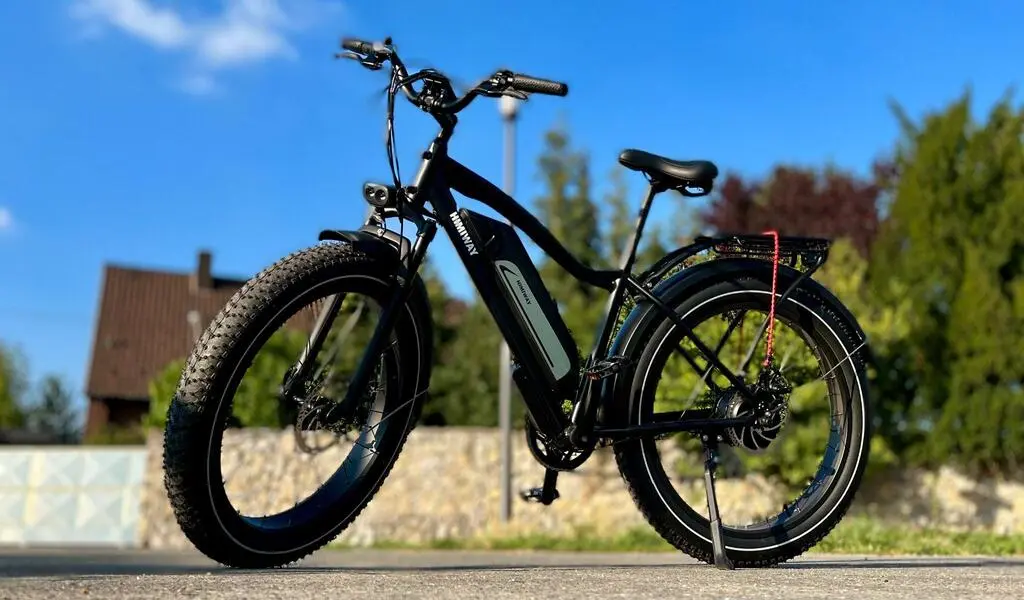 Introduction
Electric bike has been gaining popularity in Canada, offering a thrilling and versatile riding experience. These bikes are equipped with powerful motors and wide, rugged tires that make them perfect for off-road adventures and urban commuting alike.
If you're considering purchasing an electric fat tire bike in Canada, this guide will provide you with valuable insights to help you find the best bike for your needs. Additionally, with Black Friday approaching, we'll share some tips on how to score the best deals on electric fat tire bikes.
Understanding the Benefits of Electric Fat Tire Bikes
Electric fat tire bikes offer several advantages that make them stand out from traditional bicycles. Firstly, their enhanced off-road performance allows riders to explore various terrains with ease.
Whether it's sandy beaches, snowy trails, or muddy paths, these electric bikes can handle it all. The wide tires provide excellent traction and stability, ensuring a smooth and enjoyable ride.
Secondly, electric fat tire bikes offer increased stability and control. The wider tires distribute the rider's weight more evenly, providing a stable platform and reducing the risk of accidents. This makes them an excellent choice for riders of all skill levels, including beginners.
Lastly, electric fat tire bikes offer an effortless riding experience. With the assistance of a powerful electric motor, riders can conquer challenging terrains and steep hills with minimal effort. The electric motor provides a boost to your pedaling, allowing you to ride longer distances and tackle tougher routes without getting exhausted.
Factors to Consider When Choosing the Best Electric Fat Tire Bike
When selecting an electric fat tire bike, it's essential to consider several factors to ensure you make the right choice. Here are some key considerations:
Motor Power and Performance: Look for bikes with motors that provide sufficient power for your intended use. Consider factors like maximum speed and torque to determine the bike's capabilities.
Battery Range and Charging Time: Check the battery's range to ensure it meets your desired riding distance. Consider the charging time as well, as shorter charging times allow for more frequent rides.
Frame Design and Build Quality: A sturdy and durable frame is crucial for the longevity of your bike. Look for frames made from high-quality materials like aluminum or carbon fiber.
Suspension System for Comfortable Riding: A good suspension system absorbs shocks and bumps, providing a smoother and more comfortable ride. Consider bikes with front forks or full suspension systems for enhanced comfort.
Additional Features and Accessories: Evaluate the bike's additional features, such as integrated lights, fenders, racks, and display screens. These can add convenience and functionality to your riding experience.
Top Electric Fat Tire Bike Brands in Canada
When it comes to electric fat-tire bikes in Canada, Himiway Bike is a leading brand that offers a range of high-quality and reliable fat-tire electric bikes. Himiway bikes are known for their exceptional performance, durability, and stylish designs. Let's explore some of their popular models:
Long Range E-Bike Himiway Cruiser/Step Thru: The Cruiser electric bike combines power, comfort, and style. With a 750W motor and a long-lasting battery, this ebike can tackle any terrain. The Himiway Step-Thru model features a step-through frame design, making it more friendly to smaller riders.
Best E-Mountain Bike Himiway Cobra: The Cobra mountain bike is designed for adventure seekers. It features a full suspension system that ensures a comfortable ride on any terrain. Equipped with a powerful 750W motor, this bike delivers impressive performance. The fat tires provide excellent traction, allowing you to confidently explore various surfaces. With a long-range battery, the Himiway Cobra enables extended rides, making it the perfect companion for wilderness exploration.
Best Cargo E-Bike Himiway Big Dog: With a maximum weight capacity of 400 Ibs and a rear rack designed to carry cargo of all shapes and sizes, this cargo e-bike is perfect for riders with shipping needs. It's also equipped with a powerful motor, front suspension, and sturdy frame that can handle both on- and off-road conditions, making it perfect for daily commuting and weekend camping trips.
Black Friday Sale on Himiway Bike
As Black Friday approaches, Himiway Bikes are gearing up to offer incredible deals as a way to give back to their valued customers. The Himiway Black Friday sale is now live, and it presents an exceptional opportunity for bike enthusiasts. During this limited-time event, you can enjoy discounts of up to $500 on selected Himiway electric fat tire bikes.
This is an extraordinary chance to own a high-quality bike at a significantly reduced price. Whether you're looking for an electric fat tire bike for off-road adventures or daily commuting, Himiway has a range of models to suit various needs and preferences. Don't miss out on this rare opportunity to upgrade your riding experience and save big. Act quickly and take advantage of the Himiway Black Friday sale before it's too late. Happy riding!
Conclusion
Finding the best electric fat tire bike in Canada requires careful consideration of various factors such as motor power, battery range, frame design, and suspension system.
Himiway Bike offers a range of exceptional electric fat tire bikes that cater to different needs and preferences. By understanding the benefits of electric fat tire bikes and considering the factors mentioned, you can make an informed decision and enjoy an exhilarating riding experience.
As Black Friday approaches, keep these tips in mind to find the best deals on electric fat tire bikes. Take advantage of the discounts and promotions available to make your dream bike more affordable. Whether you're an adventure seeker or a daily commuter, an electric fat tire bike can transform your riding experience and provide endless fun on the trails. Happy riding!
SEE ALSO: How To Properly Apply Sunscreen To Safeguard Your Skin From Harmful UV Rays