BMW-VIN-Decoder Review: How To Check Your Car's VIN?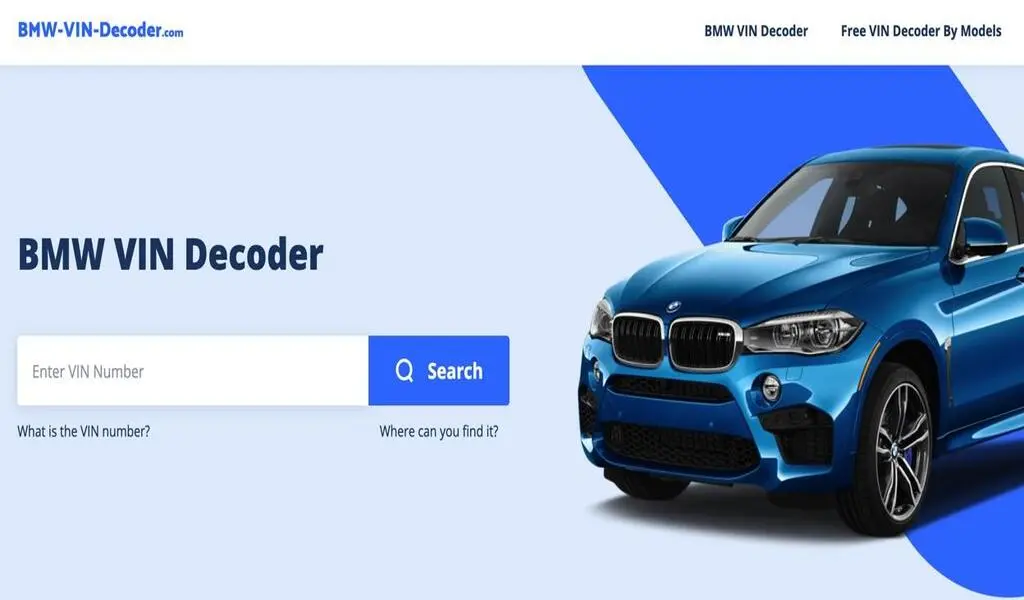 BMW-VIN-Decoder will help you decode a vehicle's VIN to reveal hidden information about the vehicle, such as its history of accidents, thefts, odometer fraud, and previous country of registration.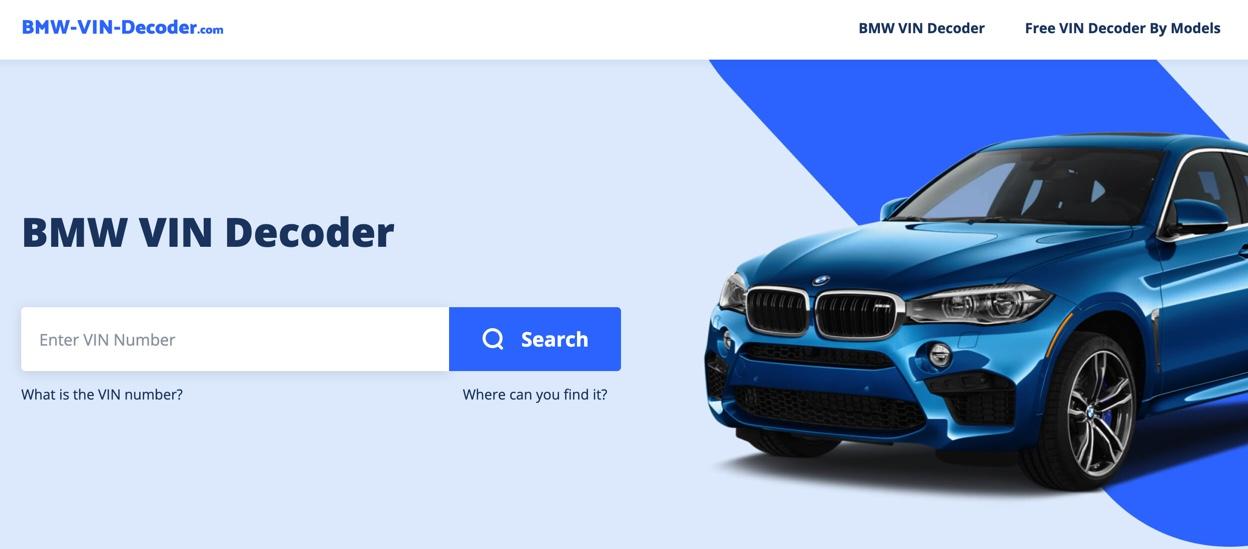 It's unnerving to imagine purchasing a brand-new BMW and then learning afterward that it was reported stolen.
Along with this, you may find yourself in a sticky situation if you bought a used BMW model based only on the seller's promise but then discovered that it had several flaws.
A BMW VIN decoded and passed via the appropriate verification channel may fix most of these problems immediately.
The BMW Vehicle Identification Number is a 17-character sequence of numbers and characters that may be used to unlock a wealth of information, from the car's original owner to its theft history to its prior country of registration.
The vehicle identification number (VIN) is stamped in a variety of locations throughout the automobile, including the left front door, the chassis, the bumper beams, and the right rear door.
BMW-VIN-Decoder is here to save you time and money before you have to troll the web or shell out a ton of cash to personally examine the car's data.
With this online resource, you may quickly and easily obtain any and all information pertaining to a certain automobile. It does not dally in delivering complete records of earlier alterations or facts pertaining to the automobile.
We have written a detailed evaluation of this decoder so that you may learn about all of its capabilities. Come on, then, and we'll get started.
Brief Overview of BMW-VIN-Decoder

The BMW-VIN-Decoder is an exclusive service since it compiles information from reliable, up-to-date official sources. Authoritative information on the car's maker, model year, powertrain, etc., are all listed there.
The BMW VIN decoding on this site provides insight into the vehicle's history of accidents, thefts, misreported mileage, and prior country of registration, among other things.
Just one person at a time may drive a BMW, so knowing the vehicle's VIN can assist you in tracking down the previous owner and any complaints that have been made against it. It encourages cautious decision-making before a financial commitment is made.
There is also a feature on the site that aids potential purchasers in verifying the accuracy of the vehicle's details. With this method, they can quickly and simply assess any necessary repairs.
The market value and specifics of the available equipment are two factors that the vendors may control.
Those who are interested in purchasing a pre-owned vehicle will find BMW-VIN-Decoder particularly useful because of the report they can generate detailing all of the vehicle's compatible components and accessories.
What Services Does BMW-VIN-Decoder Provide?
The BMW-VIN-Decoder is a top-notch service for many reasons, not the least of which is its connection to official sources for data acquisition. Some of the more salient factors are explained here.
In-Depth Reports
All the data and records pertaining to that BMW may be found in one convenient place on our site. It does not provide shallow information but rather collects comprehensive data for the benefit of its users.
Verification of Upkeep
With the assistance of this online database, you can obtain the complete list of included components as well as the production year.
This aids owners in figuring out whether their BMW is due for any routine maintenance.
The owners can easily do the maintenance of the parts required using this service without any problems whatsoever.
Lookup BMW Parts and Accessories
Finding BMW parts and add-ons is a quick and uncomplicated procedure. You can acquire the correct BMW add-ons and repairs with the help of a BMW VIN decoder. After that, you may go ahead and purchase the necessary supplies.
Put your BMW's VIN number into the VIN decoder on this website to get the right components and accessories. To begin your search, click the button. You'll see an on-screen catalog of available add-ons and components.
Acquiring Data on Past Theft
This webpage may assist law enforcement agencies and other entities in getting theft records relating to this BMW by searching official records and linking up with the Vehicle Registration Department.
This service is the best since it allows even the most novice of users to get information on the vehicle's history of theft.
Price Prediction in the Market
Sellers may quickly evaluate a model's market worth if they have access to all relevant data, such as its history of registration in other countries, its condition, and any active recalls.
If a BMW is well maintained, its resale value rises in direct proportion to the amount of care given to it.
No Charges Required
This will not only help you save time but also money since the service will give you data without charging you for it, all from the manufacturer's own records.
No registration is required to use this service; all you have to do is open its website, and you can search for all the BMW models and all the necessary information about them.
How To Use BMW-VIN-Decoder To Decode Vehicle VIN?

The BMW-VIN-Decoder website has an intuitive design that eliminates the need to provide a detailed description of the vehicle before accessing crucial data.
Their site is user-friendly, and with just one simple step, you may have access to the complete history of any model you want.
Use the detailed instructions provided below to successfully decode a BMW VIN using this tool.
If you have a BMW VIN and need to decode it, you may use any online browser on your phone or computer to look up the site BMW-VIN-Decoder.com.
While loading the page, you'll see a sizable search box that asks for a BMW-VIN Number.
Make sure the BMW-VIN on the car and the registration paperwork are the same, then use the BMW-VIN to look for the vehicle using the search box.
Make sure the BMW-VIN on the car and the registration paperwork are the same, then use the BMW-VIN to look for the vehicle using the search box. You can write the VIN in the search box for an elaborate search.
Click the "Search" button and let it a few seconds to do its thing.
After some delay, the website will provide a well-thought-out report specific to the vehicle in question.
Details about the BMW's former owner, as well as details on any outstanding recalls or other safety concerns, may be included in this report.
Conclusion
No one wants to unintentionally buy a used BMW that's already been in an accident; hence, the BMW-VIN-Decoder exists to help you avoid such a situation.
This trustworthy and speedy service decodes the BMW-VIN to obtain complete information, including the year of production, the names of all previous owners, and the ability to match parts and theft records.
You can get information about your BMW that is otherwise difficult to find with this straightforward, one-step process. We trust that you will find this review informative and that it will help you make educated decisions about your future BMW purchases.
Related CTN News:
How To Download Instagram Videos: The Ultimate Guide
LastPass vs Dashlane: Which Password Manager Is Better For You?
Is GPT-4 Really 100x More Powerful Than GPT-3?