Finally, Oyakhilome Divorces Anita, She pulls Out of Christ Embassy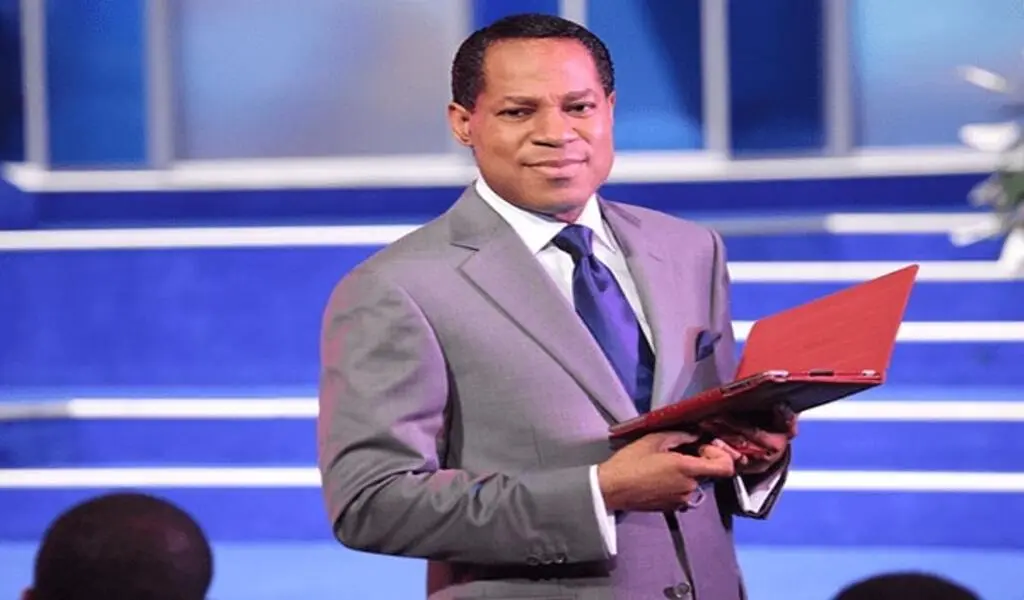 Anita Odegwa Oyakhilome says she has now formally completed the process of divorcing Chris Oyakhilome, pastor and founder of Christ Embassy. This comes after painful divorce proceedings and much speculation from the public.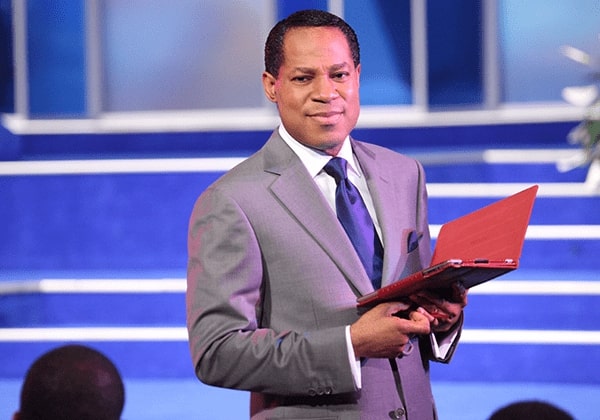 The divorce between Pastor Chris Oyakhilome and Anita Oyakhilome took place in 2016.
When the divorce between Pastor Chris Oyakhilome and Anita Oyakhilome was confirmed, she made the announcement together with her withdrawal from his church, Christ Embassy, through her lawyers.
A statement issued by the law firm was published on its website, saying:
"We have been requested by Anita Oyakhilome to confirm that on the 8th February 2016 a decree absolute was pronounced in the High Court of Justice Principal Registry of the Family Division dissolving her marriage to Christian Onehirokpeana Oyakhilome.
Anita Oyakhilome would like to confirm that she is no longer involved in or part of Christ Embassy AKA Believers LoveWorld Inc."
There were hints and speculation that the marriage was in trouble when Anita Oyakhilome stopped ministering at Christ Embassy in London, United Kingdom.
Her contribution to the church's daily devotional, Rhapsody of Realities, also ceased around this time, adding fuel to the rumors that the marriage between Pastor Chris Oyakhilome and Anita Oyakhilome was breaking down.
As the Rhapsody of Realities was co-authored by both parties and was a shared asset between the two, much more was read into the removal of Anita Oyakhilome's name from the daily devotional after the news of the divorce proceedings went public.
As a shared asset between her and Pastor Chris Oyakhilome, the Christian daily devotional was only one of the many assets that had to be divided or distributed between them in a way that is equitable under the circumstances and agreed upon by both parties.
Anita Oyakhilome's picture and profile were removed from the booklet, as per her request, not to mislead the public and create the wrong impression, after a full and final divorce settlement was approved by all court officials.
Pastor Chris divorced from wife Anita but not from family
Some assets are worth more than money, and both Pastor Chris Oyakhilome and Anita Oyakhilome agree that the greatest assets of their marriage are their two daughters: Carissa Sharon Oyakhilome and Charlene Oyakhilome.
While the latter is very private, and very little is known about her other than the fact that she resides in the United Kingdom, Carissa Sharon Oyakhilome is part of the LoveWorld Music and Arts Ministry (LMAM). It is the music ministry of Christ Embassy.
She is a singer and songwriter of gospel music and performs under the stage name of CSO.
In October 2018, she married the Ghanaian businessman Phillip Frimpong in a lavish affair at the LoveWorld Arena Lekki Church in Nigeria.
The celebration was officiated by Pastor Chris Oyakhilome's close friend and colleague, the world-renown televangelist Pastor Benny Hinn.
The union was blessed by the birth of a daughter in 2021, Arielle Rachelle-Marise, the first grandchild for Pastor Chris Oyakhilome and Anita Oyakhilome.
Pastor Chris Oyakhilome shared the news in a public statement on KingsChat, the social media platform of Christ Embassy.
"So thrilled with boundless joy to welcome my new baby granddaughter, Arielle Rachelle-Marise.
We are all full of praise to the Lord for His priceless gift and grace through Sharon & Phil, parents of the newborn. Glory to God," he wrote.
Pastor Chris offers advice on marriage, divorce, and relationships
Pastor Chris Oyakhilome is known to his followers as the founder and president of Christ Embassy.
He is not only a spiritual leader, prolific author, and healer, but he is also a mentor and teacher who offers advice and leadership in all areas of life.
Focused on fulfilling a divine commission to reach as many souls as possible for Christ, Pastor Chris Oyakhilome lives by the philosophy that everyone deserves access to God's Word.
The pastor also utilizes a question-and-answer forum to advice and help believers to experience a purposeful life in God's Word. It includes insights into Christian values and virtues regarding many topics, including marriage, relationships, and even divorce.
The whole family joins in
Since his early childhood in Nigeria, Pastor Chris Oyakhilome has been immersed in the Christian way of life. He was born on December 7th, 1963, in Edo State, Nigeria, to parents who were devoted Christians.
His father, T.E. Oyakhilome, was a pioneer of the Assemblies of God Church in Benin City, Nigeria. Other members of his family also went on to work in ministry later in life.
Pastor Chris Oyakhilome's brother, Reverend Ken, is a pastor at the Houston branch of Christ Embassy and a member of the Christ Embassy Central Executive Council.
In addition, Pastor Chris Oyakhilome's sister, Kathy Woghiren, is deeply involved in the ministry as well. She serves as the Director of the LoveWorld Music and Arts Ministry, the Director of the LoveWorld Creative Arts Academy, and the Chairman of the LoveWorld Records Label. She is also a songwriter.
Related CTN News:
2023 Oscars Audience Rebounds Slightly To 18.7 Million Viewers
Youtube TV – Watch Free Movies, TV Shows, And More
The Ultimate Guide To The 2023 Oscars: Everything You Need To Know