Top 5 Cryptocurrency Exchange Sites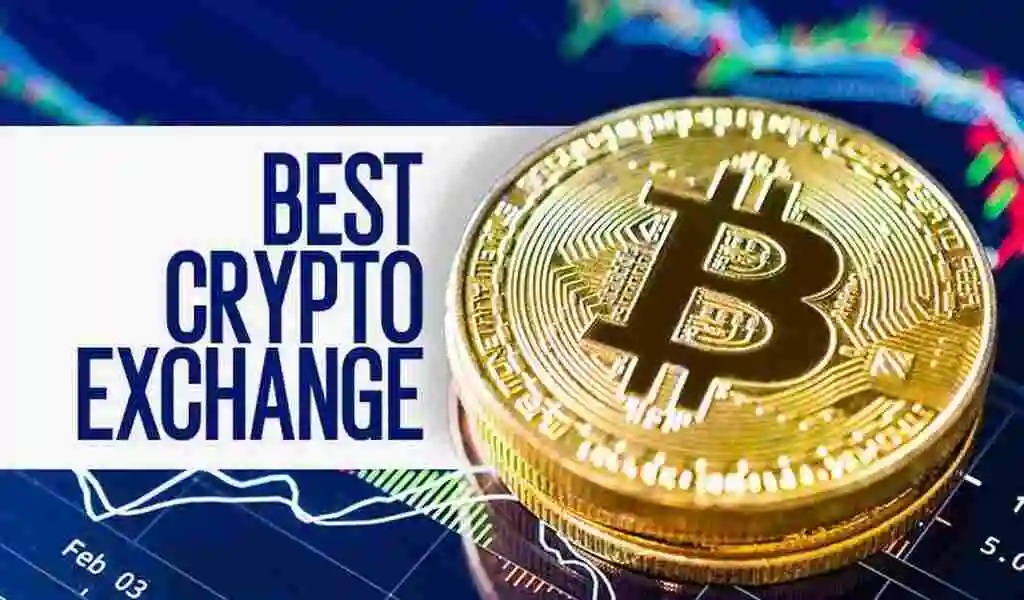 Cryptocurrency Exchange Sites: The number of cryptocurrencies constantly increases, providing investors with a wide array of choices to exchange or sell their hard-earned cash for decentralised virtual money. But how do you start trading your favourite cryptocurrency, check out the article, prepared by the team of Bitcoin Profit App?
Whether you've done your research or skimmed through a cryptocurrency site, you've probably seen some of the stories of hackers hijacking phone numbers and emails of investors of their funds from badly protected cryptocurrency trading sites. Cases like these are the main reason why it's important to properly select a safe crypto trading platform before investing.
With several cryptocurrency exchanges in the market, how do you select the most suitable one for you? Several factors can affect and ensure you make the right commitment: user-friendliness, trading charges, safety measures, and the required amount of coins available for exchange transactions. These factors contribute an important role in helping you decide the best crypto trade for you.
To get you started, check out these top five choices that satisfy a great number of cryptocurrency investors and determine which of these suits you best.
1. Coinbase
Coinbase has become of the most popular and used crypto exchanges worldwide, so it's no shock that it leads this list. Crypto traders have been utilising Coinbase since it was founded in 2012, and it just got better as the years went by.
With its user-friendly design, simple new traders welcoming process and a $5 Bitcoin giveaway for creating an account, it is an excellent site to start as new investors can easily view all the coins in one area, its straightforward interface makes it easy to navigate, and it's easy to buy different cryptocurrencies.
Meanwhile, experienced traders also benefit from Coinbase Pro as it provides advanced, powerful tools for power investors that want to directly dive into a cryptocurrency exchange. Since Coinbase supports hundreds of digital currencies and altcoins, traders have a wide array of choices to choose from.
In addition, Coinbase has an intricate fee structure, which makes traders take note of high trading charges tied onto their trades. Coinbase holds a higher price and only holds a few payment options compared to other cryptocurrency exchanging sites.
2. Binance
Binance is another known and reliable crypto trading site that was founded four years ago and now has quickly captured the crypto market by storm!
Binance is a worldwide trade originating in Hong Kong that supports more than 500 different cryptocurrencies. It is very innate and simple, which lets traders easily move between the normal and advanced versions of the site as they improve their crypto trading careers. While Binance's easy-to-use feature might be good for new traders, it's perfectly the best choice for crypto day traders because of its low trading fees, user-friendly mobile app, and accurate chart tools, enabling a quick and simple cryptocurrency trade.
Due to its reliable and powerful features, it's not a surprise that Binance is becoming part of the biggest cryptocurrency trades worldwide. However, keep in mind that Binance doesn't support U.S dollars exchange for cryptocurrency, but it, however, supports credit and debit cards. While there's an indicated U.S site for American traders, it provides more restricted choices compared to the main site.
Binance is not an exception from cyberattacks as well, as last 2019, Binance was hit by ransomware hackers. However, the site provides an insurance fund to make up for the stolen funds, making it a reliable trading platform that has many strong tools for users who plan on financing in various digital currencies on the blockchain.
3. Robinhood
Robinhood doesn't automatically come to mind when you hear of cryptocurrency exchange. The mobile app is famous for its commission-free stock trading and disallowing traders from vending GameStop Corp. (GME) and other "meme stocks" this year.
Even though Robinhood is a stock-first app, it began deploying cryptocurrency trading in 2018. Throughout the years, the company has slowly developed the crypto feature of the mobile app, allowing users in exclusive areas to exchange only seven cryptocurrencies, including Dogecoin.
The application's feature is a user-friendly choice, especially for new traders who are just starting their crypto journeys. Robinhood follows a company's mobile-first mindset, which led them to develop a free and super easy-to-use app, showing that their entry barriers are very low.
If your concern is about safety, Robinhood utilises cold wallets to store your virtual funds, so most of the traders can relax securely knowing that their digital money is safely stored offline. Also, note that the company doesn't allow traders to use their coins for payments or take the coins and put them into their chosen wallet as it's a strictly trading app.
4. Kraken
Kraken was founded in 2011 and since then has proven itself to be a reliable and trusted crypto exchange.
Kraken supports at most 90 coins for trading on the site, making its collection lesser compared to others but its excellent features that are loved by advanced crypto trades make up for their lapses. While Kraken offers simple features helpful for new traders, what makes it truly shine is the Kraken's Pro site, where you can find advanced tools such as crypto features and margin exchange for power users.
When you're worried about the security features, Kraken doesn't depend on any third-party security services, because it has its own in-house exclusive custody key. At least 95% of the company's funds are stored in an air-gapped, offline, and wisely distributed cold storage. The only time your assets are moved is when you withdraw or trade from the platform.
5. Gemini
In 2014, the Winklevoss twins developed Gemini, and it didn't take long for them to establish the company as one of the known and most trusted cryptocurrency exchange sites. Back then, it only has two leading digital currencies: Bitcoin and Ethereum, but as the years go by, Gemini permits its investors to trade more than 40 various cryptocurrencies on the site, some of which include Bitcoin Cash and Gemini dollars, which are a U.S dollar-backed stable coin.
Gemini quickly evolved and became known due to the safety and security they possess – from being the crypto trade site that stores the most coins in the crypto market to cold storage. When it comes to trading fees, Gemini's trading fees are much higher than Coinbase Pro, but it's less when compared to the Coinbase basic. The site is simple, although the mobile app isn't as efficient compared to some of its competition, and the site also doesn't accept credit or debit card payments to fund your exchange.
So, if you want to learn more or start cryptocurrency trading but your primary worry is the security and safety of your virtual funds, trading using Gemini is the perfect choice for you.
The sudden growth and continuing development of cryptocurrency have been the rage for the past years until now, with traders and investors keeping their eye on the promising profits of digital currency. However, there have been doubts about the credibility of some trading platforms! No matter if you're new or you want to know more details about crypto trading, it's wise to learn and research the different cryptocurrency trading sites before moving forward in your crypto career.
People Also Check: