How to Start a Forex Brokerage — 4 Steps to Success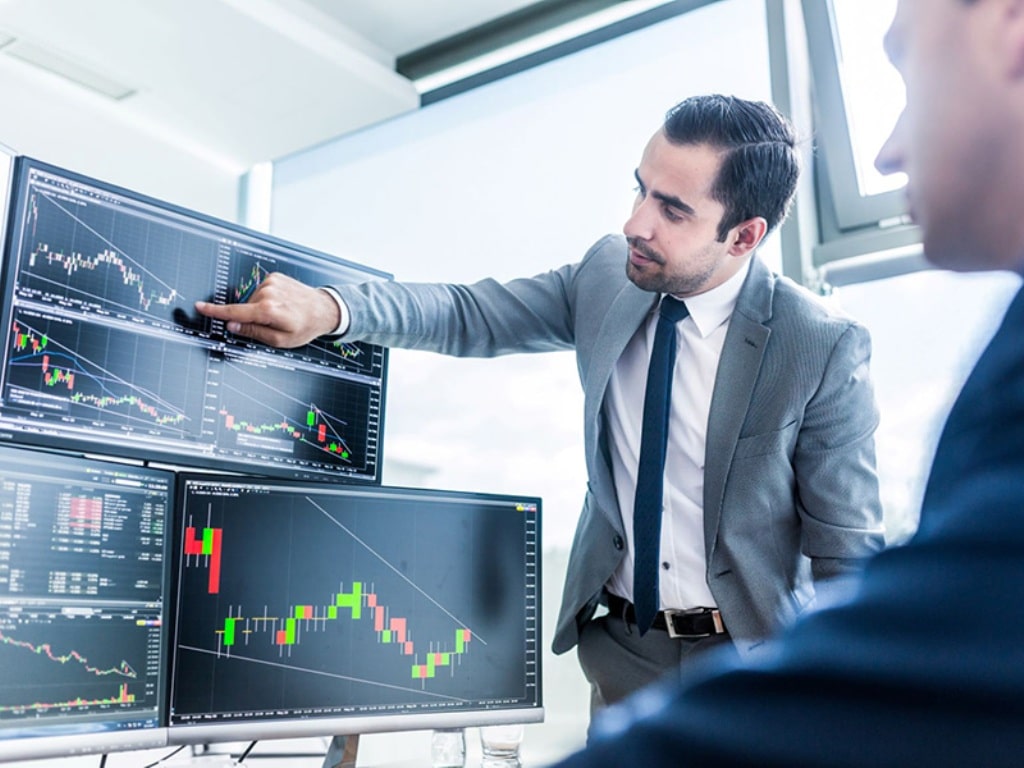 Nowadays, the forex market is not only one of the world's biggest and most liquid but also one of the most volatile, making it a risky investment for those who don't know what they're doing.
Forex trading is buying and selling different currencies to make a profit. Simply put, it's one of the most popular forms of investing due to its capacity to provide high liquidity, low costs, and the potential for high incomes. However, forex trading is also reasonably hazardous, and it is essential to comprehend all the risks involved before diving deep.
Why is Forex Trading So Popular?
There are several factors cause to the popularity of Forex trading:
1. The Forex market is open 24 hours a day, allowing traders to take advantage of opportunities.
2. There is no central exchange or clearinghouse, reducing costs and making it easier for small investors to get involved.
3. Even when other markets are closed, the global nature of the Forex market testifies that there is always someone trading
Benefits
Opening a Forex brokerage gives a lot of benefits. Probably the most apparent advantage is the opportunity to earn a significant income. Forex brokers commonly charge a commission for every single transaction, so the more transactions you make, the more money a broker can warrant. Moreover, many brokers also offer bonuses and other incentives to attract new customers.
One more benefit when it comes to building a Forex broker is the opportunity to work from any corner of the world. As long as the Forex market is global, brokers can operate from any location with an internet connection. This provides excellent flexibility and independence, specifically for those who do not want to be tied down to one particular area.
Additionally, Forex trading allows individuals to be their own boss. They can work as much or as little as they want, establishing their own schedule. This may be a good perk for those who desire flexibility and don't want to be tied to a traditional 9-5 job.
After all, being a Forex broker can give an individual a deep comprehension of the financial markets. By constantly observing trends and monitoring the markets, brokers can provide invaluable insights helping them to make better decisions when trading on behalf of their customers. Furthermore, this knowledge can also help educate others about the financial markets and how they work.
Risks
Becoming a forex broker also carries certain risks. One of the most significant risks is that you may not have the knowledge or expertise to trade with success. This can lead to heavy losses if you don't know what you're doing. Getting proper training and education is essential before becoming a forex broker.
Another risk is that the forex market is highly volatile. Prices can move quickly, so it's crucial to be able to control your emotions and make logical decisions. If you let emotions guide your trading, it can lead to bad decision-making and significant losses.
Another risk to consider is that forex brokers typically charge commissions or fees for their services. This can eat into your profits, so it's essential to comprehend how these fees work before starting out.
Finally, there's always the risk that the forex market could crash. A major economic event or political turmoil could cause the market to tank and lead to considerable losses for investors. This is possible in any market, but it's something to be aware of when trading forex.
These are just a few risks associated with becoming a forex broker. It's essential to be aware of them before starting out in this career. You can trade successfully and make good profits with proper training and education.
Which Things To Consider to Make My Business Successful ?
1. Define Your Business Model
The first stage to create a successful Forex brokerage is defining your business model. What type of brokerage do you want to be? Brokerages can follow several different models, so choosing the one that best fits your goals and objectives is essential.
Do you want to be a traditional "market maker" brokerage, providing liquidity to traders? Or do you want to be an ECN (electronic communication network) brokerage, connecting traders directly with banks and other large institutions? Both business models have pros and cons, so it's essential to do your research and decide which one is right for you.
2. Select the Right Technology
Another critical factor in starting a successful Forex brokerage is to choose the right technology. There are various trading platforms available, and selecting one that meets your needs and objectives is essential.
If you want to offer a wide variety of currency pairs and other instruments, you'll need to choose a platform that supports multiple Asset Classes. MetaTrader 4 is one of the most popular trading platforms and offers many features and capabilities.
3. Get the Necessary Licenses and Permits
Forex brokerages must obtain the licenses and permits from the countries where they do business to operate legally. The requirements vary from country to country, so it's essential to research the regulations in each jurisdiction.
For example, in the United States, Forex brokerages must be registered with the National Futures Association (NFA) and must meet strict financial requirements. The Financial Conduct Authority (FCA) must authorize brokerages in the United Kingdom.
4. Build a Strong Team
Lastly, building a solid team is one of the most important keys to success for any Forex brokerage. When you create your own Forex broker, hiring experienced and knowledgeable employees is critical to providing high-quality services to your clients.
Look for individuals with experience in the Forex industry and those with solid customer service skills. It's also essential to have a dedicated team meeting your clients' needs and providing them with the best possible experience.
Overall, careful planning and a solid understanding of the risks involved are required to start a Forex brokerage. However, with the right technology and team in place, it can be a highly profitable business.
People Also Read:
To Use or Not to Use: That is the Question When Considering a Forex Liquidity Provider
Top 4 Factors to Look Out for When Choosing the Best Forex Broker for Beginners in Forex Trading
Learn How To Trade Forex – Can A Beginner Make Money In Forex Trading?
What is Crypto Exchange and a Cryptocurrency?