Woman Busted With 2.3 Kg of Cocaine at Phuket Airport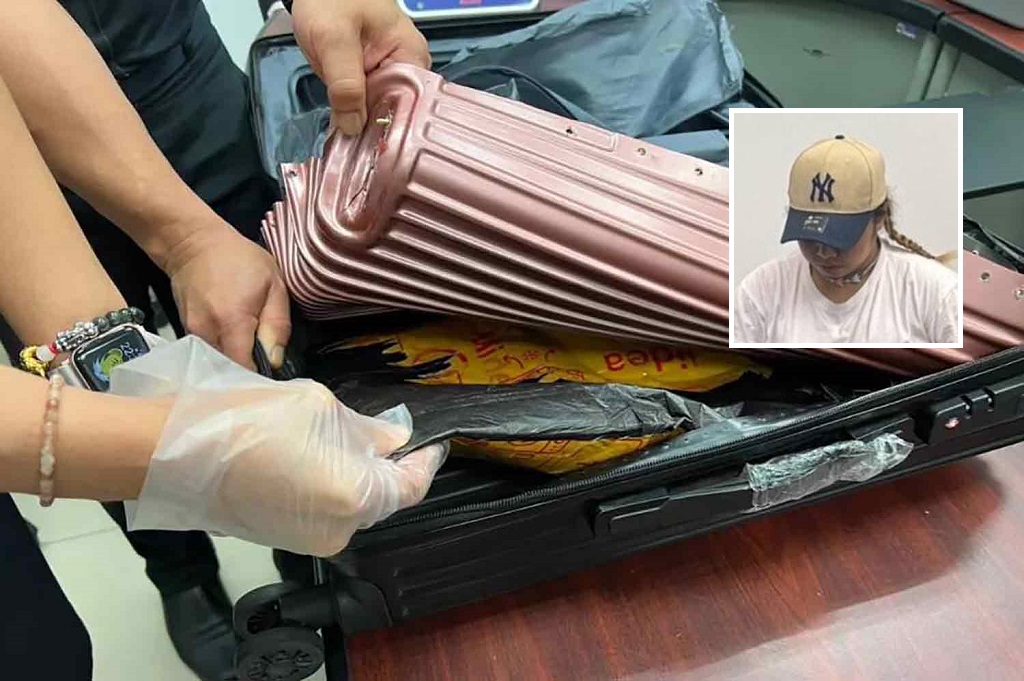 On Wednesday, a 27-year-old Thai woman arriving from Dubai was arrested at Phuket airport and accused with importing cocaine worth approximately 10 million baht.
Customs officers at Phuket airport stated on Thursday that Ms. Weerawan Saengwichian, 27, was detained after 2.3 Kg of cocaine was discovered in her luggage after her flight from Dubai arrived around 7.30 p.m. on Wednesday.
Customs officers had increased luggage inspection after being alerted to an effort to import the illegal narcotic into the nation.
Her two suitcases were X-rayed at the Phuket airport, and a suspicious package was discovered in one of them.
An examination of the suitcase revealed a fake bottom concealing packed cocaine.
Ms. Weerawan was a Bangkok native, according to Phuket Police, and had gone from Istanbul to Dubai, where she boarded United Emirates flight to Phuket. Police stated that an inquiry into the case was ongoing.
Phuket cracks down on foreign criminals
Meanwhile, Phuket Provincial Police say they are working with other agencies to crack down on international criminals on the island in order to safeguard tourists' and the general public's safety.
According to Phuket deputy governor Arnuparb Rodkhwan Yodrabam, the adoption of more crime-free measures is the result of collaboration among agencies such as the provincial land transport and employment offices, the Phuket Provincial Police, and the Tourist Police.
He stated that Governor Narong Woonciew promised to carry out the December measures by requesting the help of flat or hotel owners in monitoring their foreign residents.
Mr. Arnuparb stated that this contributed to the arrest of two Russian nationals for bitcoin theft after collecting their foreign visitor details under Section 38 of the Immigration Act.
He also stated that Patong police, in collaboration with land transport officials, have been arresting more foreign tourists for driving without licenses, irresponsible driving that causes harm to others, and riding motorbikes without helmets.
Phuket Provincial Police, Patong Police, and Phuket Tourist Police also apprehended a French person who was wanted on an Interpol Red Notice and was overstaying in the kingdom, as well as a Mongolian gang for stealing.
According to the deputy governor, a Swedish national wanted on a Red Notice was also apprehended with the help of an independent school.
Furthermore, Mr Narong stated that he has pushed provincial police officers to take action against foreigners who exhibit inappropriate behaviour.
Punishments range from issuing a "yellow warning" for the first offence to notifying the consulate in the person's home country of the offence and suspending the person's permission to stay in the kingdom for a second offence.
If foreigners receive a red warning for repeated offenses, their permit to stay will be terminated and they will be deported back to their home countries.
Phuket officials are also utilizing the Traffy Fondue app, which allows residents to report problems to local authorities. Mr Arnuparb stated that they had received three complaints concerning local issues, two of which have already been resolved.