Thailand's 12,000 Cannabis Licensees Spooked By MFP's Stance on Weed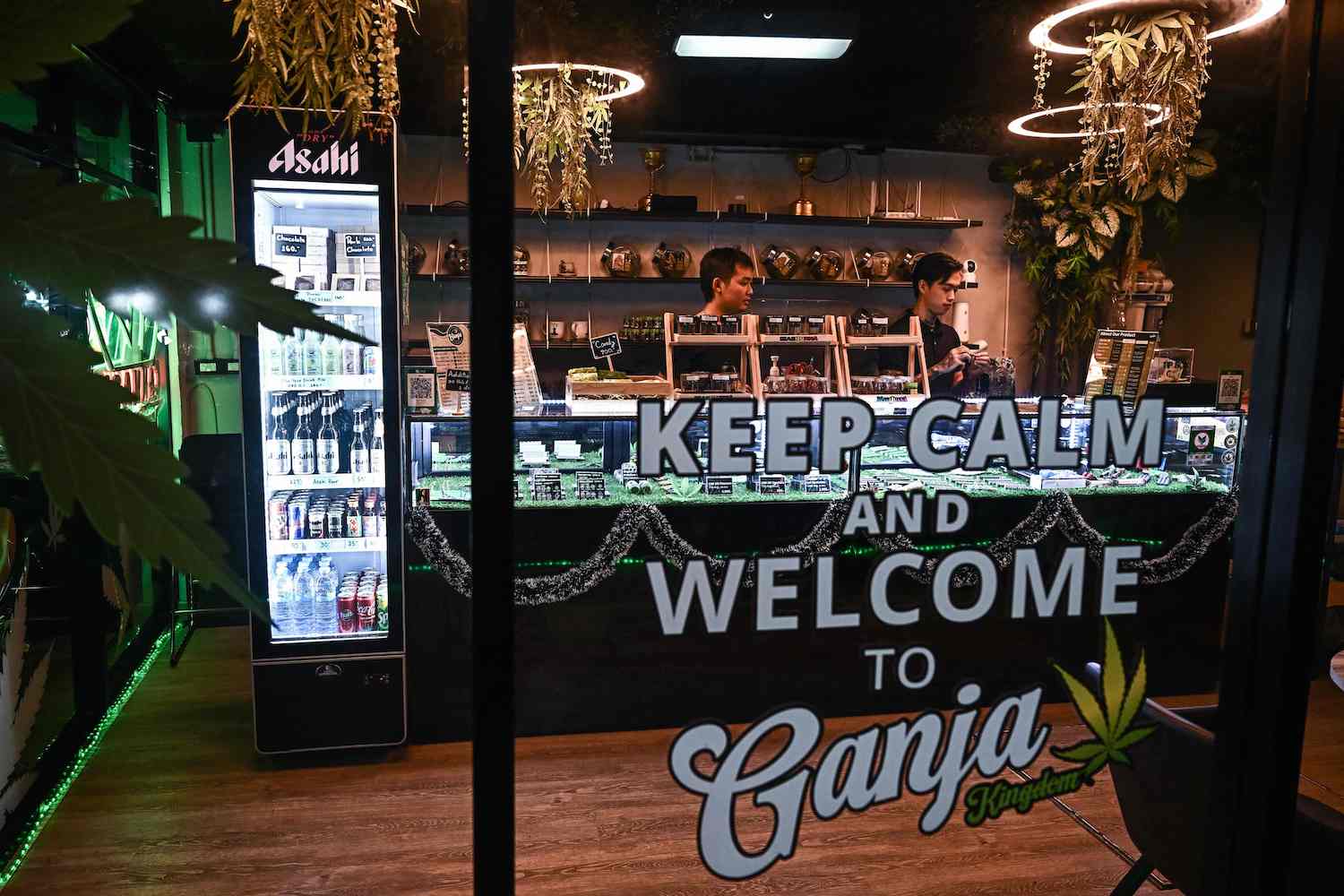 Thousands of cannabis based enterprises in Thailand have been spooked after a proposal by the Move Forward party to reschedule cannabis as a narcotic a year after it was legalized. Thailand's cannabis industry is projected to be worth up to US$1.2 billion in the coming years.
Thousands of enterprises have sprouted up since the drug's legalization, with countless outlets in Bangkok and other tourist locations supplying Best Buds to thrilled tourists and Thai users.
However, the thought of a new administration restraining the free market is making business owners like Netnapa Singsatit worried.
"Tax cannabis like cigarettes or alcohol, and the nation will benefit." "Don't put cannabis back in prison," urged Netnapa, owner of the RG420 cannabis shop on Bangkok's Khao San Road.
"They should have empathy for us business owners," said Netnapa, one of some 12,000 enterprises that, according to official data, have earned three-year government permits to operate.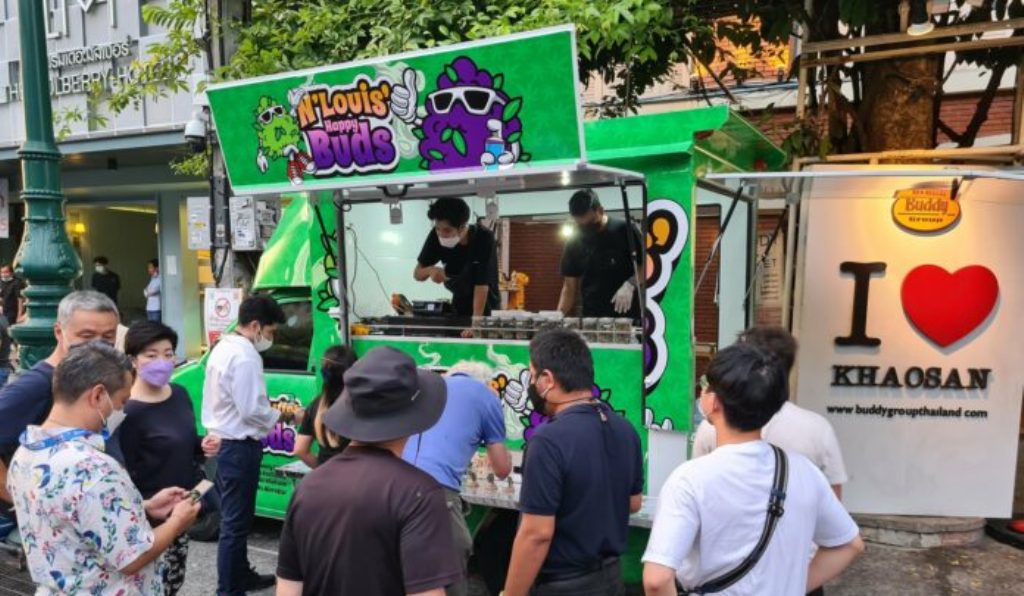 The progressive Move Forward party is attempting to create the next government after winning the most seats in the May 14 general election, which saw voters clearly reject military-linked parties in favour of a return to civilian-led democracy.
Surprisingly, it was a party in the outgoing military-backed government that advocated for marijuana decriminalisation, presumably for medicinal purposes at first.
However, the drug's exact legal position has been murky.
A promised measure outlining the restrictions failed to pass in parliament, allowing a massive recreational marijuana industry to capitalise on the legal void in a country that had a reputation for being harsh on drugs for years.
Move Forward hopes to establish a coalition with other opposition parties, notably the Pheu Thai party, which made a campaign vow to outlaw recreational marijuana usage in response to concerns about youth health and abuse.
This Monday, Move Forward and its supporters released their political agenda, which includes a plan to "reclassify marijuana as a controlled substance… with new laws regulating and supporting its beneficial uses."
Filling the legal void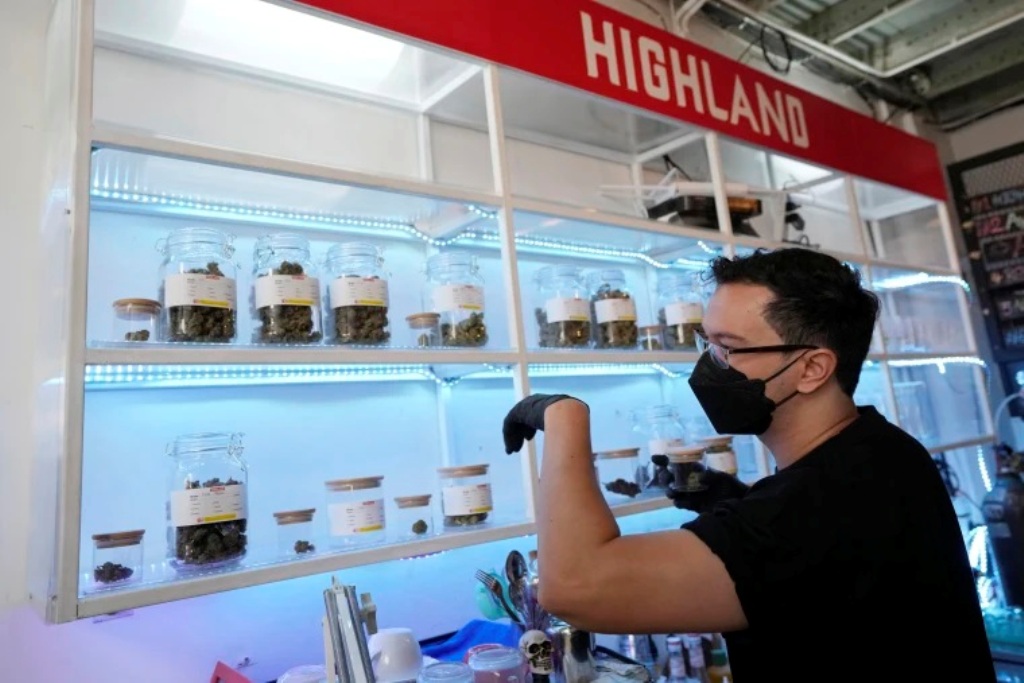 That has alarmed the pro-cannabis lobby, particularly among the progressive young people who helped the opposition parties sweep to victory.
"I thought they were supposed to move forward," complained Suphamet Hetrakul, owner and wholesaler of Teera Ventures.
"A U-turn will hurt Thailand's credibility."
As of March, approximately 1.1 million people had registered with the government to grow cannabis, while it was unclear if all of them were doing so, or how many were not.
In response to the public outcry over the likelihood of stricter regulations, 5,200 people and 200 businesses have signed an online petition claiming that reclassifying cannabis as a narcotic would be a breach of people's rights.
Given the spread of marijuana businesses and cultivators, let alone users, there must be doubts about any government ever putting the genie back in the bottle.
Move Forward looks to be walking carefully as it plans the future of a company that might be worth $1.2 billion by 2025, according to the University of the Thai Chamber of Commerce.
Sirikanya Tansakun, a party official, supported the move to categorise marijuana on Thursday, saying it was vital to eliminate the legal void.
She did, however, pledge that businesses would receive support as the party pushed legislation through parliament. While there appears to be little chance of a broad crackdown, she warned unauthorised street vendors and illicit drug shipments would be prohibited.
"Those who have legally invested will be protected and can continue their businesses," Sirikanya told reporters.
Thailand's Cannabis Shops Face Extinction After May 14 Election