Shopify SEO Agency: Top 10 Advantages of Hiring the Experts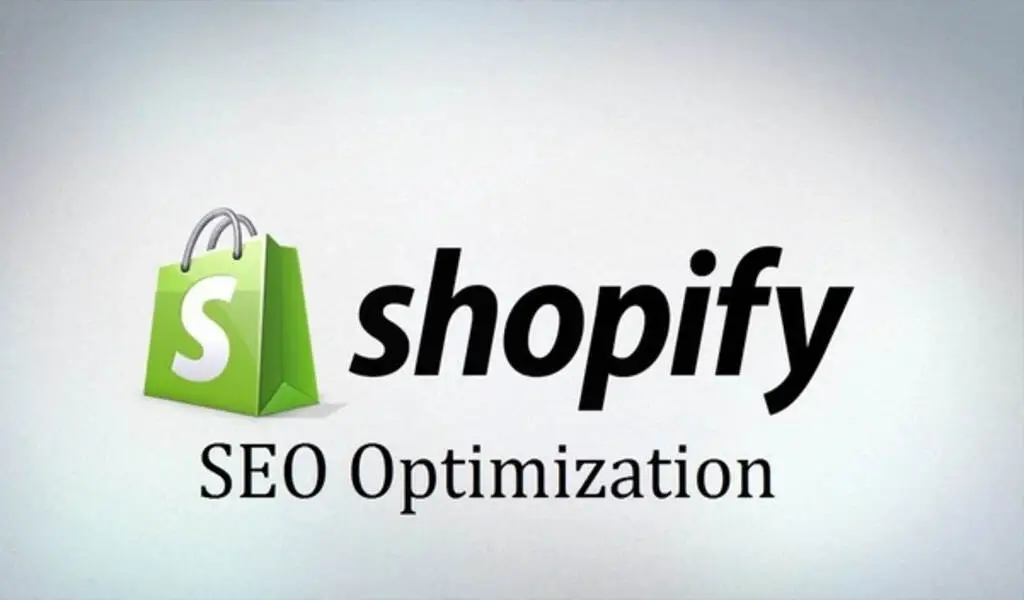 Shopify SEO: You have a wide inventory, and you know there's a large market eagerly waiting to purchase from you. But how do you market your products?
Would you rely on social media ads or a pay-per-click campaign?
These are great strategies to boost your existing marketing efforts, but you need to supplement your PPC campaigns with your organic growth campaign for maximum sustainable results.
After all, 53% of all web traffic comes from organic search!
That's where a Shopify SEO expert comes in. 49% of your shoppers turn to Google for their searches, and an SEO expert can help bring them to your website. Here are the ten services an expert Shopify SEO agency provides you:
Shopify SEO Audit
When partnering with a Shopify SEO company, the first step is for them to establish a baseline on your online store's performance, security, and usability. This website SEO audit will become the foundation for your organic growth strategy. Here are a few examples of site optimizations they'd provide:
NAP: Name, Address, Phone Number
Your online reputation
Your product descriptions
The quality of your backlinks etc.
Keyword Research & Strategy
Based on your SEO audit, your Shopify SEO services would include finding the right keywords for your website that can help you rank higher on search results.
Discovering high performing keywords
Organizing search terms and keywords into cluster topics
Building an SEO-optimized strategy using the above points.
Link Building
Your Shopify SEO expert would use the following to get you high-quality backlinks from high-authority websites.
Online review management sites
Content marketing strategies
Social media marketing channels
This way, they help raise brand awareness and promote brand engagement.
On-page and Off-Page Optimization
Shopify SEO services agencies are experts at optimizing your content strategy, creating a rewarding link-building strategy, and even a fruitful social media strategy. Your Shopify SEO company works hard at optimizing each web page, so it functions at its peak consistently.
Technical SEO
An expert agency providing Shopify SEO services helps you outrank your competition by optimizing the following technical SEO elements:
Site audits
Crawl error fixes
Canonical tags placement
Whitehat SEO practices
Redirection issues
Site speed optimization
Installing Google Analytics, etc.
Content Writing
A Shopify SEO agency helps you become your target audience's first choice using the following content marketing strategies:
Blog posts
Guest posts
Social bookmarking
Classified ads
Meta descriptions
Product descriptions
Third-party review sites
Web content and more.
Shopify PPC Advertising
A Shopify SEO agency generally comes ready with a PPC team because your digital marketing strategy needs to be holistic. After setting up your SEO campaign, you can get quick web traffic, and sales boost by including a PPC campaign. Therefore, a PPC campaign should ideally supplement your SEO strategy.
Shopify Web Design
You know how important it is to have a great website. User experience is key when it comes to building brand loyalty. Shopify SEO companies come stacked with a team of website developers who take care of the following aspects of your website:
Website design & theme
Proper visual hierarchy
Simplified site navigation
Optimized online store
Good product filters, and more so your customers shop more on your site.
Conversion Rate Optimization
The biggest benefit of hiring a Shopify SEO expert is that they optimize your website to increase your investment returns. By focusing on:
Your homepage
CTAs
Product detail pages
Carousel images
Shopping carts
Internal links
Check out buttons
They ensure each visitor finds your website intuitive to navigate, and therefore, the visitor stays till the end of the buyer's cycle. This way, you increase your sales.
Reputation Management Integrations
Did you know that 70% of your potential customers would read your product's reviews online before purchasing from you? No wonder it's so difficult to create and maintain a positive brand image. The good news is that when you partner with an experienced agency, your Shopify SEO services include online reputation management strategies to increase trust and build brand loyalty. By monitoring and listening to news and mentions of your brand, your SEO expert can quickly make the decisions necessary to keep a positive brand image online.
In conclusion
There you have it. Ten ways a Shopify SEO services agency helps you boom your organic growth. Don't get us wrong. You can work on these services in-house. The only challenge is the cost you'd have to bear. However, expert agencies like WebSpero Solutions come ready with the talent and resources you need to succeed online at a fraction of what it would cost you. Take a look at our Shopify SEO services now.
People Also Read: