Shopify Review 2023: Is it the Best E-Commerce Platform for Your Business?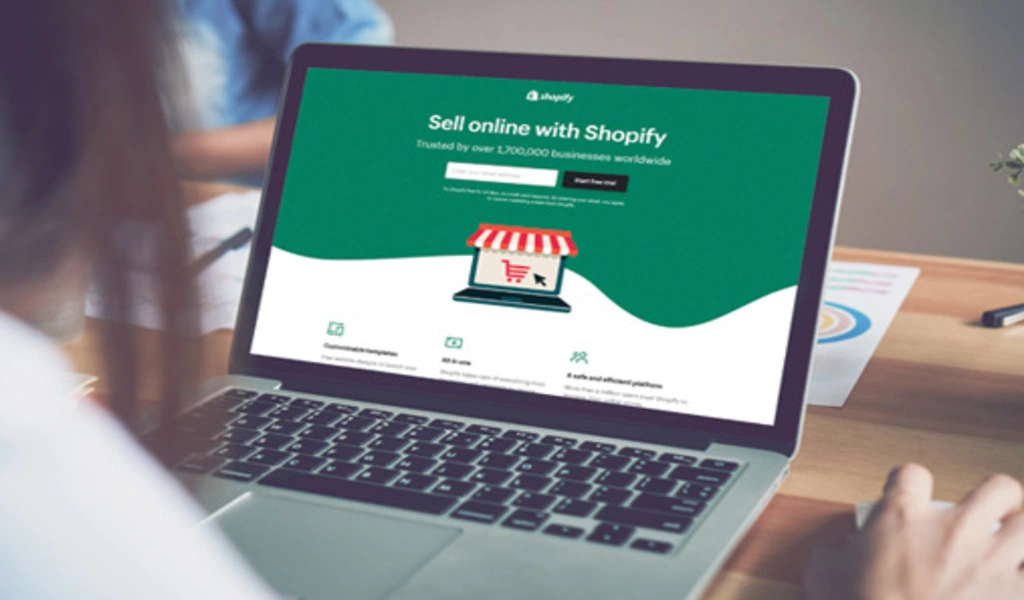 (CTN News) – As more and more businesses move towards e-commerce, the need for a reliable and user-friendly e-commerce platform has become increasingly important.
Shopify is popular among business owners looking for an all-in-one e-commerce solution.
In this article, we'll look closely at Shopify and evaluate whether it is the best e-commerce platform for your business in 2023.
Introduction to Shopify
Shopify was founded in 2004 and has become one of the leading e-commerce platforms, powering over 1.7 million businesses in more than 175 countries.
The platform offers a range of features, including website design, hosting, payment processing, shipping, and marketing tools, making it a one-stop shop for e-commerce needs.
Shopify's Features and Benefits
Easy-to-Use Interface
One of the standout features of Shopify is its user-friendly interface. The platform is designed to be easy to use, even for those without technical knowledge.
The drag-and-drop editor allows you to customize your website without coding, while the dashboard provides a clear overview of your sales and traffic.
Versatility
Shopify's versatility makes it a great choice for businesses of all sizes and industries. The platform offers a range of templates and themes, allowing you to create a unique website that reflects your brand.
Additionally, Shopify's app store provides a range of integrations with third-party services, allowing you to add functionality to your store, such as email marketing and customer service tools.
Payment Processing
Shopify offers a variety of payment options, including credit cards, PayPal, Apple Pay, and more. The platform's payment gateway, Shopify Payments, offers competitive transaction fees and fraud protection.
SEO Optimization
Shopify's built-in SEO features make optimizing your store for search engines easy. The platform automatically generates meta tags and sitemaps, allowing you to customize page titles and descriptions. Additionally, Shopify provides a range of SEO apps in its app store to help you improve your store's visibility.
Mobile Optimization
With most online shopping on mobile devices, your e-commerce store must be optimized for mobile. Shopify's mobile-friendly templates and responsive design ensure your store looks great on all devices.
Pricing
Shopify offers a range of pricing plans to suit businesses of all sizes and budgets. The plans start from $29 per month for the Basic Shopify plan, which includes website design, hosting, and payment processing.
The mid-tier plan, Shopify, is priced at $79 per month and includes additional features such as gift cards and professional reports. The Advanced Shopify plan, priced at $299 per month, offers advanced reporting and shipping features.
Customer Support
Shopify offers 24/7 customer support via phone, email, and live chat. Additionally, the platform has an extensive knowledge base and community forum where users can find answers to common questions.
Drawbacks of Shopify
While Shopify is a great e-commerce platform, it has drawbacks. One of the main concerns for businesses is the transaction fees charged by Shopify Payments. While these fees are competitive, some businesses may find them higher than other payment gateways.
Another potential drawback is the limited customization options for some templates. While Shopify's drag-and-drop editor is easy to use, it may not provide enough flexibility for businesses with specific design requirements.
Conclusion
Overall, Shopify is a versatile and user-friendly e-commerce platform that offers a range of features and benefits for businesses of all sizes. Its pricing plans are competitive, and its customer support is excellent.
However, before deciding, businesses should consider potential drawbacks, such as transaction fees and limited customization options. Ultimately, the suitability of Shopify as an e-commerce platform for your business will depend on your specific needs and goals.