How to Hold Your Remote Employees Accountable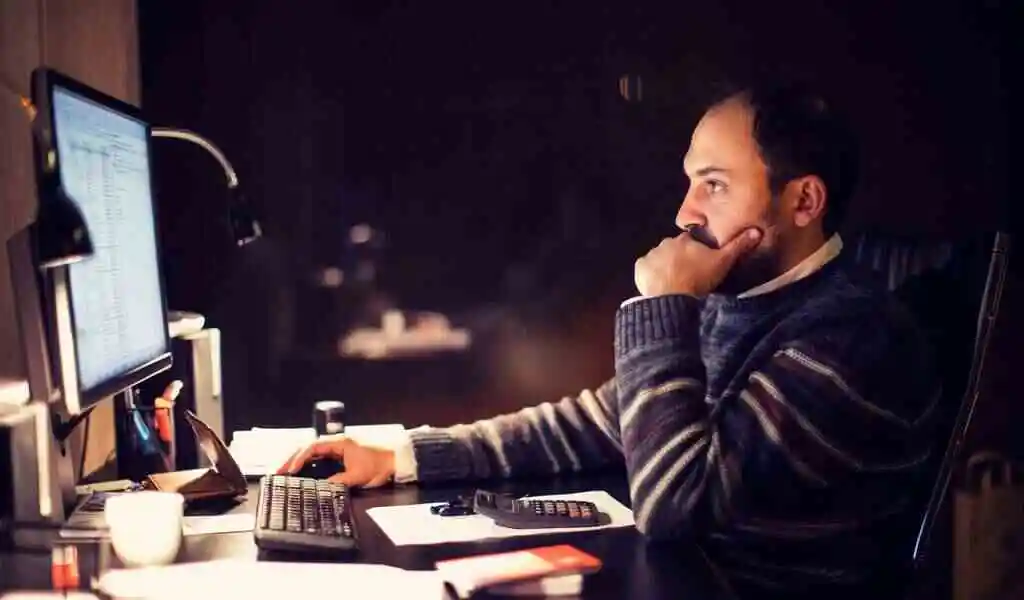 Remote Employees: Accountability in the digital workplace shouldn't be that hard to determine. Ideally, every individual is assigned specific pieces of work, and if that work isn't completed successfully, it's obvious who's at fault.
Unfortunately, it's not always that cut and dried. Team projects can make individual performance metrics nebulous at best. Tasks that are passed through many hands can sometimes go astray or get delayed if they're not carefully tracked.
With remote employees becoming more common in businesses around the world, there are added complications with accountability. Tech workarounds might be necessary substitutes for the in-person meetings that were once considered standard. After all, remote workers don't have the physical presence required to allow visual productivity check-ins.
To avoid having your remote employees get lost in the accountability shuffle, there are a few steps you can take. By implementing appropriate procedures and carefully selected software, your remote employees can be held to the same standards as everyone else.
Document Expectations
Having meetings can be very beneficial when it comes to getting everyone on the same page. Projects can be planned and the workload divided out among the relevant individuals. If questions come up, teammates in the office can walk over to each other and confirm what was discussed.
A task given to a remote employee who isn't present for these office follow-ups might fall off the radar. If work was only assigned verbally at a meeting, the remote worker could claim they were given no such direction. There is a very easy fix for this, and it is beneficial for verifying all decisions taken in meetings.
Businesses of all sizes should get in the habit of keeping thorough meeting minutes. Minutes record not only what was said during a meeting, but also who was there to hear it. The list of attendees should absolutely include any individuals who took part in the meeting virtually. If someone later claims they weren't present when instructions were given, the minutes are there to confirm or deny this.
Meeting minutes don't only benefit employers and supervisors. They also protect employees from faulty recollections of those who might claim the workers have fallen short of expectations. Having documentation of the exact assignments made and to whom keeps everyone accountable, whether they're physically present or not.
Use Workflow Tools
Looking through a project's history can be very time-consuming, depending on how the tasks are routed. If email is the project's main method of communication, it's tedious to dig through multiple threads to see who was supposed to do what. When multiple communication methods are used (email, Slack, texts, etc.), the potential for confusion is even worse.
To keep things straight, there are numerous tools out there for tracking workflows. These solutions allow team members to assign tasks and document progress. Such tools can track who had an assignment, for how long, and what work they did. As long as everyone uses the software, it is much easier to find the needed project information without intensive searching.
Another great thing about workflow tools is that an employee can pull up their current assignments at any time. This is especially useful for remote workers who might not get the in-person reminders provided to in-office staff. By providing areas for notes, the software places more of an emphasis on written documentation of updates than verbal communication. Supervisors can also keep an eye on current remote worker projects and workload capacity without constant check-ins.
Keep Information in a Centralized Location
Remote employment has a lot of advantages. One major area where difficulties can arise, however, is data organization. Since the majority of a remote worker's job will be done online, keeping data and processes consistent is paramount.
For example, if your office is only partially paperless, this could pose serious time delays for remote workers. The information they need to complete a task might be on a piece of paper 1,000 miles away. Should they look for the document online and not find it, they'll need to ask someone in the office to locate it for them. If and when that person finds the paper in question, they'll have to digitize the data and store it online to enable viewing.
Incidents like these could be a massive time drain on both your remote workers and those in the office. If remote workers are to be a meaningful part of your team, data must be centralized. Whether employees are working at HQ or in another country, everyone should know where necessary information is kept.
If you do not enforce this rule of consistency, remote workers cannot be reasonably held accountable for delays. By having all necessary information readily available, you can set appropriate turnaround expectations for remote workers.
Make Adjustments to Ensure Success
Taking on remote employees opens up the possibility of reaching a much larger talent pool. Not only that, but it offers you the opportunity to save money on everything from office space to team snacks. But to truly get the most benefit out of remote hires, you'll need to make adjustments.
By implementing sound policies and technology upgrades, you can make sure your remote workers are performing adequately within your team. And once you have your processes in place, you'll be able to hold team members accountable no matter their location.
Also Check: 
Elon Musk Calls For 'Immediate' Boost In Oil Production To Replace Russian Output
Euro Drops to Lowest Since June 2020 as Russia Invades Ukraine
Steps to follow if you Want to Increase your Sales through Solo Ads 
Why Customer Service Is Important To Your Business