The Best Channels to Send Money to Thailand?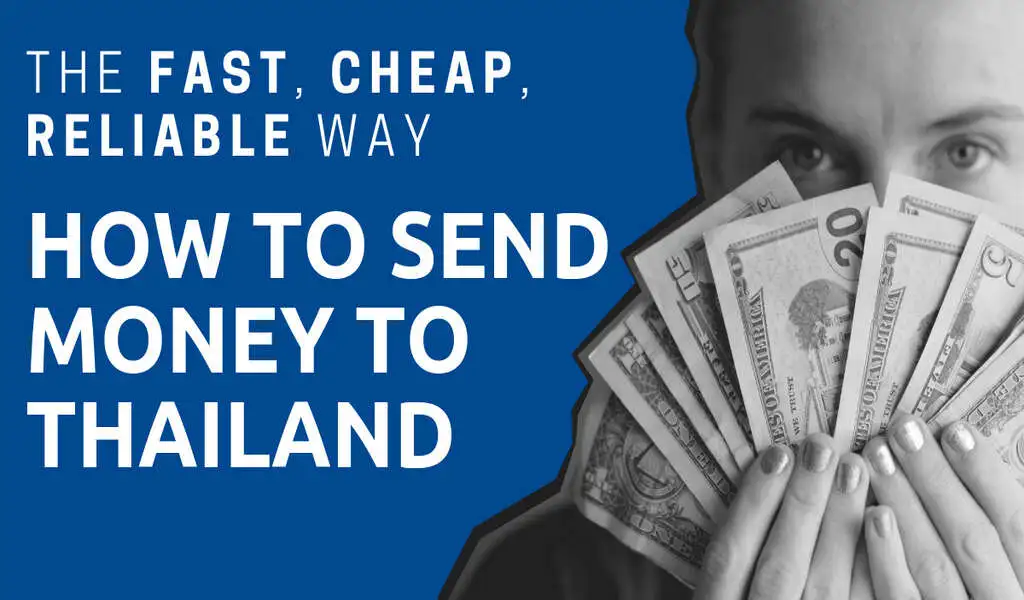 Send Money to Thailand: Discover the quickest method for sending money to Thailand. If you are a Thailand citizen, you will learn about the most proper channels and alternatives for sending money to Thailand quickly in this post.
Money can be sent to Thailand in several ways. The difficulty emerges simply when deciding on the best option for routing your funds. When determining how to send money to Thailand, there are several factors to consider.
What Are Factors To Consider When Sending Money To Thailand?
Speed
The faster you wish for your money to be delivered to Thailand is of great consideration. It is important to note that the speed at which the channel transfers the money is directly proportional to the cost of the channel.
Cost of the Transfer
Different methods of channelling money to Thailand charge varying fees for the money transfer. You must ensure that the cost is favourable and affordable to you.
Exchange Rate
All currencies will not have the same rate of exchange. Therefore, the most effective method of sending money to Thailand should be charging a favourable rate of exchange based on the market rate.
Satisfactory
While using a particular technique in sending money to Thailand, the process you go through should be as easy as possible. From creating the account to the end process of sending the money, the management in charge ensures that the method is convenient to anyone.
What Are Various Ways To Use To Send Money To Thailand?
Online Money Transfers
As per the research, online Money Transfer is the most effective and efficient channel to consider while sending your money to Thailand. There are very few requirements in using the online money transfer method, basically internet connection and creating an account with a particular online money transfer provider. The channel is secure, user-friendly, fast, and has inexpensive transfer and exchange rates.
With all of these factors in mind, we recommend using online money transfer services to make your money transfer to Thailand.
Some examples of online money transfers:
Rewire
The most efficient way to send money to Thailand is through a Rewire money transfer. Rewire provides various services, including debit cards, bank transfers, cash pickup, and credit cards. Rewire is the most dependable, convenient, and customer-friendly option. Using Rewire money transfer will take very few days for your cash to arrive in Thailand. Through this option, you will save some cash on the transfer fees and the exchange rate. This is the best online money transfer option to choose if you want to send money to Thailand.
Why Should You Choose Rewire Money Transfer?
Authenticity
Rewire money transfer is the most dependable channel to send money to Thailand. It serves a lot of people across the globe.
Faster
If you use Rewire to transfer the money to Thailand, it will arrive within one business day. Therefore, this is the quickest channel to use.
Customer care service
In Rewire, the customer care service is available on a 24-hour basis. Hence, if anything arises, you will be well informed.
What Is The Procedure In Using Rewire To Send Money To Thailand?
Open a free account
The account signup process with Rewire is simple, quick, and accessible. All that is needed are your personal information and proof of identity to get started.
Transferring money to Thailand
When you are ready to transfer your money to Thailand, you can consider various methods that Rewire offers. These methods include cash pickup, debit card, bank transfer, and credit cards. Using any of the listed options will effectively get your money to Thailand because they have been tested and proved verifiable and secure for your money. Since these options are less expensive, you can pick any based on your desire.
End of the process
When the transfer is complete, you will be alerted. Our professionals will also be in charge of maintaining track of your money until it reaches Thailand. At most, the money will arrive in Thailand within one business day.
What Are Other Methods To Send Money To Thailand?
Money Orders
Money orders are usually the best option if you need to transmit a particular amount of money. The money received in Thailand is equal to the amount prepaid at the post office or bank.
Bank Transfers
Banks are also among the most helpful channels to send money to Thailand. It is useful if you wish to share a substantial amount of money.
Money Transfer Agents
MoneyGram and Western Union are among the significant money transfer agents to Thailand. They are speedy and safe to use.
Conclusion
Online money transfer services are currently the most convenient choices for many people. You can now send money to Thailand in a short amount of time. To send money to Thailand, we recommend using Rewire. Visit our website for additional information on how to send money to Thailand.