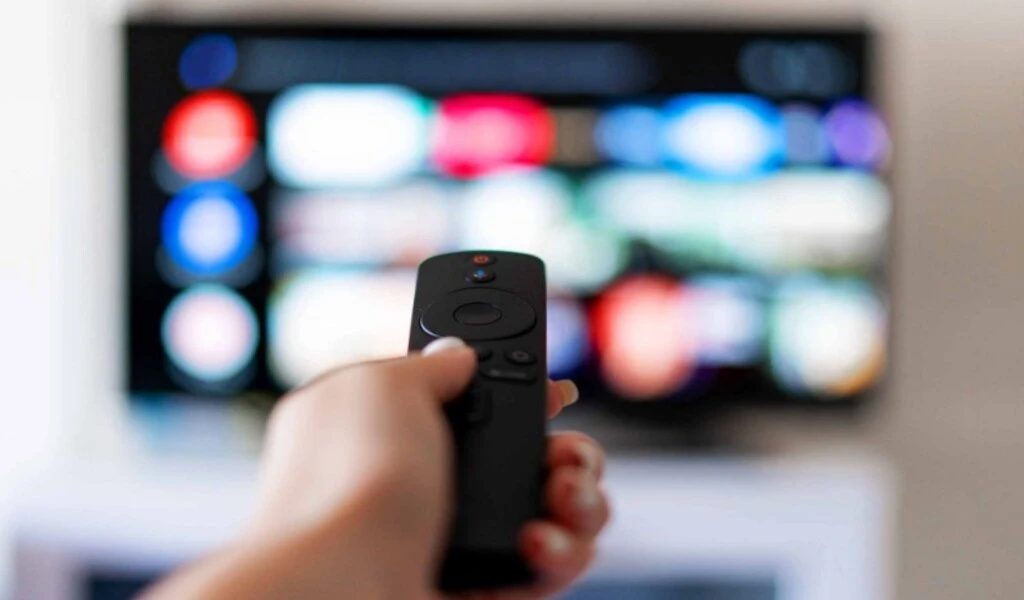 In today's rapidly evolving world of technology and entertainment, Android TV has emerged as a game-changer, transforming the way we consume content on our television screens.
This article delves into the fascinating realm of Android TV, providing insights into its features, benefits, and how it has revolutionized the home entertainment experience.
Are you looking for information on how it works, who it's a useful option for, and what you can gain by using this service? Or do you already have Android TV and want to know how else to use its potential? In that case, these are a few tips on how Android TV works, how to acquire it, how to make the most of its potential, and for whom it might be ideal!
Discover the key differences between the JBL Boombox 2 and Boombox 3 by clicking on the following link: JBL Boombox 2 vs Boombox 3.
Android – what is it?
Android is a buzzword certainly familiar to cell phone users. To understand what Android TV is, you first need to understand what Android is and what's behind the name. It's nothing more than an operating system, and every smartphone is equipped with it, in most cases it's either iOS or just Android.
Built on the Linux operating system engine, it is a system owned by Google that has been on the market since 2005. It performs a similar function in a phone as Windows, Linux or macOS in laptops and computers.
OnePlus or Samsung. Even when a user switches from an old device to a new one, if both have Android installed, it's much easier to transfer files and content from one device to another.
Why is it worth investing in Android?
What are the advantages of using Android? It allows you to synchronize your phone with other devices, such as a laptop or tablet, usually using a Google account. First of all, this system allows you to install applications from the Google store on your phone.
Thanks to them, you can extend the phone's activities with additional features to facilitate daily activities, as well as business and business-related operations. Apps can also help shorten the performance of some activity or simply make it easier to function.
In any user's case, Android having banking and payment apps makes it possible to pay with your phone, without having to take your wallet with you or visit the bank.
Aided by apps and using synchronization, it's easier to organize one's work or simply one's day thanks to access to a calendar, documents or files in the cloud that are always at one's fingertips.
What is Android TV?
The Android system allows you to synchronize not only within your phone and computer. It's also a way to connect to your printer and other devices. Android TV is simply an operating system for a TV or media player. Android TV allows you to use apps available in the Google Store like Netflix, Prime Video or UPC TV Go Internet TV, but also cloud gaming through an app: Nvidia Now or Google Stadia.
multiplayer games, but also to watch blockbuster movies and live sports. How does this differ from normal TV? First of all, the fact that you don't have to search and jump through programs to find what you happen to be interested in.
You also don't have to wait for a particular blockbuster or movie to appear in a program on TV. All you have to do is use the search engine. You don't even have to type anything manually, you can use the microphone button on the remote control and say what you need.
Want to see "Inglourious Basterds"? A marathon of, "Harry Potter"? Or maybe available fairy tales for the youngest? Type in a keyword and see what the smart search will tell you!
Android on a TV is not only easier and faster access to decent content. It's also an opportunity to switch screens. Sound mysterious? It's simply a matter of transferring your screen from one device to another, that is, from computer to TV, from tablet to TV or from phone to TV. Not only movies, but also sports broadcasts and any other you want to check on the big screen.
All this with the push of a button! You don't need to look for cables, connect and install additional devices. With Android TV all you need is an app and screen streaming is at your fingertips!
In what other ways can Android be useful for TV? Android TV is also a real treat for gamers. All you need is a pad, phone or android tablet, and you can connect to a whole new experience! Whether you are playing solo or in a group, your gameplay will go to a new level, with better resolution. You will finally see your opponent in full glory.
Is it necessary to buy a TV with Android TV?
You can try out the features of Android TV on new TVs that have such a system built in, but not only! You don't have to get rid of your current TV to use this system.
It is enough to purchase a so-called set-top box or media player. The device allows you to enjoy all the benefits of Android TV along with app support, and by the way it is mobile and works with any TV. Thus, you can take it with you when you travel, install it at a friend's house or on a trip.
What's more, Android on TV in addition to access to the Google store allows you to personalize your home page. You can find your most used apps and movie recommendations as soon as you turn on your device.
No more dependence on what's currently on TV, now you decide what's on your device and when. Multimedia works for you, not you for them.
Conclusion
In conclusion, Android TV has redefined the way we interact with our televisions. With its user-friendly interface, access to a wide range of apps, and integration of smart features, it provides an unparalleled viewing experience. As technology continues to advance, Android TV is likely to remain at the forefront of home entertainment.
SEE ALSO: Authors Guild Files Lawsuit Against ChatGPT-maker's OpenAI, Alleging Massive Copyright Infringement