Thailand Continues to Develop its 4.0 Tech Startup Ecosystem
Thailand has developed into a booming centre for tech companies in recent years, drawing entrepreneurs, investors, and innovators from all over the world to its thriving ecosystem. A tsunami of digital revolution has swept the nation, from Bangkok to Chiang Mai, opening doors and paving the way for innovative new businesses.
The tech startup ecosystem in Thailand will be examined in-depth in this article, along with its growth, significant players, supportive infrastructure, and the elements that make it a desirable location for prospective business owners.
The Rise of Tech Startups in Thailand
Thailand's tech startup sector has expanded significantly in recent years thanks to a number of factors, including a vast consumer market, increasing mobile and internet penetration, and government assistance. The number of tech startups in Thailand has been gradually rising, according to the Thailand Tech Startup Association, reflecting a growing interest in entrepreneurship and innovation.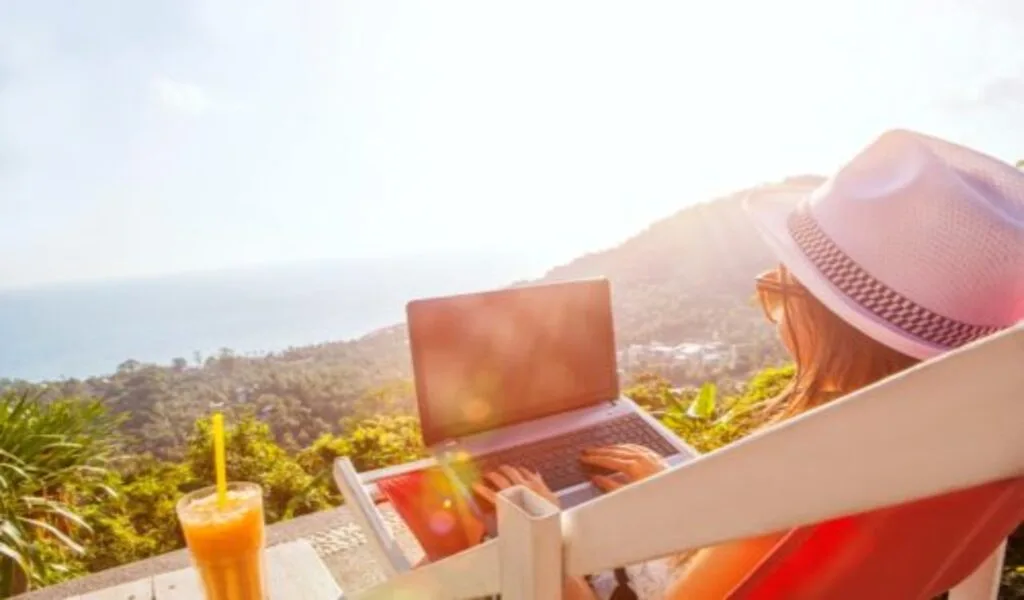 In addition to fostering a thriving tech startup ecosystem, Thailand offers a multitude of opportunities for effective marketing strategies. With a large consumer market and government support, startups can leverage innovative marketing approaches to reach their target audience and propel their growth in this burgeoning ecosystem. By tapping into Thailand's supportive infrastructure and implementing tailored marketing strategies, startups can position themselves for success in this dynamic and exciting marketplace.
Government Initiatives and Support
The Thai government has put in place a number of programmes to encourage the development of the digital startup ecosystem because it understands how important it is. The Thailand 4.0 policy is one such project that aspires to change the nation into a value-based economy powered by innovation and technology. Through this policy, the government has introduced initiatives like the Startup Thailand initiative and the Digital Startup Thailand, which give companies cash, mentorship, and infrastructural support.

Startup Hubs and Co-working Spaces
Thailand is home to several thriving startup centres and co-working areas that act as the cradles of innovation. Spaces like HUBBA, Launchpad, and True Digital Park have become well-liked hangouts for startups in Bangkok, the capital city. These hubs offer businesses access to mentors, investors, events, and networking opportunities in addition to actual office space, fostering an environment that is conducive to their success.
Access to Funding
Access to funding is crucial for startups to turn their ideas into reality. Thailand has witnessed a rise in the availability of venture capital funds and angel investors, who are actively looking for promising startups to invest in. Moreover, various government-backed initiatives, such as the National Innovation Agency's Innovation grants and the Thailand Science Park Fund, provide financial support to startups in the early stages of development.
Tech Startup Success Stories
Thailand has seen several success stories in the tech startup space, inspiring and motivating aspiring entrepreneurs. One notable success story is that of Ookbee, a digital publishing platform that has become one of the largest e-book providers in Southeast Asia. Another prominent example is aCommerce, an e-commerce enabler that has raised significant funding and expanded its operations across the region. These success stories demonstrate the potential and opportunities available for startups in Thailand.
Challenges and Opportunities
While Thailand's tech startup ecosystem is flourishing, it is not without its challenges. One significant challenge is the lack of a highly skilled workforce in certain specialised fields such as data science and artificial intelligence. To address this, the government and private sector are actively investing in programs and initiatives to develop the necessary talent pool.
Opportunities, on the other hand, abound. Thailand's burgeoning middle class presents a vast consumer market for startups to tap into. The country's strategic location within Southeast Asia also offers startups the advantage of expanding their operations to neighbouring countries with relative ease.
Conclusion
Thailand's tech startup ecosystem is on a rapid ascent, fueled by government support, a growing pool of talent, and a vibrant entrepreneurial culture. With its favourable business environment, access to funding, and supportive infrastructure, Thailand has become an attractive destination for startups seeking to make their mark in the digital realm. As the ecosystem continues to evolve, it promises exciting opportunities for aspiring entrepreneurs and the potential to shape the future of technology and innovation in the region.