7 Effective Ways to Get more YouTube Subscribers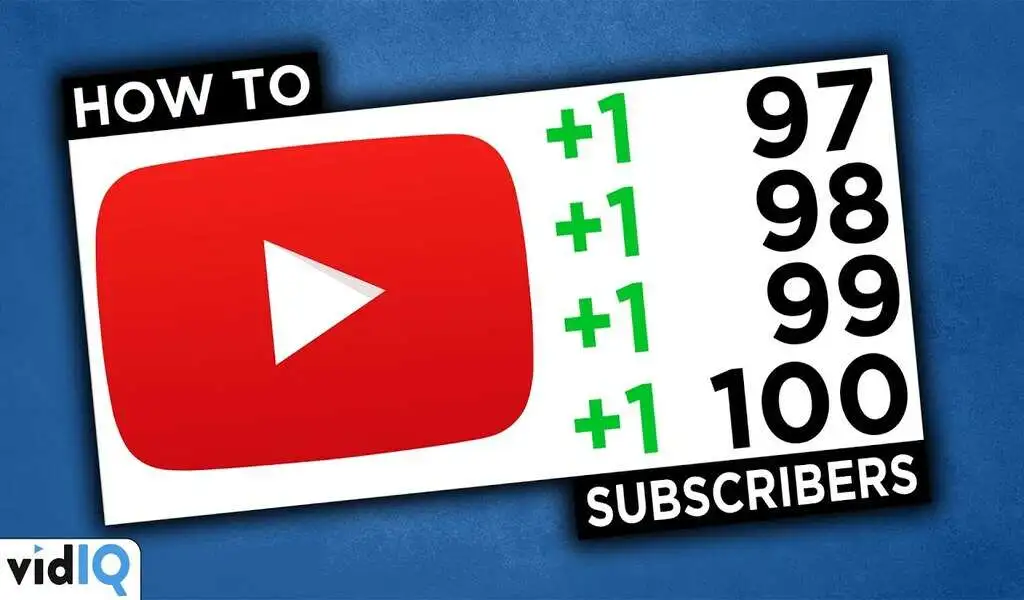 Getting YouTube subscribers is often not as easy as getting likes and views. Essentially, you're asking others to allow your videos on their feed.
If you are represented on YouTube, you have already found the largest network platform on the web.
Well done. Now all you have to do is grow your subscriber base and thereby increase the popularity of your YouTube channel.
That means your video content has to be really good. It also means that you have to work hard to convince your viewers to subscribe to your channel, or an easy way out you can just buy YouTube comments, Subscribers, and viewers direct.
Here are a few tips on how to make your videos more watchable and how to get more YouTube subscribers.
1. Add annotations to your videos
Sometimes all of these video popups can be irritating. But annotations add three key benefits to your videos when used correctly.
Here are a few reasons why you should add annotations to your videos :
Recall
For the viewers who don't remember to subscribe, a subtle reminder is enough to get them to subscribe.
Simplify
Annotations are links within videos. That said, a simple click makes it easier for viewers to subscribe to you. All you have to do is read and click. It couldn't be easier!
Encourage
Some don't even know they can subscribe to your channel. Encourage them to do so with a simple "subscribe" note on your video.
DOS and DON'TS
Remember that if you neglected to add annotations to videos already posted, you can still do so retrospectively.
Don't overdo it with video annotations, however. As I said, too many can annoy your viewers. Don't have any in key sections in the video. Stick to a note or two per video. The measure is crucial.
2. Tell your viewers to subscribe to you.
There are tons of viewers who likely liked your video when they saw it. But you haven't subscribed to them, have you?
Because a lot of viewers don't even know they can subscribe to you. And then there are those who forget or just don't want to do it.
It's important to tell your viewers to subscribe to you. There are many YouTubers who insert short messages into their videos: "If you like this video, please remember to subscribe to me."
A simple message like this prompts YouTubers to hit the subscribe button – especially if you've managed to entertain or teach them something in some way.
You can also place a message in the comments section of your videos. When a viewer clicks the "Show More" tab, they will receive some information about the video and a call reminding them to subscribe to you.
3. Facebook Subscription Contests
Subscribing is fun – especially when we still have some of it.
Give your audience some motivation to subscribe by running a contest on Facebook.
With this method, you will easily get more YouTube subscribers. Here is a quick guide:
The first step is to share the video on your Facebook page.
Offer a price in the description.
Add a note and let your followers like the post and subscribe to your channel on YouTube to automatically participate.
Make sure that your voting is public and announce the winner for everyone to see.
You will not only achieve a higher interaction rate (comments and likes) but also get more YouTube subscribers – and they could end up becoming permanent fans of your video content.
Remember to use your Facebook page to make this more effective.
4. Use "Subscribe" in your content links
Let's talk briefly about blogging. Blogging is one of the safest ways to promote your YouTube channel and get more subscribers.
Blogging regularly adds value to your channel.
Blogging about your niche and connecting those blogs to your video content will increase your chances of being found by YouTube fans.
What should you blog about? About the same content that appears in your video. Just translate this into text content. From here you can take the next step….
Correct linking to your YouTube video
It is important to link to the correct term when adding a video link to your blog.
"Subscribe to my channel and learn some great dating tips." This line could be anywhere on your blog. You could then link under "Subscribe to my channel…" (since links should never be added to sentences that are longer than six words).
If you tell readers to subscribe instead of just watching you, they'll be more likely to add you to their feed list when they subscribe to you.
5. Twitter Videos
Twitter has become a great platform for sharing videos. Not only links to videos but also onsite videos hosted on YouTube can be viewed on Twitter.
If you don't already have a Twitter profile, create one now. You can use it to effectively promote your video content and get more YouTube subscribers.
Building a Twitter follower community gives you an additional platform from which you can recommend your videos to others.
Always remind your Twitter followers to subscribe whenever they share a video or post a link to a video. Subscribers are very important because they will become constant viewers of your videos.
Use Twitter to do this.
6. Get personal with your viewers
Subscribers want something from you. You want a connection. If you can make that connection in your video content, you will most likely get more YouTube subscribers.
How do you connect with your viewers?
Everyone loves stories. When you find inventive ways to turn your YouTube videos into stories, you will instantly connect with them on a new level.
Example: When you offer 'How To' content to your viewers, you are creating a character. Share his story by showing how a solution was reached. You can try this with other types of content as well. Stories are shared more often, and you will ultimately get more YouTube subscribers too.
Use emotional "triggers"
We often say that the internet is full of information. But we forget to notice that the internet is also full of emotions.
People react to feelings. Even if it can possibly be negative. If you can build emotions into your videos, you will soon have more YouTube subscribers.
Neil Patel speaks at length about emotional triggers. He applies this principle to blogs, pictures, tweets, and of course videos.
Personal moderation
Another aspect that viewers respond to is face-to-face interaction. If possible, give your YouTube video a face. Your engagement rate can increase as you personalize your videos.
Here are a couple of ways to do this:
Add a presenter (preferably you) and learn to deal with the camera
Tell your video
Be the main character in your story
Being seen, heard, or both will personalize your video and bring you more YouTube subscribers.
Audience participation
A YouTube video can become a very effective forum. People love internet forums, so use this in your video to get more YouTube subscribers.
There are a couple of ways you can do that:
Hold a Viewer Q&A where you read and answer a selected question.
Add the first three comments from your previous video at the beginning or end of the episode.
Ask a question and get people to speak up and connect with each other. Reply to some of these comments to deepen the conversation.
It's about connecting with people personally. So how are you going to do that with your content?
7. Buy YouTube subscribers
Getting started on YouTube takes a lot of time. It's hard to find subscribers because it's not that easy to get noticed at the beginning of your YouTube journey.
Popularity counts
YouTube determines which videos are becoming more popular. As soon as the algorithm notices that a video or channel is getting more YouTube views and subscribers, it immediately starts promoting that video and showing it to others.
Share content on multiple networks at the same time
Do you want to maximize your video's views asap so you can get more YouTube subscribers?
Once you have posted your video, you can post it on any social media platform available to you. Quickly reply to comments. When hosting a contest, you have it prepared before your video is posted so there is no delay in wanting to push the views.
Give it all the time
Remember, you won't get 100,000 YouTube subscribers in a week. The YouTubers who are consistent in uploading, quality, and advertising will continue to grow in popularity and get more YouTube subscribers.
Be patient, consistent, and positive. These tips will help you gain momentum on YouTube.
People Also Read: 
How to Move Business from YouTube?
The Best YouTube to MP3 Converters on the Internet (Updated for 2021)