Phone Scammers Who Duped Elderly Americans of $87 Million Arrested in Thailand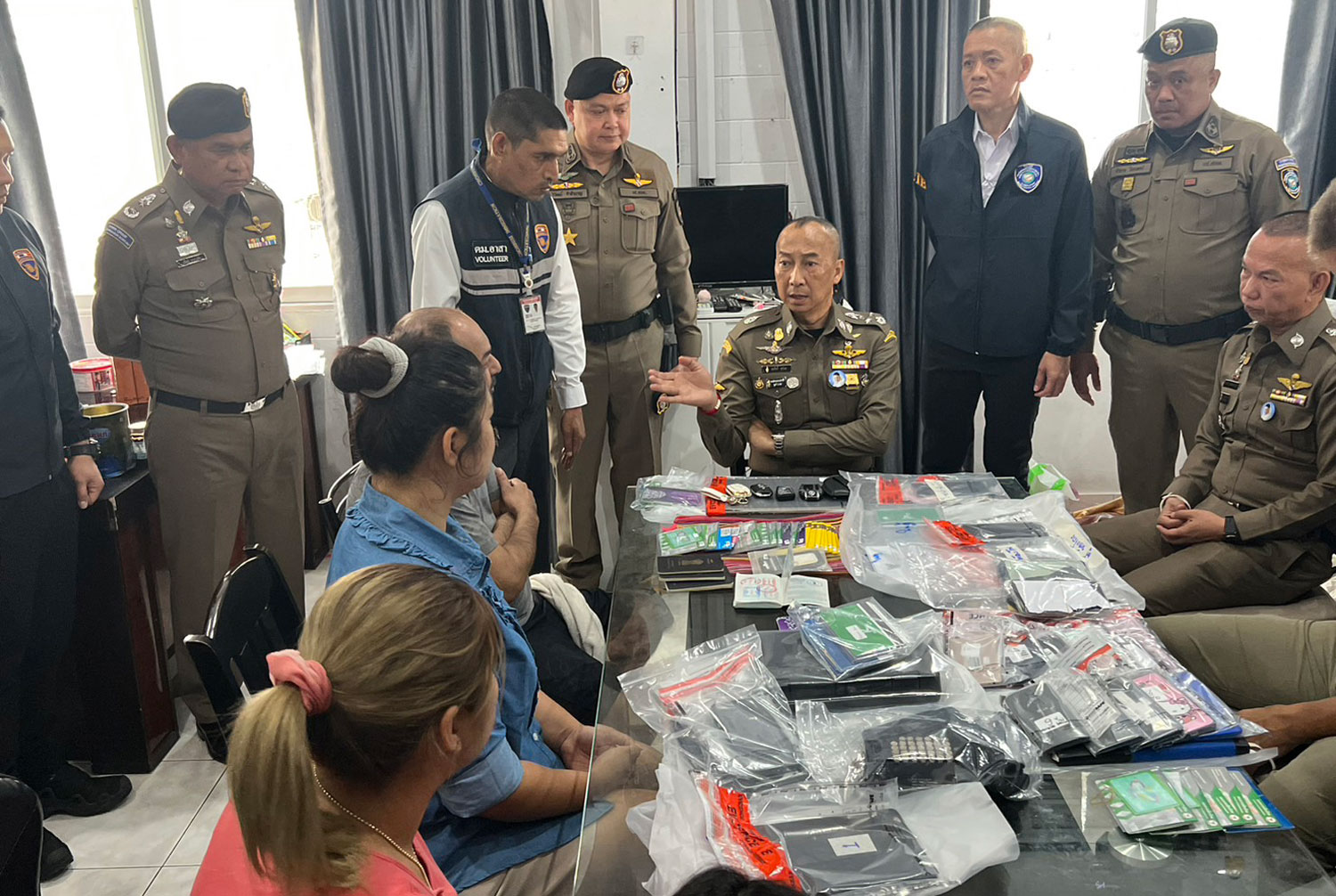 Police in Thailand conducted raids on 36 premises in four provinces on Tuesday targeting phone scammers who duped 365 elderly Americans into sending them more than $87 million, an Indian man and three Thai women were detained for questioning.
The morning raids were conducted in Chon Buri, Rayong, Samut Prakan, and Roi Et provinces were led by Deputy National Police Chief Pol Gen Torsak Sukwimol and Cyber Crime Investigation Bureau (CCIB) Commissioner Pol Lt Gen Worawat Watnakhonbancha. The raids involved police commandos, CCIB officers, and Anti-Money Laundering Office officials.
Bank account books, ten mobile phones, four cars, and one hand gun with ammunition were seized at a house in tambon in Chon Buri province. The house owner, an Indian man, and three Thai women were detained.
According to Pol Gen Torsak, it was a joint operation involving the Royal Thai Police, the US Federal Bureau of Investigation, and the US Secret Service.
The two US agencies had received information that many US citizens had been duped by phone scammers posing as FBI agents. They were fooled into transferring their money "for examination". According to Pol Gen Torsak, they were told there were unusual transactions linked to their bank accounts.
The majority of the victims of the phone scammerswere over the age of 60. The scammers have defrauded 365 Americans out of $87 million, the equivalent of more than 3 billion baht over the last two years, according to the deputy national police chief.
Investigators discovered that the phone scammers were based in Thailand.
National police chief Pol Gen Damrongsak Kittiprapas had directed the CCIB to conduct an investigation, which resulted in the raids on Tuesday morning, he said. More information would be released on Wednesday.
FBI Phone Scammers
Phone scammer attempt to steal your money or personal information. Scams can be delivered via phone calls from actual people, robocalls, or text messages. Callers frequently make false promises, such as the ability to buy products, invest money, or receive free product trials. They may also provide you with funds through free grants and lotteries. Some scammers may threaten you with jail or a lawsuit if you do not pay them.
The US Federal Trade Commission (FTC) recently issued a warning about interactions like these. Specifically, scammers impersonate Federal Bureau of Investigation (FBI) agents, threatening callers who do not fulfill "unpaid judgments" over the phone with arrest or other consequences.
No matter how much pressure a caller puts on you, never give provide payment of any kind or personal information.  Instead, take down the phone number, hang up, and report the incident to the FTC using this link. You can also contact the local FBI field office to verify the legitimacy of a call from a supposed agent.
These calls can seem scary, but are actually an old trick. Over the years, fraudsters attempt to impersonate a number of government representatives — including personnel for the Centers for Medicare and Medicaid Services (CMS), Social Security Administration, and other workers — in a bid to steal personal data and money.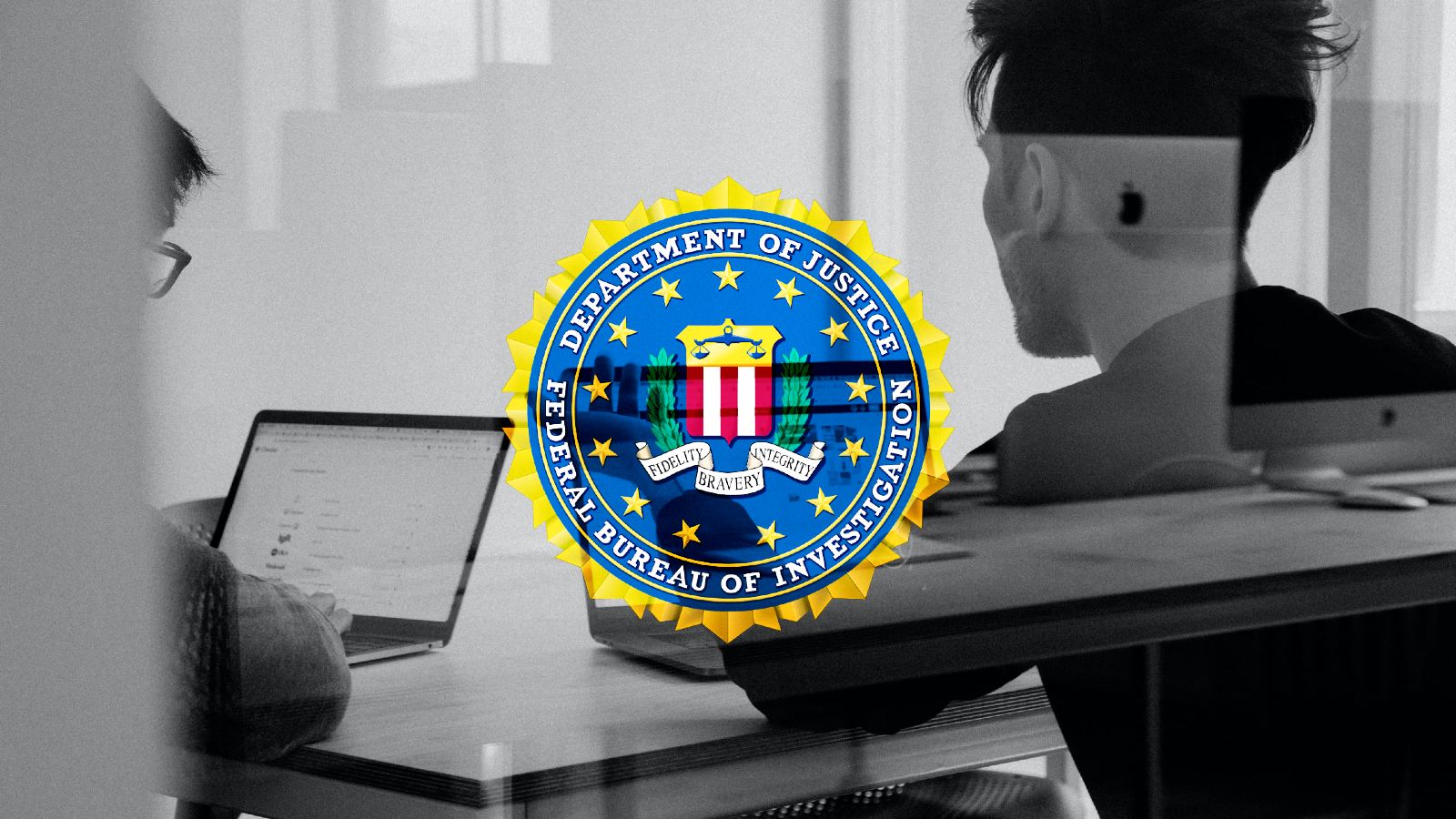 The Office of Consumer Affairs and Business Regulation gathered the below tips to arm consumers against the FBI scam and similar ploys:
Government personnel will not call you for money under any circumstance; someone purporting to work for the government and trying to extort you for funds is a scammer, even if you owe the government money in unpaid fines or the like.
Any requests for payment through unusual means should ring additional alarm bells. For example, if someone asks you to pay via gift card or wire transfer, don't send them any money; asks such as this are made because payments via these methods are notoriously hard to claw back from criminals.
Caller IDs can be fake, so just because a phone number says, "Social Security Administration" or "Federal Bureau of Investigation" doesn't mean it's legit.
Use the Office of Consumer Affairs' checklist for dealing with identity theft if you have been the victim of a government impersonation scheme that has taken your personal information, money, or both. Scammers can use your personal information to impersonate you or steal your identity if they obtain it. Even if you don't know what a fraudster is doing with the information, it's better to be safe than sorry. For more information on avoiding scams and fraud, go to the Office's website.