New York Expands Legal Marijuana Licenses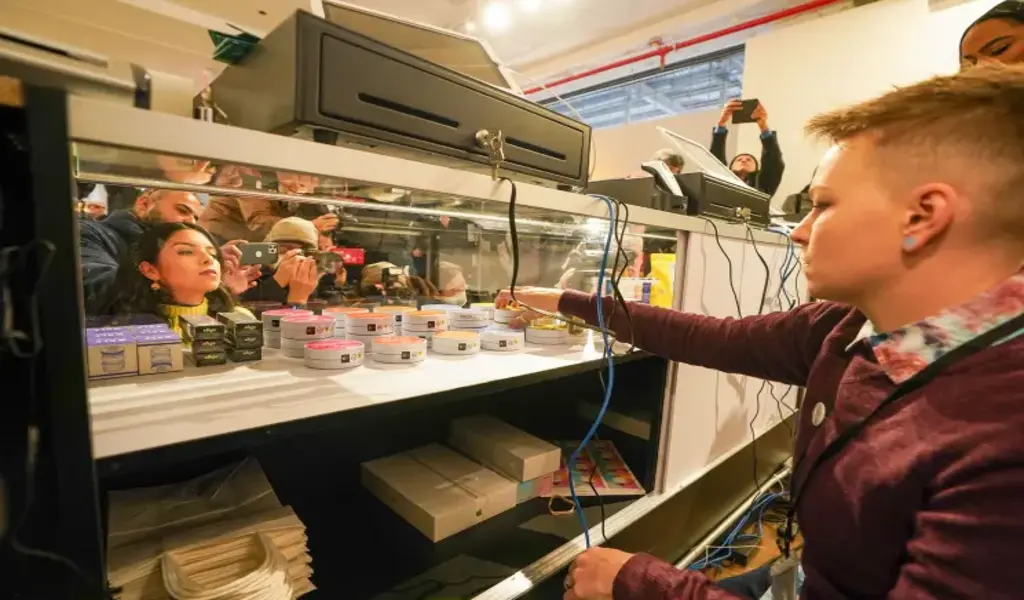 (CTN News) – It has already cost Coss Marte over a million dollars to set up shop in lower Manhattan as a marijuana store.
His history of conviction for marijuana-related crimes helped him earn a coveted dispensary license last year. It was part of New York's CAURD program, which has only granted retail licences to those that meet certain conditions.
Hundreds of businesses like Marte's are in limbo or on the verge of collapse as the state prepares to release general licenses as it attempts to speed up the slow-moving legal cannabis rollout.
"I could go bankrupt," Marte admitted.
Most CAURD licensees have been unable to launch their firms due to legal challenges and difficulties securing the necessary sites and startup capital.
The state's Cannabis Control Board approved new rules on Tuesday that will make New York's sparse legal marijuana market more accessible by permitting more applicants.
Due to legal roadblocks and a strong black market, the state has struggled to operate enough dispensaries to fulfil demand.
In a statement released on Tuesday, Chris Alexander, executive director of the Office of Cannabis Management (OCM), said, "Today marks the most significant expansion of New York's legal cannabis market since legalisation, and we've taken a massive step towards reaching our goal of having New Yorkers be able access safer, regulated cannabis across the state."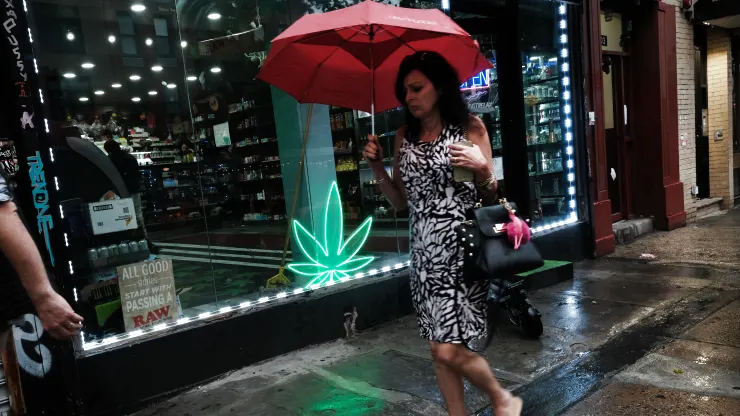 The licensees who have already started their businesses feel abandoned.
Before marijuana's legalisation in 2021, those with prior convictions in the state of New York were given preference when applying for retail licenses. It's meant to help folks whose lives have been upended by prohibition regain their footing before big business moves in.
However, New York regulators cannot issue new licenses or establish operations for existing licensees due to a halt in the programme caused by lawsuits filed by medical marijuana and veterans groups. The organisations say the programme violates the constitution.
Therefore, only 23 of these licensees have actually launched their companies across the state. Over 400 have been unsuccessful in opening. Meanwhile, in New York City alone, an estimated 1,500 enterprises are operating illegally.
The validity of these licences and the legal problems they face were not addressed in the announcement made on Tuesday.
It's possible that this will ruin Marte's entire life, he said. There's a chance I can't recover from this," I said. A 'nightmare' or monumental' shift?
License applications for retail, cultivation, processing, and distribution will be made available to the general public and major multistate manufacturers and medical companies beginning in October.
Companies including Columbia Care, Cresco Labs, Curaleaf, Green Thumb, and Ascend Wellness Holdings will be able to enter the market as a result of the change.
The new regulations should help the state's nascent legal industry, which could use additional dispensaries in order to increase sales and tax income.
According to the Cannabis Control Board, as of late August, licenced dispensaries in the state had reported cumulative sales of more than $70 million.
According to New Frontier Data, a marijuana research organization, the recreational marijuana market in New York State is expected to reach maturity in 2025, at which point it will generate over $1 billion yearly and climb to $4.41 billion by 2030. Compared to places like California, which has generated $4.51 billion this year, that would put it on par.
According to Jeff Schultz, a marijuana attorney at Foley Hoag, New York is once again on course to accomplish these benchmarks after relaxing eligibility rules for participation in the legal business.
"This is monumental," Schultz remarked. "New York needs hundreds of retailers open to meet the existing consumer demand and to move all the product tied up in the supply side of the current market."
After serving time for drug dealing, Marte was granted a CAURD license in April 2022, and he claims to have invested hundreds of thousands of dollars in preparing to operate his dispensary on the Lower East Side of Manhattan.
Marte, however, has been unable to launch due to the delay and ongoing litigation, and his space remains dark and forlorn.
The OCM declined to speak to CNBC about the case because it is still in court.
"I just want to express on behalf of the office a continued commitment to the success of those licensees," Alexander said on Tuesday of the CAURD enterprises. We promise to keep working hard.
Marte still can't shake the fear of the unknown.
It was a once-in-a-lifetime chance, he claimed. To paraphrase, "And now it's become a nightmare."