Hells Angels Biker Wanted in Germany Arrested in Chiang Rai, Thailand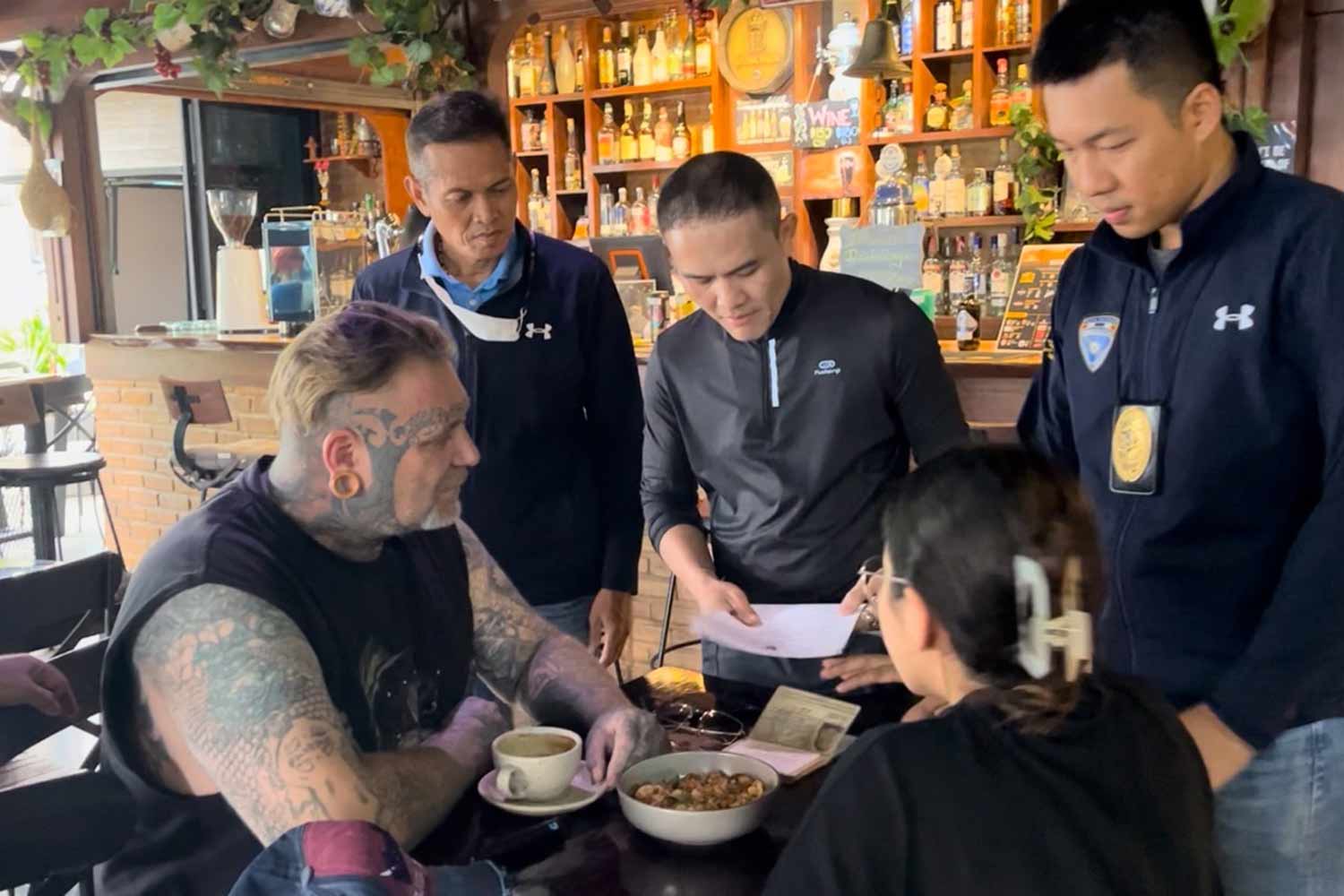 Immigration officers in Chiang Rai apprehended a German man suspected of being a Hells Angels member and wanted for a serious assault on a man in his home country. Mr. Dennis Fischer, 50, was detained on Tuesday at a hotel in the Muang district.
Pol Maj Gen Phanthana Nuchanart, deputy commissioner of the Immigration Bureau, stated that the German had a one-year non-immigrant visa that would expire on July 12 of the following year. The German authorities had requested that the Royal Thai Police locate and extradite Mr Fischer.
According to Pol Maj Gen Phanthana, the suspect was a Hells Angels motorcycle gang member from the German port city of Kiel. According to local authorities, he and his girlfriend led a man to a public swimming pool before shooting him in the thigh.
Meanwhile, Deputy National Police Chief Pol Gen Surachate Hakparn told the Bangkok Post that police are still striving to eliminate crimes committed by foreigners living in Thailand.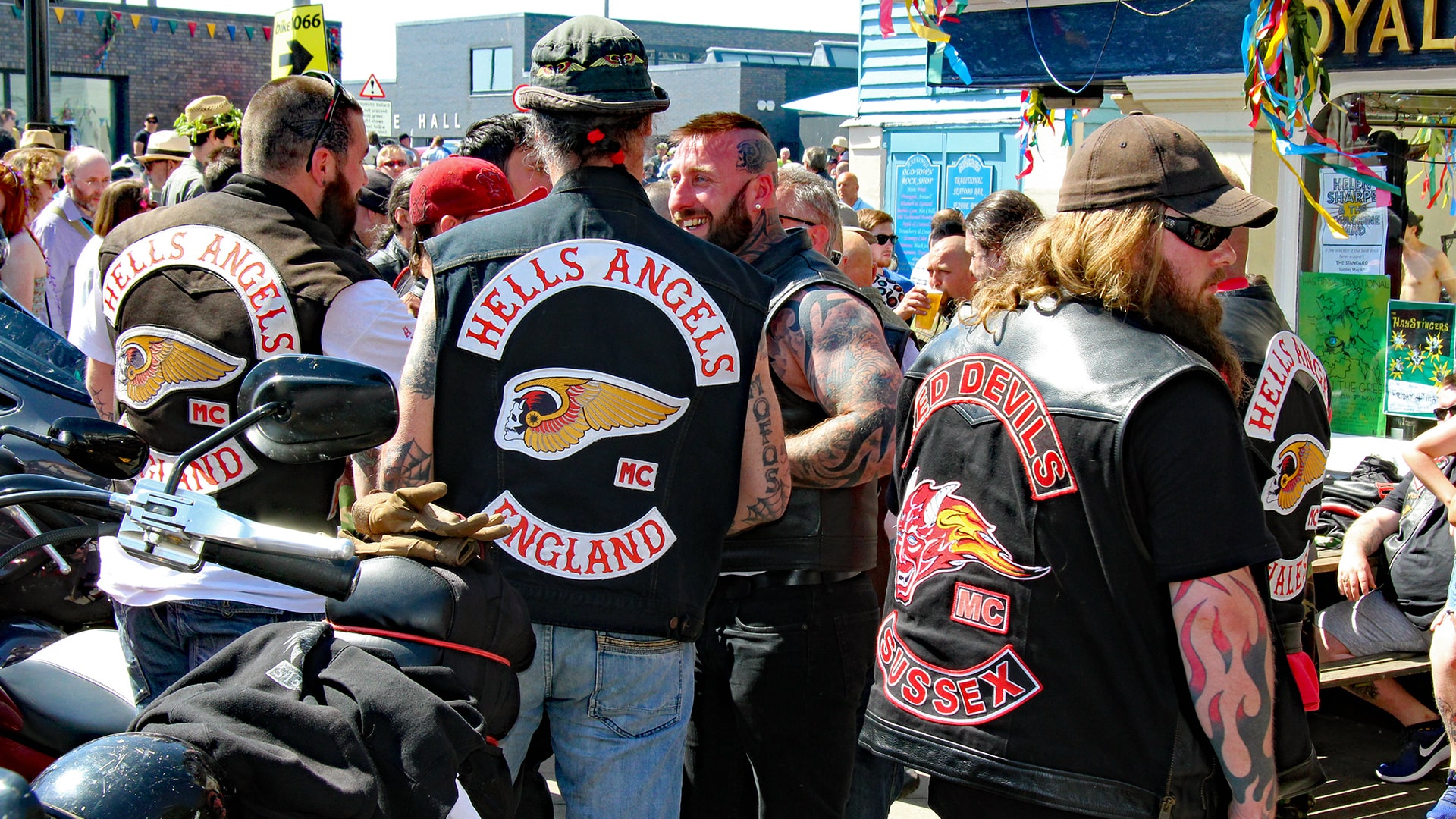 The Hells Angels Motorcycle Club is an internationally recognised motorcycle gang and organised crime syndicate. It was established in 1948 in Fontana, California, USA, and has since developed an infamous notoriety for its involvement in a variety of illegal acts such as drug trafficking, extortion, assault, and murder.
The Hells Angels have chapters all over the world, and their distinctive logo, which has a winged skull and the words "Hells Angels" on a patch worn on the back of their jackets or vests, is easily recognised. The club has a rigid hierarchical structure with several ranks and roles, and members are known to follow a code of behaviour and group loyalty.
The Hells Angels have had numerous run-ins with law enforcement and rival motorcycle gangs like the Outlaws over the years. These disputes have frequently culminated in violent fights and court challenges.
Despite their criminal actions and bad reputation, some people regard the Hells Angels as a close-knit brotherhood centred on a shared love of motorbikes and a sense of togetherness.

Hells Angels in Thailand
The Hells Angels are one of five major biker gangs in Thailand, the others being the Outlaws Motorcycle Club or Outlaws MC, the Bandidos Motorcycle Club or Bandido Nation, the Mongols Motorcycle Club or Mongol Brotherhood, and the Vagos Motorcycle Club or Green Nation.
Members of the gang typically ride large motorbikes such as Harley-Davidson motorcycles, have tattoos, and are involved in narcotic drug distribution as well as other criminal activities such as assault, extortion, theft, loan-sharking, fraud, money laundering, attempted murder, or murder.
He claims that most of the gangs in Thailand are run by Australians, and that they are multinational outlaw motorcycle organisations with members from all over the world.
Some members travel to Thailand and dwell in tourist areas such as Phuket, Pattaya, and Koh Samui.
Their intended audience consists of foreigners. They demand protection costs from foreigners who wish to do business in cities where the gang is active, and they may even kidnap them for money.