Citizen Flee UK Over High Taxes and Mass Immigration
Despite the Conservatives' commitment to curb immigration, the UK's overall population will grow by 606,000 in 2022, according to the Office for National Statistics. According to official estimates, annual net migration to the United Kingdom hit a record high of 606,000 last year, putting pressure on British Prime Minister Rishi Sunak, who has committed to reduce numbers.
Non-European Union nationals, including refugees via the British government's Ukraine visa schemes and those moving for work and education, drove the surge, according to the Office for National Statistics (ONS) on Thursday.
"Numbers are too high, it's as simple as that," Sunak told ITV after the data was released.
He cited regulations announced earlier this week that will deprive some overseas students of the ability to bring family members into the country.
Following the release of the latest numbers, the UK's immigration minister, Robert Jenrick, stated that the country's net migration was likely to return to pre-pandemic levels in the medium term.
Jenrick stated that a package to limit the migration of dependents of international students would "have a tangible impact on net migration."
"Taken together with the easing of temporary factors, such as our exceptional humanitarian offers," Jenrick told lawmakers on Thursday, "we expect net migration to fall to pre-pandemic levels in the medium term."
High levels of legal migration have long dominated British political discourse, and the issue was a driving force behind the country's 2016 referendum vote to leave the European Union.

A record number of Britons are intending to flee to escape the country's cost-of-living issue, which has seen inflation reach all-time highs.
People searching Google for'move abroad' increased by 1,000% in the UK last month, according to new data, with America, Canada, and Australia being the most popular destinations.
According to emigration specialist Reiss Edwards, searches for Australian visas increased by 670% in April.
According to the Telegraph, over 400,000 British people go overseas each year, with 20,000 of them going to America.
The announcement comes as the Bank of England has warned that inflation will exceed 10% this year and that the economy is slowing.
Despite the fact that inflation is rising in the United States and Australia, the tax burden is reduced, which means that people have more money to spend each month.
People searching Google for'move abroad' increased by 1,000% in the UK last month, according to new data, with America, Canada, and Australia being the most popular destinations. According to emigration specialist Reiss Edwards, searches for Australian visas increased by 670% in April.
Rachel James, 29, and her partner left their employment as doctors in the NHS to relocate to Australia because they felt overworked and underpaid. The pair had no intentions to return two years later.
"The pay is between double and triple what we would get in the UK," adds Rachel (not her real name). Cooktown, a beach town four hours north of Cairns, is where she resides. They have free housing since the Australian health sector provides incentives for people to work in remote locations.
The most significant difference is in life quality. Unlike in the British health sector, the couple's work schedules are connected, allowing them to take vacation days together.
"When I was working as a doctor in the UK, I struggled a lot with anxiety in my foundation years." I practised mindfulness. I worked out. I went to see my doctor. "Having money left over in my bank account at the end of the month and being able to spend time with my partner has never done more for my mental health," she says.
Rachel and her partner are among the thousands of British medical graduates who travel abroad each year. While traditionally limited to specific occupations, living in the UK is set to become more difficult for young people across the board.
Real salaries are declining, taxes are rising, and purchasing a home or beginning a family is becoming increasingly difficult. Thousands of highly qualified professionals, many of whom are currently working remotely, may soon wonder if they would be better off elsewhere as well.
The recent political and economic instability has filled newspaper pages with analogies of the United Kingdom and Italy.
The front page of The Economist magazine said "Welcome to Britaly," with short-lived Prime Minister Liz Truss portrayed as a British-Italian mash-up of the Statue of Liberty. According to the magazine, both countries have "endless political drama, economic stagnation, and nervous bond markets."
However, one hallmark of nations such as Italy, Spain, and Greece, whose economy were severely harmed by the financial crisis, is the large number of its young people who live in the United Kingdom and elsewhere. In the decade or so following the financial crisis, the number of Italians and Spaniards in the UK more than tripled, while Greeks more than doubled.
According to the OECD, the UK is likely to have the highest inflation and the deepest recession among the G7 countries. According to the Office for Budget Responsibility, real incomes are expected to fall by a record 7% over the next two years. Pensioners, on the other hand, will not bear the same burden because the government has agreed to honour the triple lock and raise public pensions in pace with double-digit inflation.
Life in the United Kingdom will most certainly become more difficult in many ways. As the employment force shrinks, working people will be forced to pay more taxes to provide services for an ageing population. However, young people have already been dealt a lousy hand, with low growth and high property prices making milestones like owning a home and starting a family unattainable.
Will the situation deteriorate to the point where Britain's best and brightest are forced to flee in quest of a better life?
Exodus en masse
The solution is not simple, and there is little agreement among specialists. The UK is already seeing brain drain in certain industries. According to some observers, due to global labour shortages and the increase of remote working, this problem may become increasingly widespread among highly trained professionals.
So far, the tendency has been particularly noticeable in healthcare, which is known to have a highly mobile workforce. According to experts, it has been a concern for several years due to falling real pay and poorer working conditions than in other wealthy countries.
According to data from the General Medical Council, approximately 10,000 doctors departed the UK medical sector last year. According to previous research, over half of those surveyed intend to relocate abroad, according to the GMC.
"Brain drain" is a nice term, but it refers to much more. "It's an exodus, a mass exodus of healthcare professionals, not just doctors," says Dr Latifa Patel, representative body chair of the British Medical Association and a junior doctor herself.
"When you consider what we currently lack in the NHS, it becomes even more concerning." NHS England alone has 132,000 open positions. "Around 10,000 to 15,000 of them are doctors," she estimates.
Doctors frequently emigrate to other English-speaking countries such as Australia, New Zealand, the United States, and Canada, according to Patel. She claims that since the financial crisis, their compensation has plummeted by 30% in actual terms.
But it's not just about money, she claims. Workload and quality of life may be even more significant. This is reflected by Rachel James' experience once she moved to Australia.
"If I had thought [the NHS] would change in any reasonable time frame, we wouldn't have made the decision to be here," she says.
There has been a lot of research on immigration to the UK, but what about those who leave? "Not a huge amount, to be honest," says Madeleine Sumption, director of the Migration Observatory.
"We don't know much about who they are or what they do when they're abroad." "We have some data from US and Australian visa data that show that a significant number go to other English-speaking countries," she says.
According to Sumption, the stereotype of UK emigration consisting primarily of pensioners trading Manchester for Mallorca is inaccurate. Young people with minimal duties and relationships are far more inclined to leave. While certain visa schemes exist for unskilled labour, many people departing are likely to be highly skilled in order to qualify for immigration privileges.
Opportunities Abroad
UK emigrants appear in other nations' immigration data, but study on them is limited, and little is known about their total skill level. According to the Office for National Statistics, approximately 90,000 British citizens departed the nation in the fiscal year ending in June 2022. There is no information on how many of them leave for new jobs.
Separate data dating back to the early 1990s reveal that every year, more Britons leave than return. Figures from the last three months of 2019 reveal that 138,000 UK nationals left and 78,000 came, indicating that the most recent available data is not potentially influenced by pandemic trends. According to Sumption, this is frequent – most countries suffer a net outflow of their own citizens.
Between 1964 and 1983, the United Kingdom suffered practically continual net emigration. However, increased volumes of immigration from other nations mean that the UK has benefited from brain gain rather than brain loss in recent years. Due to a lack of statistics, it is difficult to determine how many highly skilled workers leave.
According to Neil Carberry, chief executive of the Recruitment & Employment Confederation, the flight of young people abroad has not yet become a major trend in his experience, although working from home has made them more aware of international opportunities.
"The nature of the labour market has become much more global post-pandemic," he argues, "because when everyone was locked down, it didn't matter if you were in Manchester or Malaga – it was still possible to do many jobs from anywhere."
"So I believe it's critical to remember… that the world will not wait for Britain to sort itself out." The United Kingdom has many strengths, but we must remember that skill shortages are a global issue, and other nations are looking at our talent as well."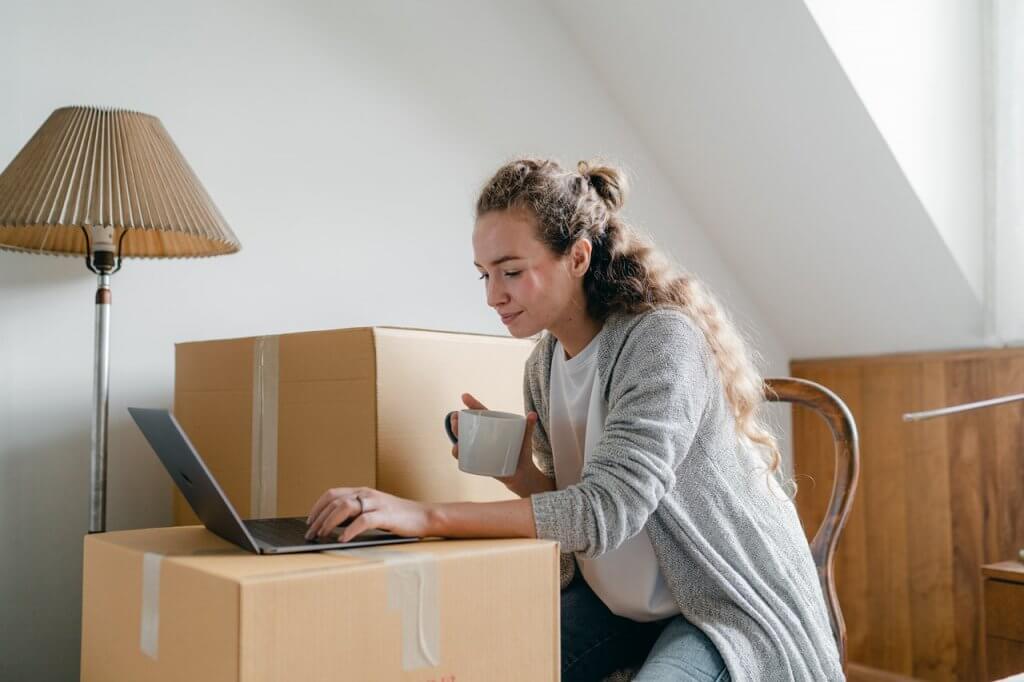 This was the situation for freelance designer Elise, who chose to leave London this summer to relocate to Lisbon. At the age of 32, she was tired of living in shared flats but couldn't afford to live elsewhere. Despite a successful career, homeownership remained out of reach.
"I've come to terms with the fact that I don't think I'll ever be able to buy my own house." I'm also at a place where I don't want to do things like shared living, and my rent is rising. So I figured I'd relocate somewhere else," Elise, who prefers not to give her full name, explains.
After a few months of trial and error, she is now back in the UK, awaiting a two-year visa to relocate permanently. She was already working remotely in the United Kingdom.
"Because there is no time difference, I didn't have to notify my clients or change anything about how I worked." I can just easily take it over there. Obviously, the visa comes with its own set of taxes, which I'll have to research since I'll be living there. "But from what I've heard, it's fairly simple," she continues.
During her initial months in Lisbon, she stayed in co-living places where digital nomads like her could use a workplace and mingle.
"It's fantastic because you meet so many people who are doing the same thing." Everyone seemed to be approximately the same age. "It was a good way to meet people and feel a little bit of community," she explains.
Slowing growth
Experts disagree on the likelihood of a brain drain of highly skilled people in the United Kingdom. Many argue that people who want to leave confront too many impediments for a large-scale exodus to occur.
"If you want to travel to another English-speaking country, such as the United States, Canada, or Australia, you must obtain a visa." You can't simply say, "I'd like to move." For example, you'd need to get a job offer. "Those are significant barriers," says Alan Manning, an economist who specializes in migration.
Despite the fact that the UK is anticipated to endure a deeper recession than its rivals, vacancies remain around record highs. Although research on emigration is limited, a 2012 Home Office investigation revealed a "inverse association" between British emigration and unemployment.
"In general, as UK unemployment falls, more British people emigrate, and when UK unemployment is high, fewer British people emigrate," the report adds. The authors of the paper noted that, while this may appear paradoxical, it is because employed persons have greater money to relocate abroad.
current is especially true during current downturn, which is distinguished by a highly uncommon mix of workforce shortages and recession. Many other wealthy countries are facing labour shortages as well. This means that people in the United Kingdom have a stronger opportunity to escape than in prior recessions. People with good skills will benefit the most from this. Brexit has made emigrating without a job offer or a certain skill set more difficult.
"I believe two things are at odds. One is that the UK's economic fundamentals as a place to work as a highly trained worker are very robust. "This is especially true in London, but also in Manchester and Birmingham," Adam Hawksbee, head of the centre-right think tank Onward, adds. On the other side, he claims that the failure to create more housing and lab space near cities has resulted in the exclusion of many employees and entrepreneurs.
"We need to hear more from the government about what it has to offer young people and young families." Because, unless they are very explicit that they want them to stay in the UK to work, they will seek elsewhere for countries that are considerably more positive about the impact they can make."
Because of the UK's low productivity and slow growth, young people have fared far worse than their parents did at the same age. Real incomes increased by 2 percent per year on average from the mid-1950s until the financial crisis. The recession is predicted to cause a 7 percent drop in income over the next two years, effectively wiping out ten years of expansion and returning income to 2013 levels. If the estimates are true, annual income growth will be only 0.5 percent between now and 2028.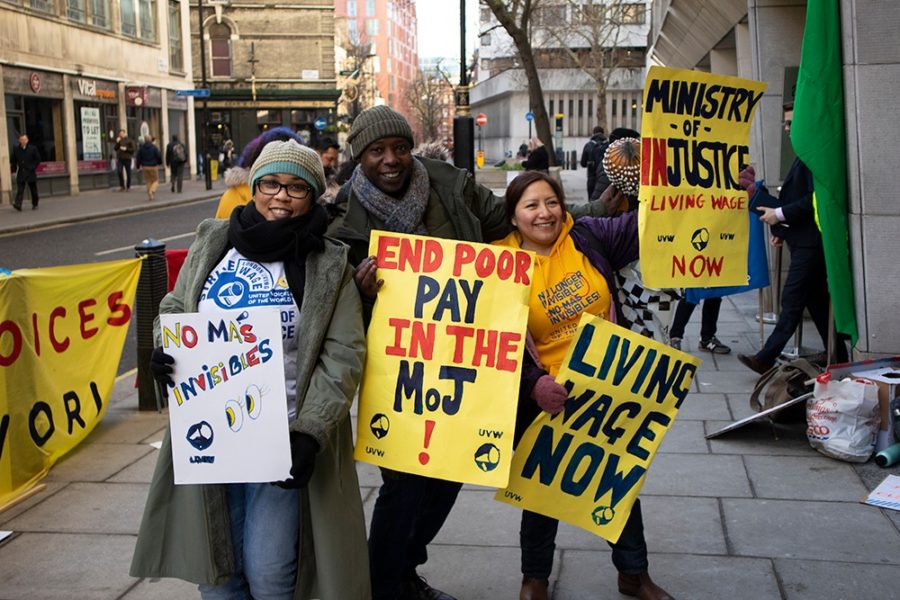 "Pay progression has stalled among cohorts for those born after 1980." As a result, each five-year birth cohort before 1980 earned more than the group before them. "There hasn't been a lot of pay progression for those born after 1980, or millennials," says Molly Broome, an economist at the Resolution Foundation.
House prices have not reflected the stagnation in income and growth. Prices have risen since successive governments have failed to build enough homes and central banks have boosted asset prices through quantitative easing.
In the late 1970s and early 1990s, nearly half of 25- to 34-year-olds owned their own home. Today, this figure has fallen below 30%. This does not indicate a shift in preference: over 80% of young renters desire to own a home, a figure that has remained consistent for many years. According to Nationwide data, first-time buyers currently confront home costs that are 5.9 times their annual earnings. This is an increase from 2.7 in 1983. The percentage in London is even greater, at 9.6, up from 3.7.
Increasing the tax burden
Liz Truss' catastrophic mini-Budget also pushed many young people farther out of reach of the property ladder, as mortgage rates skyrocketed. As a result, thousands of people have been forced to rent for extended periods of time, despite the fact that demand is already substantially over last year's levels in every region and country of the United Kingdom. Rents for new tenancies are at an all-time high, rising 16 percent in London in the year to October and 3.2 percent in the rest of the country, according to Rightmove data.
"The Conservative Party's base of voters is elderly homeowners who have few incentives to be compassionate to the young who want new homes built near them." This is crucial for the Conservatives. "There isn't much of a party left if they don't create homeowners," says Robert Colvile, director of the right-leaning think group CPS.
While he feels that the UK still has a lot to offer highly trained employees, Colvile is concerned that if things do not change, highly skilled young people will be enticed to seek abroad.
"In the long run, there is obviously a risk that the more difficult it becomes to afford a home, the higher your marginal tax rates become, the more expensive childcare becomes, and the more people vote with their feet." "I mean, people react to incentives," he explains.
In addition, parents in the United Kingdom have the third highest childcare costs relative to their income among developed countries. There is no chance for relief, as services are anticipated to be cut by a near double-digit percentage in real terms over the next five years.
"Every marginal pound spent by the government appears to go towards supporting the elderly." "The base of tax-paying younger workers who have to pay for it all is getting squeezed and squeezed," Colvile argues.
The measures unveiled by Chancellor Jeremy Hunt in the Autumn Statement will result in the UK having the largest tax burden since World War II.
According to Bloomberg, the marginal tax rate – the amount charged for every extra pound earned – is 42 percent for persons earning more than £50,270 and 62 percent for those making more than £100,000.
According to David Smith, 33, who works in financial services, having to pay more into the public coffers makes life in the UK less appealing. In 2018, he relocated to Hong Kong with his company. He intended to stay for two years, but it has already been four and a half, and he will have to return home shortly due to family obligations.
David earns £90,000 per year after bonuses. He would have to pay 40% tax in the United Kingdom. The highest rate in Hong Kong is 17 percent.
"It appears to me that if you work hard in the UK and earn a good salary, you are punished with extortionate taxes, rendering earnings of more than £50,000 a year meaningless." "I'd rather work fewer days per week and earn less than £50,000 in the UK," David adds.
He has been able to save £40,000 every year in Hong Kong. He can also receive his pension as a lump amount there. David will return to the United Kingdom with a £340,000 savings pool to put towards his first property.
"In the UK, the higher taxes you pay are extortionate." I grew up in the Blackpool area stocking shelves on minimum wage before moving up the salary scale. Because of the low taxes in Hong Kong, I can practically save £40,000 every year."
Unease is increasing.
Rising taxes, deteriorating living standards, and the inability to buy a home or start a family are all ammunition for the Labour Party, which is closer to regaining power than at any moment in the previous 12 years.
Keir Starmer has stated that he will campaign on "economic competence" in the next election and wants to lower taxes for working people.
When delivering her statement following the Autumn Statement, Shadow Chancellor Rachel Reeves seized every chance to criticise Jeremy Hunt's tax grab.
"The prospect of home ownership is becoming increasingly improbable." "And rents are skyrocketing," she added.
"This administration has presided over the most severe wage squeeze in centuries." "This was a Downing Street-created crisis, and working people are paying the price," she said.
On the Conservative backbenches, there is growing concern that the party is alienating young people, with numerous MPs speaking out against the triple lock and rigid planning laws.
However, significant progress will be required to persuade highly trained people who have already tasted life overseas to return.
Rachel, the doctor who fled to Australia, claims that the British system "got it completely wrong."
"I'm aware that older people are also struggling." I completely appreciate the necessity to enhance the living conditions of the elderly. However, in some cases, particularly in the NHS, those policies come at the expense of those who are just starting out in their careers," she explains.
"There are opportunities here because there is so much room for growth." You can see it everywhere; there is constant development and construction, and new roads are being paved. There is no room for expansion in the United Kingdom. There seemed to be no future for us in the United Kingdom."
Others may be quick to follow unless things change quickly.
UK Student Visa 2023: A Comprehensive Guide to Obtaining Your Visa