UK Student Visa 2023: A Comprehensive Guide to Obtaining Your Visa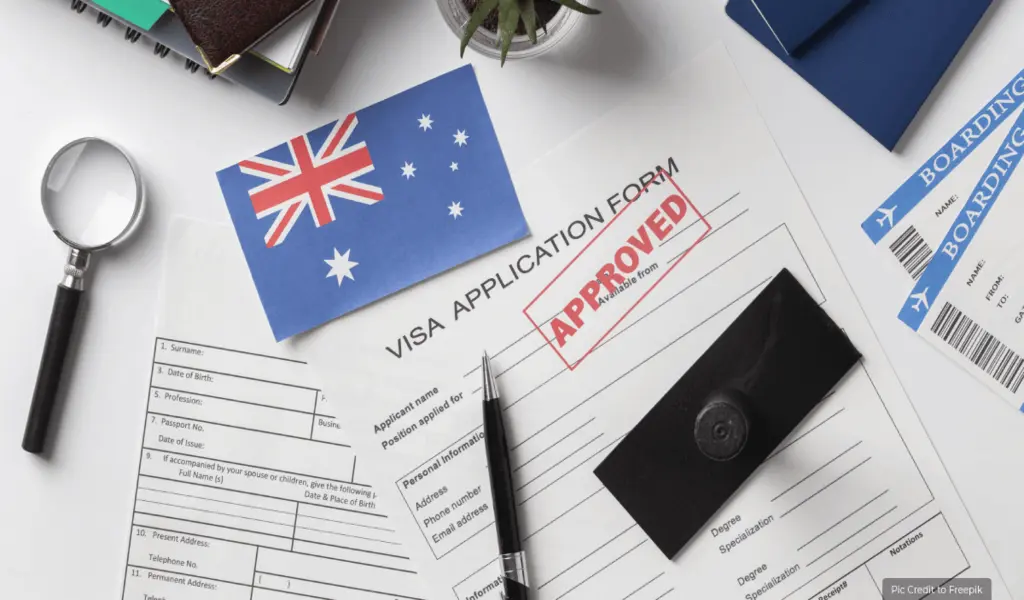 (CTN News) – Looking for a comprehensive guide to obtaining a UK student visa in 2023? Look no further! This article provides valuable information, FAQs, and expert advice to help you easily navigate the application process.
Introduction
Are you considering pursuing your higher education in the United Kingdom? Congratulations! The UK offers world-class universities and a vibrant academic environment.
However, before you embark on this exciting journey, you must familiarize yourself with the UK student visa requirements and application process. This comprehensive guide will walk you through everything you need to know about obtaining a UK student visa in 2023.
UK Student Visa 2023: What You Need to Know
Whether you're planning to pursue a degree, attend a language course, or participate in an exchange program, obtaining a UK student visa is crucial. Familiarize yourself with the following key points to ensure a smooth application process:
1. Visa Types and Requirements
Before you start your visa application, it's essential to understand the different types of student visas available and their specific requirements. The main types include:
Tier 4 (General) Student Visa: For students aged 16 and above pursuing a degree, full-time course, or a course lasting longer than six months.
Short-Term Study Visa: For short-term courses, including English language programs or non-degree courses lasting up to six months.
Ensure you meet the eligibility criteria and have the necessary supporting documents before applying.
2. Applying for a UK Student Visa
To apply for a UK student visa, follow these steps:
Fill out the online visa application form.
Pay the application fee.
Book an appointment at a visa application center.
Attend the appointment and submit your biometric information.
Provide the required supporting documents.
Wait for a decision on your visa application.
3. Financial Requirements
As part of the visa application process, you must demonstrate sufficient funds to cover your tuition fees and living expenses in the UK.
The specific financial requirements may vary depending on the duration and location of your course. Gather all the necessary financial documents, such as bank statements or sponsorship letters, to support your application.
4. English Language Proficiency
To study in the UK, you need to demonstrate your proficiency in the English language. Most universities and institutions require you to provide an English language test result, such as IELTS or TOEFL. Check with your chosen institution to confirm the accepted English language qualifications and the minimum score required.
5. Tuberculosis (TB) Testing
Students from certain countries must undergo a tuberculosis (TB) test as part of the visa application process. Ensure you check the UK government's official website to see if you must take the test and complete it before submitting your visa application.
UK Student Visa 2023: Comprehensive Guide
Have you been eagerly waiting for a comprehensive guide on the UK student visa for 2023? Look no further! This section will provide you with all the essential information you need to know to navigate the student visa application process successfully.
[Paragraph on the comprehensive guide…]
Frequently Asked Questions
1. What are the main requirements for a UK student visa?
You must meet several requirements to obtain a UK student visa, including demonstrating acceptance to a recognized educational institution, having sufficient funds, proving your English language proficiency, and providing valid identification documents. It is crucial to review the specific requirements for your chosen visa type.
2. Can I work while studying with a UK student visa?
Yes, you are generally allowed to work part-time during your studies with a UK student visa. However, there are certain restrictions on the number of hours you can work and the type of work you can do. Make sure to familiarize yourself with the specific guidelines and limitations set by the UK government.
3. Can I extend my UK student visa?
Yes, extending your UK student visa under certain circumstances is possible. If you plan to continue your studies or pursue a higher level of education in the UK, you may be eligible for a visa extension. Make sure to apply for an extension before your current visa expires and fulfill the requirements specified by the UK Visas and Immigration (UKVI).
4. Can I bring my dependents on a UK student visa?
In some cases, you may be able to bring your dependents, such as your spouse or children, with you to the UK on a student visa. However, this depends on your specific circumstances and your visa type. Ensure you review the rules and requirements for bringing dependents and plan accordingly.
5. How long does it take to process a UK student visa application?
The processing time for a UK student visa application can vary. Submitting your application well before your intended travel date is advisable to allow for sufficient processing time. Typically, the processing time ranges from a few weeks to several months, depending on various factors, including your location and the time of year.
6. What should I do if my UK student visa application is refused?
If your UK student visa application is refused, it can be disheartening. However, you have the option to appeal the decision or reapply. It is crucial to carefully review the reasons for the refusal and seek professional guidance, such as consulting an immigration lawyer, to understand your options and determine the best course of action.
Conclusion
Obtaining a UK student visa is an important step towards realizing your educational aspirations in the United Kingdom. By familiarizing yourself with the visa types, requirements, and application process outlined in this comprehensive guide, you are better equipped to navigate the application process smoothly.
Remember to gather all the necessary documents, meet the financial requirements, and allow ample time for processing. Should you have any doubts or questions, it is always recommended to seek expert advice from immigration professionals. Good luck with your UK student visa application, and we wish you success in your educational journey!