Eligibility for Spousal Maintenance in 2022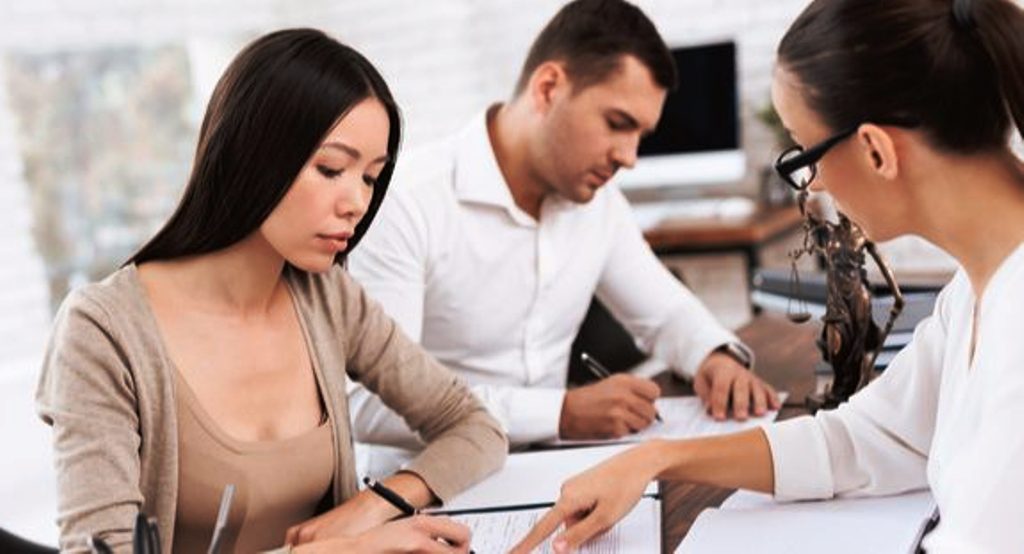 To be eligible for spousal maintenance, a person must demonstrate a need for financial support, and their spouse must have the ability to pay. The need for financial aid can rely on several factors.
A few examples are the length of the marriage, the standard of living during the wedding, and the spouse's current financial situation. The spouse's ability to pay can also depend on their income, assets, and financial obligations.
Eligibility requirements for spousal maintenance can vary depending on the jurisdiction. In general, however, maintenance is available to spouses who cannot financially support themselves and are either divorced or separated.
In some cases, spousal maintenance may also be open to spouses who are still married but who are facing financial hardship.
Because these things are not so straightforward and easy to achieve, it's better to visit a place like the Jensen Family Law office in Mesa. The family lawyers can give clarity on this situation.
Scenarios where one can be eligible for spousal maintenance
Let's explore a few situations where someone can qualify for this type of support.
Lack of financial strength along with the responsibility of the kid
Often, spousal maintenance clauses in a legal contract are pretty straightforward. A spouse is eligible for an amount of money or percentage of property if they don't make enough alone to cover their reasonable living expenses and have to take care of children.
However, there are times when a question can arise regarding the eligibility for spousal maintenance.
A couple of questions may be, "What if a husband makes enough to pay the bills, but he doesn't have any assets or retirement? Does he get an award like that?" Or maybe, "What if the wife doesn't work and needs an operation on her uterus? Is she eligible for an award as well?" The answer to these questions is yes.
Still, when it comes to the law and spousal support, you must consider all of the complexities that could arise in a real-life situation. There may be times when what would seem like a minor detail can lead to a much broader set of circumstances that could impact the outcome of your case.
Long-time marriage and no or lack of employment option
If you have been married for a long time and are too old to work, you may be due spousal maintenance. The long martial years and spouse's age can influence the case in favor of the one seeking spousal maintenance.
However, it is arguable whether an older husband or wife can apply for spousal maintenance if their marriage is short-lived. But a lawyer can resolve these things quickly because of their knowledge of the legal systems.
Contribution to other spouse's career and financial health
A spouse who sacrificed their career to support the other spouse's professional goals or otherwise contributes to that spouse's earning abilities during their marriage may qualify for spousal maintenance.
However, the length of any maintenance award can be proportionate to the benefit that the spouse will receive as a direct result of those earnings in their marriage and will continue to experience it in perpetuity after that.
To make things clear, let's assume you are a stay-at-home mother or father, and your spouse is earning big time. All the wealth you both gather during the duration of your marriage will get equally distributed among you as a part of maintenance.
The timeline of the spousal maintenance
In mediation, various factors will play a role in determining the length and amount of spousal maintenance. The judge may consider your lifestyle during marriage, how old or new your marital status is, and your employability status.
Decisions will also depend on whether a person can carry the other person's responsibility while exploring their financial resources. It would become another angle if you supported your wife or husband's education or career.
If the case involves divorce and there is a child involved, the ability of the person to cover future costs of their kid's educational needs will also matter. Things like health insurance, excess expenses, and others will also be a focus.
Remember, any matter involving legal settlement cannot be simple or easy to explore. The nuances of the case and their real-life meanings can change the entire scene. You may not be ready to face them.
However, if you have a trusted legal agency by your side, you know there is a robust support system to represent your needs with absolute clarity.
Even if you go for a settlement, you will realize that you didn't lose anything. You can amicably settle matters with your spouse, whether you are separated, separating, or staying in the same marriage.
Nevertheless, you would need legal counseling and the advice of experts. So don't hesitate to seek their help if you feel the need. They will be happy to assist! Only can they show you the right path and give your proper resolution.