Zerodha Explains Brokerage Charges, Trading Platforms, Benefits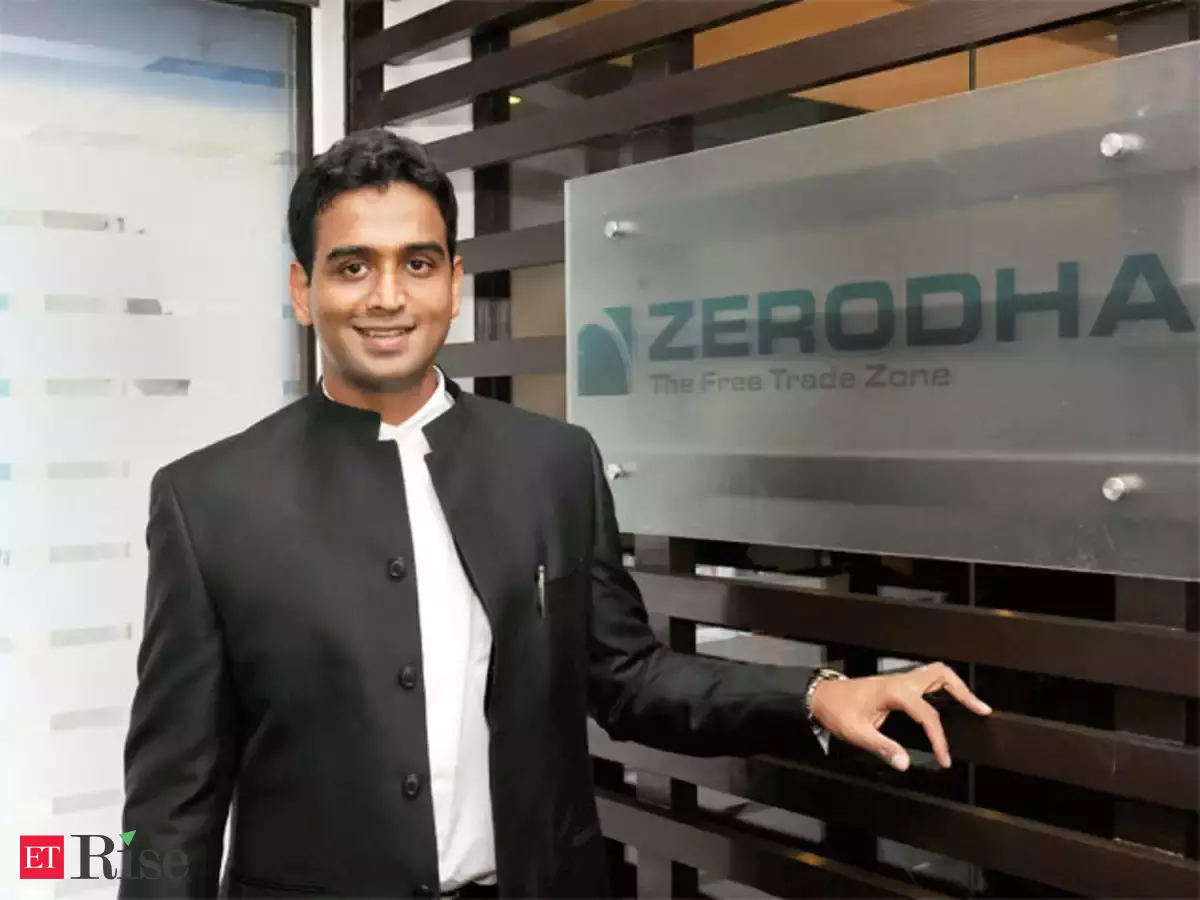 Zerodha is a leading stock broker and one of the first to launch a discount brokerage in 2010. One of the reasons that makes them famous and trustworthy among traders is that they provide multiple services and products for zero brokerage fees.
Despite the easygoing trading terms, they are a profitable company, earning a profit of over Rs.100 Cr., as per their financial statements. So, without further ado, let's jump into exploring more about the stockbroking house.
Here is a short Zerodha Review, where you can check all the important details of this discount broker.
Zerodha Overview
Zerodha provides a 3-in-1 Demat account that can also be used as a trading account and stands as the No. 1 discount broker in the country, in terms of customer base, trading volume, and overall financial growth.
On approx., it has 10 lakh clients with a daily turnover of around Rs.12,000 Cr. in just equities. In Commodity, the turnover goes to Rs.1,000 Cr daily. And the organisation earns an annual revenue of over $100 million.
The organisation allows trading in commodities, currency, equity, derivatives, IPO, Mutual Funds and Government Securities. The trading services are provided in association with IDFC Bank.
Zerodha is one of the Best stock broker in India & they provide all types of products & services.
Types of Demat Accounts
Offline account: There are various accounts for trading in equity and commodities here. Equity charges Rs. 400, but equity and commodity together charge Rs. 600.
Online Account: To trade using your online account you must pay a fee of Rs. 200 for trading in equity, and a fee of Rs. 300.
Partnership, LLP, HUF, or corporates: This account is offline-based. Depending on the instruments traded, there are different fees. The fee for equity trading is Rs. 500, while the fee for equity and commodity trading is Rs. 800.
NRI Accounts: The charges for this account, are Rs. 500 for equity and zero for commodity.
Brokerage Charges
The brokerage fees and other additional fees are mentioned below:
| Brokerage Charges & Fees | Zerodha |
| --- | --- |
| Equity Delivery | Rs 0 (Free) |
| Equity Intraday | Flat Rs 20 or 0.03% (whichever is lower) per executed order |
| Equity Futures | Flat Rs 20 or 0.03% (whichever is lower) per executed order |
| Equity Options | Flat Rs 20 per executed order (on Turnover) |
| Currency Futures | Flat Rs 20 or 0.03% (whichever is lower) per executed order |
| Currency Options | Flat Rs 20 or 0.03% (whichever is lower) per executed order |
| Commodity | Flat Rs 20 or 0.03% (whichever is lower) per executed order |
| Demat AMC Charges | Rs.300 per Annum |
| Trading AMC Charges | Free |
| Margin Money | 75% Margin |
For most of the trading in a different financial instrument, the fees are flat at Rs. 20 or 0.03% (whichever is lower) on each trading order, irrespective of the total volume. For equity delivery, no brokerage is charged.
The annual maintenance charges for the Demat account are Rs.300 and zero for the trading account maintenance.
Trading Platforms
The trading tools of Zerodha are listed below:
Zerodha Kite
Zerodha kite is the digital front of the organisation. It has two formats- the application and the web OS.
Zerodha Kite Mobile Application
The mobile application is developed for Zerodha clients who want to have a user-friendly app on their phone to trade from anywhere at any point in time.
Zerodha Kite Web Trading Platform
The web version of the software is known to be one of the most powerful trading apps. This in-house built platform supports astonishingly multiple features proving a reliable trading experience.
Zerodha Varsity
Zerodha Varsity is the educational content side of the brokerage house. Any new trader can visit the website or download the application to gain more knowledge each day about understanding the financial market to become more independent.
Benefits
The benefits of trading with Zerodha are as follows:
The trading fees for Zerodha are very low, and they charge nothing for equity trading.
There is no obligation to hold a specific amount with the firm. After opening the trading account with Zerodha, the trader does not need to always have a specific amount as a balance in their accounts.
It provides an up-to-date news feed on the state of the financial markets, banks, funds, and stocks on a real-time basis.
The money withdrawal and depositing procedure is quite straightforward and does not require any additional convenience charges.
The money deposit can be done using any UPI platform. Even you can easily transfer funds using multiple payment options.
There is also a free calculator available with the brokerage house. You can use it on their website or in their applications.
Offers
Additional offers available under the application:
IPOs: To bring freshness to its clients, Zerodha allows IPO investment.
Z-connect blog: It is the platform where the clients can read multiple blogs related to investment and trading activities.
Bulletin: The bulletin delivers important circulars and notices that are of public importance. This dedicated segment ensures that all clients are aware of all new developments.
Pulse News: It is a news portal providing all the necessary news about the current happening in the financial markets.
Conclusion
The fact that Zerodha Securities places such a high priority on customer education, brokerage plans, and trading services makes it one of the best discount brokers in India. All the above-mentioned characteristics exemplify that the Zerodha is reliable and an appropriate choice for beginners.