6 Methods for Applying for a Loan Against Gold Online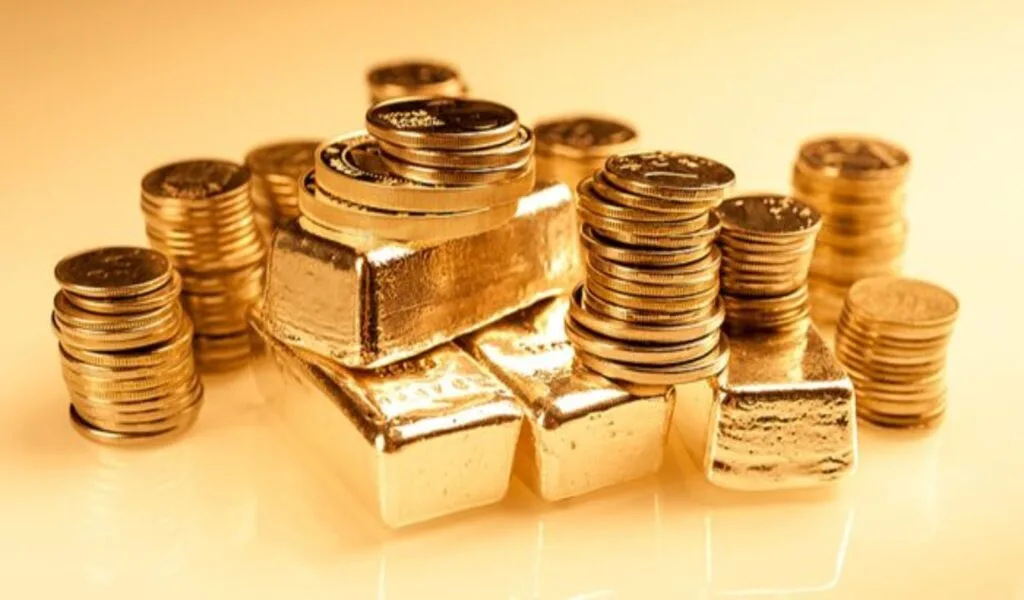 Indians and their close affinity to gold is nothing new that has been there for centuries. The precious metal is not only viewed as a good and stable long-term asset but is also considered to be auspicious. It is for these reasons that the demand for gold in India has always been high.
One of the many advantages of having gold in your portfolio is that it can be pledged to avail a loan during times of need. There are plenty of traditional banking institutions and Non-Banking Financial Companies (NBFCs) in India that currently offer a loan against gold. Some of them even allow you to avail a gold loan online from the comfort of your own home.
6 Things to Keep in Mind When Applying for a Loan Against Gold Online
Before you pledge your gold to get a loan, there are a few things that you need to take into account.
Eligibility Criteria
Since the loan is secured by the gold you pledge as collateral, the eligibility criteria for a gold loan tend to be very relaxed compared to other credit facilities. For instance, there's usually no minimum income level or credit score that you need to meet to avail a loan against gold.
That said, the criteria may vary from one loan provider to another. Therefore, always make sure to check if you satisfy the eligibility criteria specified by the provider before applying. This way, you can reduce the chances of your loan application getting rejected.
Documents for Gold Loan
Lenders require you to submit a list of documents to the provider as part of the application process. Therefore, it is always a good idea to check the list of documents to be submitted before initiating the loan process.
Also, it is advisable to have all the documents for the gold loan handy when applying since it can not only make the whole process seamless but also allows you to complete the process much quicker.
Loan Offer Comparison
The interest rate on loans against gold varies from one lending institution to another. Similarly, the terms and conditions of the loan may also be different. That's why it is important to check multiple loan offers from different lending institutions. This will allow you to pick the loan provider that offers competitive rates and the most favourable terms and conditions.
Valuation of Gold
Since the amount of loan you're eligible for is based on the value of the gold, loan providers will test the precious metal for purity and weight to ascertain its value. The higher the purity and weight, the greater the amount of loan that you're eligible for.
For instance, say you have a 24-karat gold bar that you wish to pledge to get a loan. The bar weighs roughly around 20 grams. The lender is willing to offer a loan of up to 90% of the value of the gold. And the current per-gram price of gold is about ₹4,870. This would put the value of your gold at about ₹97,400. And the amount of loan that you would be eligible to take out would be ₹87,660.
That said, here's something that you need to know. If you're pledging gold ornaments that contain precious or semi-precious stones, you should know that their weight is often not considered when determining the value of gold.
Processing Fees
Generally, most lending institutions levy a charge known as the processing fee when applying for a gold loan. It is usually expressed as a percentage of the total loan amount, say around 1 to 2%. Only upon payment of this fee lenders will begin to process your gold loan application. Therefore, as a borrower, you should always consider the processing fee applicable to your loan before proceeding to apply. Consider opting for a lender who charges low or no processing fees since it would help keep your costs in check.
Repayment Options
When you opt for a loan against gold, you get the freedom to choose between multiple repayment options. For instance, you could choose to repay the loan via regular EMIs or opt for bullet repayments. A bullet repayment is when you pay either the entire principal or the principal including interest as a lump sum amount at the end of the chosen tenure. However, not all lenders offer these many payment options. So, if you want the freedom to choose, consider opting for a lender who offers these modes of payment.
Conclusion
Availing a loan against gold is a great way to meet your emergency financial requirements. Since it is secured, you get to enjoy lower interest rates compared to unsecured credit facilities. And thanks to the option to apply for a gold loan online, getting one is no longer a time-consuming affair. That said, once you've availed the loan, remember to make timely repayments. Missing an EMI can not only lead to additional costs in the form of penalties but can also negatively impact your credit score.