How To Generate Demand Generation Successfully?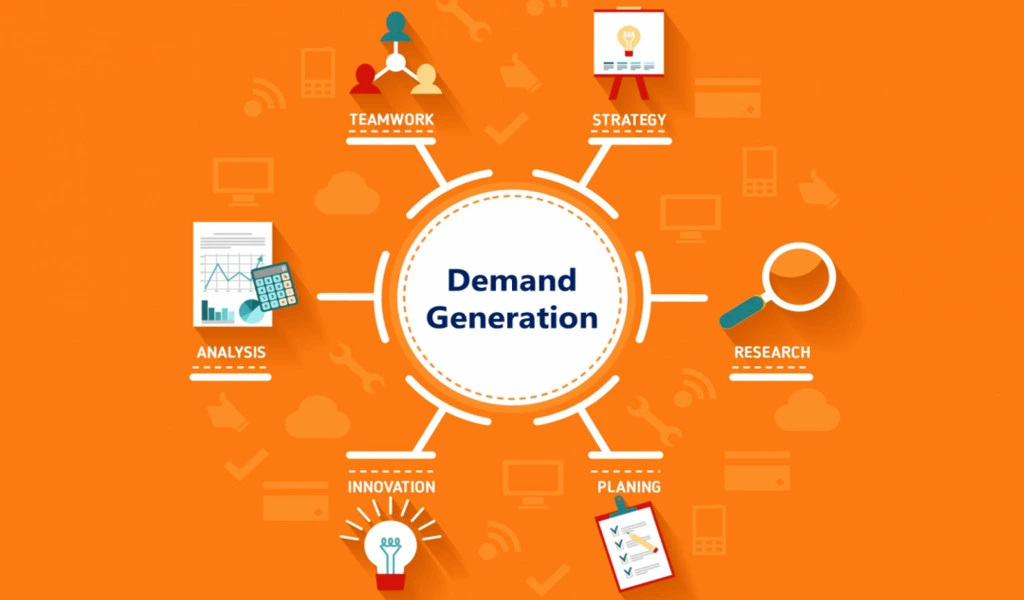 How To Generate Demand Generation Successfully? – If you want to generate demand for a product or service, the most important thing is to make sure that people are aware of what it is, who it is aimed at, what advantages and benefits it can bring, and how long it can supply them, and so on.
As soon as we make this information available to the general public, our ideal customer, or buyer persona, we will be able to start generating demand Generation for our product or service.
In this article, we have shared some essential tips for demand generation strategy consultants to help boost the success rate of a product or service.
Emphasize scarcity
Marketers can establish a sense of urgency and use scarcity by taking measures such as offering discounts for a limited time only, limiting the number available, or running one-time specials.
In addition, marketing things that are ''out of stock'' can be an efficient way to generate a sense of scarcity around a product or service and customers that it is a popular item that they should consider purchasing before it is gone forever.
Buyer persona
When it comes to running a successful demand generation campaign, having accurate consumer profiles makes a major difference. Each buyer persona that is built ought to include information ranging from areas of discomfort to behaviors associated with decision-making.
When discussing sales to other businesses, buyer personas are more generally known as ideal customer profiles. They have a tremendous impact on all aspects of the customer journey and the buyer journey respectively.
Content creation
It is necessary for the content to be detailed and persuasive in order to generate demand for a given product or service. When developing content, business professionals need to give careful consideration to the pain points experienced by buyers.
In most cases, a successful content strategy will incorporate a number of different marketing strategies such as:
Email marketing
Blog posts
Social media Marketing
Account-based marketing, known as inbound marketing
It is important for marketing strategies such as blog postings and email marketing programs, to work toward the goal of establishing trust with prospective customers while also preserving trust with existing customers. The content that is produced should also be data-driven and should include case studies wherever they are relevant.
Communication channels
Marketers have their pick of a diverse array of communication platforms thanks to the availability of multiple options. Some potential customers may rather acquire knowledge through blog postings or social media platforms, but others would rather engage in a more hands-on learning experience, such as attending a live product demonstration.
It is important for marketing teams to determine, in conjunction with their buyer personas, which channels their target audience engages with the majority of the time.
When developing content, it is essential to keep in mind that the content should never be harmful to the audience that it is intended for. This will prevent the content from driving potential customers away from the interaction.
Conversion pathways
Every successful demand generation strategy needs to keep the buyer's journey and customer journey at the forefront of their thinking at all times. The most successful demand generation efforts are continuously on the lookout for new possibilities to engage with the people they are trying to reach in a way that is both genuine and relevant.
It is possible to employ marketing automation to lessen the amount of work that has to be done by the sales team as well as by marketing specialists. An excellent strategy to sign up, for instance, maybe to send a pre-programmed and automated email to a lead who is now in the marketing funnel.
However, industry experts caution that marketing automation might be counterproductive if it is not implemented properly. It is absolutely necessary, in order to achieve the most successful demand Generation creation possible and to locate a happy medium between personalization and automation.
The Bottom Line
As the phrases of the terminology suggest, the primary objective of this idea is to increase either the knowledge of or the demand Generation for your product or service.
This entails cultivating people's trust in your brand, boosting your reputation, and, in essence, encouraging them to engage in commercial transactions with your company.
Consider the concept of content marketing, which includes blogging, email marketing, downloadable stuff, and other similar practices.
In spite of the fact that all of these components assist to position you as a leader or as someone with a valid perspective, and despite the fact that they develop, and generate interest in your brand, the general public should not be required to initiate contact with you at this level.
Because of this, if you don't have a content strategy, you run the danger of slipping behind other marketers in your industry. Keep this in mind when trying to demand generation for your products or services, as it is quite important.
Related CTN News:
Why is Summer the Best Time to Order Cosmetic Packaging Supplies?
Inflation in Thailand Reaches 5.9% a 24 Year High
7 Reasons Why Reading While Traveling for Work Is a Must