Start Your Morning Feeling More Focused And Refreshed With CBD Oil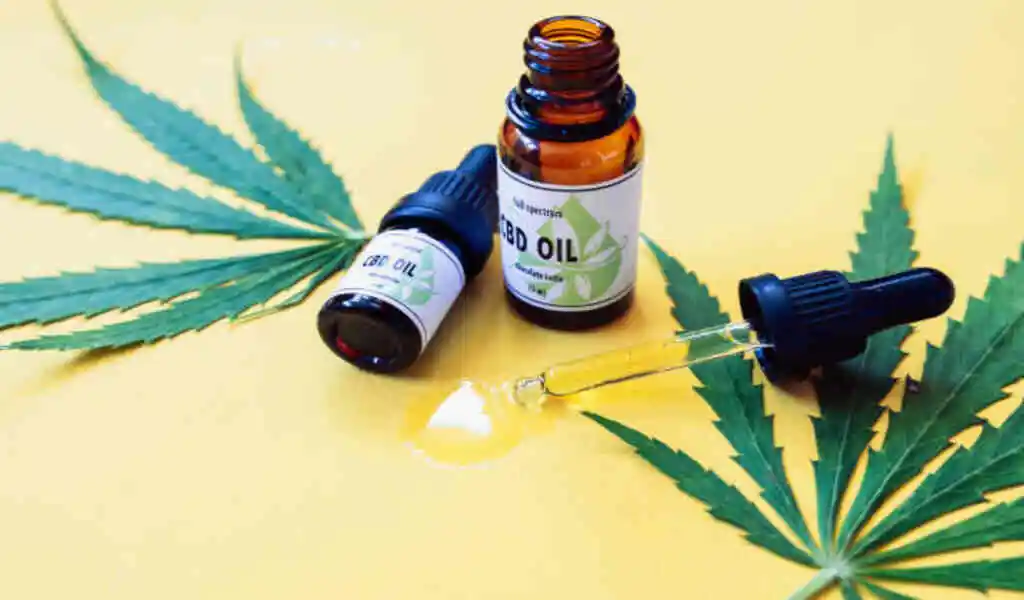 What is CBD?
Cannabidiol is a widely utilized natural treatment for a variety of diseases. CBD (cannabidiol) is one of over 100 chemical components termed cannabinoids identified in the cannabis plant, Cannabis sativa.
CBD is an enticing choice for people seeking pain and symptom treatment without the mind-altering effects of cannabis or the additional adverse effects associated with some pharmaceutical medicines.
CBD oil is created by extracting CBD from cannabis plants and diluting it with a carrier oil such as coconut or hemp seed oil. CBD is available in various goods, including dietary supplements, bath soaks, beverages, and snacks.
CBD Legal and Safety Considerations:
CBD is allowed in all 50 states with varying degrees of restrictions, and while the federal government still considers CBD to be in the same class as marijuana, it is rarely enforced. Because CBD is still unregulated, it's challenging to know what you're getting (whether it's a tincture—commonly referred to as CBD oil, which is typically coupled with a carrier oil like coconut oil—topical treatments like creams and balms, sprays, or capsules) because of the increased interest.
It's also worth noting that different people react to CBD differently. According to the National Institute of Medicine, adverse effects exist while most people can handle CBD. Dry mouth, sleepiness, and decreased appetite are just a few examples.
CBD oil is gaining popularity in the health and wellness sector, with some scientific research suggesting that it can help with chronic pain and anxiety symptoms.
Here's everything you need to know about CBD for energy and concentration.
At work, you become more focused.
Being extremely busy at work can make you less productive. You can constantly be distracted by email and the people around you, so getting your job done becomes difficult. CBD oil makes it easier for you to put your blinders on, block out all distractions (mainly social distractions), and focus on one task at a time. It almost feels like a newfound sense of clarity and calm that enables me to focus.
CBD relieves anxiety and stress
Anxiety issues can make you tired and make it difficult to concentrate. CBD helps with the symptoms of post-traumatic stress disorder (PTSD). It may also aid with social anxiety disorders. CBD assists if PTSD symptoms, social anxiety, or both cause you to lose focus and feel tired.
CBD reduces sleeping problems.
Sleep is another example. If you're having trouble sleeping, you can wake up weary and unable to concentrate the next day. CBD oil aids in the treatment of certain sleep disorders. Count on a reliable source to assist you in getting a good night's sleep. This can help you feel more energized and concentrated.
CBD reduces pain.
Since 2900 B.C., cannabis has been used to alleviate pain. CBD oil is responsible for its pain-relieving properties.
The endocannabinoid system is specialized in the human body that regulates a range of processes, including sleep, hunger, pain sensation, and immune system response.
CBD helps with chronic pain relief by influencing endocannabinoid receptor function, decreasing inflammation, and interacting with neurotransmitters. I took a 150-mg dose, or a 600-mg amount of CBD had little to no effect.
CBD helps with cancer-related symptoms.
CBD helps to alleviate some cancer-related symptoms and side effects, including nausea, vomiting, and pain. Persons suffering from cancer-related pain and who have not found relief from pain medicine should consider CBD oil. Those who receive an extract of CBD oil see a considerable reduction in discomfort.
CBD has the potential to be neuroprotective.
CBD's potential to affect the endocannabinoid system and other brain signaling systems helps people with neurological illnesses. Treating neurological diseases like epilepsy and M.S. is one of the most uses for CBD. Several studies have shown encouraging outcomes, although research in this area is still relatively new.
CBD is beneficial to heart health.
Many hearts and circulatory system benefits have been related to CBD, including the capacity to decrease high blood pressure. High blood pressure has been linked to an increased risk of various illnesses, including stroke, heart attack, and metabolic syndrome. CBD helps you if you have high blood pressure.
My Own CBD Experience.
The mild effects of CBD oil have piqued my interest enough to keep taking the oil and maybe increase the dosage to the suggested two full droppers of the 30mL bottle each day. Knowing that it's an all-natural product gives me peace of mind. Something that makes me feel less stressed, less scattered, and more focused while being safe, legal, and not requiring a prescription makes me like the product.
Are you interested in learning more about CBD oil? Go here and find some of my favorite products to get you started.
The following are how I chose the best CBD energy and concentration products.
I chose a variety of CBD products for this post that may be able to aid you with sleep troubles, pain, and anxiety, all of which can make it challenging to feel motivated and focused.
I chose CBD products based on safety, quality, and transparency criteria that I believe are reliable. This article's products include:
It is produced by a company that can prove third-party testing by an ISO 17025-certified lab.
It is produced by a company that reveals the hemp's origin.
According to the certificate of analysis, it contains no more than 0.3 percent THC (COA).
According to the COA, it passes pesticide, heavy metal, and mold tests.
I also considered:
Certifications and manufacturing methods of the company.
Product effectiveness.
Ingredients in general.
User trust and brand reputation indicators, such as:
Customer feedback.
Whether the corporation has received a warning letter from the Food and Drug Administration (FDA).
Whether or not the firm makes any unsubstantiated health claims.
How to Select CBD Oil.
While shopping for CBD products can be daunting, reading the label before purchasing is critical. This reading will assist you in determining whether you are buying high-quality CBD. Because the FDA does not evaluate CBD products for quality, there are numerous low-quality CBD products.
People Aslo Read:
Uncaged Male Enhancement (Latest Alert 2022: Don't Buy Until Reading Review)
Informative Guide to the Sports Massage Therapy
Would You Like To Know Everything About Phentermine Pills?
Top Sites to Find Online Pet Health and Veterinary Information