Move Over Sriracha Old Bay Hot Sauce Sells Out an Hour After Launch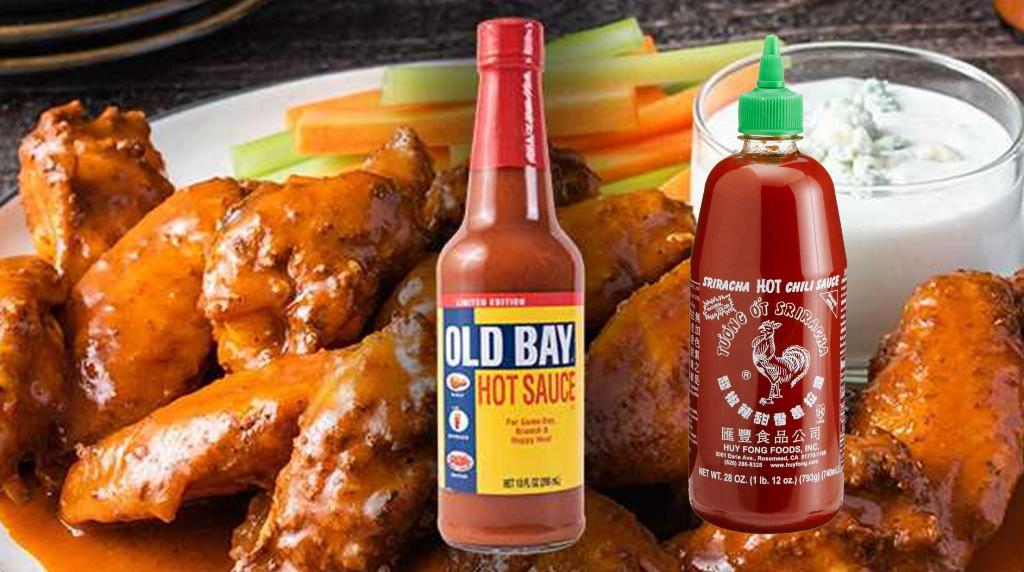 There is no hotter sauce in the world these days than Sriracha the delicious, spicy hot sauce that can be found in kitchens all over the world. Its featured in thousands of recipes and is even available as a key chain.
At a time when the West is going crazy over the hotness of chillies. Sriracha has become the hot sauce of choice for Western foodies who brag about how much chilli they can endure.
However there is a new player in town, Old Bay Hot Sauce seasoning. Its taking on a new form ahead of the Super Bowl, and it sold out the day it launched. Old Bay set off a frenzy Wednesday with the release of a new product infused with its signature flavor.
Old Bay Hot Sauce sold out within an hour after it was launched around 11:15 a.m. on the company's website. The company promised to restock soon. Customers who were able to secure some of the sauce began reselling it on eBay almost immediately, charging anywhere between $50 to $200.
The Old Bay website also crashed shortly after the hot sauce's launch — likely from all the traffic.
Old Bay Hot Sauce for Superbowl Sunday
McCormick & Co. said in an announcement that the new hot sauce is "tangy with a kick of heat, and that distinctive Chesapeake flavor." "Your [love] for all things OLD BAY may have broken the internet," the spice brand tweeted Wednesday. "Thanks for always being ready to try something new. SOLD OUT, but RESTOCKING. Please stay tuned!"
The brand said the liquid version of its spice blend is poised to "warm-up comfort foods, like chilis, soups and stews."
It also said people can add a splash to chicken wings, nachos and dips ahead of the Super Bowl on Sunday. Where the San Francisco 49ers will take on the Kansas City Chiefs.
"A dash also adds just the right spice to Bloody Marys and other cocktails," according to McCormick's website, where the product was sold for $3.49.
Since Old Bay hot sauce release was announced on a social media, the tweet has been retweeted over 1,800 times. It also received more than 5,400 likes. Many replied to the tweet saying they can't wait to try it on a Popeye's chicken sandwich. While others said the company better reconsider it being a limited edition and make it a permanent product.
"Old Bay Seasoning and hot sauce go together like… well, Old Bay and everything," said Jill Pratt from Old Bay.
"Your love for all things Old Bay may have broken the internet," the company tweeted. "Thanks for always being ready to try something new. Sold out, but restocking."
It's unclear how long the sauce will be available, as the company is calling it a "limited edition."
 Sauce Sells Out in Less than one hour in USA