Which Are the Best Bitcoin ETFs?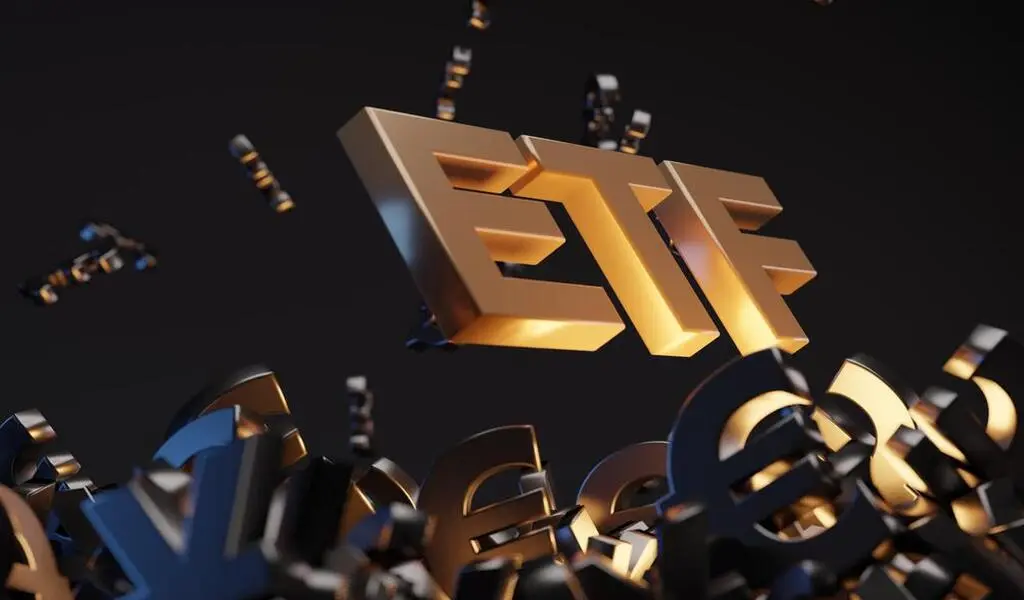 Bitcoin ETFs: Exchange-traded funds (ETFs) are a popular investment option due to their ability to be bought and sold like stocks.
These types of funds track the performance of an index, sector or variety of securities such as stocks, bonds, and commodities – providing powerful portfolio diversification that has the potential for solid returns over time.
There's an ETF suited for virtually any financial goal imaginable; so whether you're looking to build wealth or reach other objectives, there's likely one out there waiting for your consideration.
The blockchain technology is outstandingly significant in the intricacy of Bitcoin, as it is the decentralized ledger that records and verifies all transactions on the network, providing a secure and transparent way of exchanging value without the need for intermediaries.
As Bitcoin will continue to grow in acceptance, the amount of Bitcoin ETFs has additionally increased. As crypto is still in its infancy, there are high chances of new investors losing their money.
In the paragraphs below, we'll be exploring some of the top ETFs available for crypto enthusiasts in 2023.
ProShares Short Bitcoin ETF (BITI)
The ProShares Short Bitcoin ETF is a cash investment instrument which enables buyers to short sell BTC at a loss, whenever the cost of Bitcoin drops dramatically.
Short selling is betting against a particular asset, and so forth, you might profit in case the Bitcoin price went down instead of up.
Also, this means that investors have no limit on how much money they can lose because the selling price of Bitcoin goes up to zero, while the currency can never go below zero.
Valkyrie Bitcoin Strategy ETF (BTF)
Valkyrie Bitcoin Strategy ETF is an actively managed ETF which was created in 2021. It is traded on the Nasdaq and also, in contrast to many Bitcoin-linked ETFs, doesn't invest straight in Bitcoin.
Rather, BTF seeks to put a lot of its total assets into Bitcoin futures to monitor the valuation of Bitcoin futures trading on the Chicago Mercantile Exchange (CME). Anything BTF can't deploy into Bitcoin futures contracts, it places into U.S. treasury bills.
Amplify Transformational Data Sharing ETF (BLOK)
The Amplify ETF is a blockchain-based ETF offered by Amplify Investments and also monitors the functionality of many stocks which concentrate on blockchain technology.
The fund is composed of 70% of businesses having direct involvement with the blockchain while the other 30% are composed of companies with indirect contact with the technology, as stated by Amplify.
The fund's annual active management charge is 0.71%, which is a little less compared to the charge to purchase BITO.
BLOK's closeness to the functionality of cryptocurrencies also is attractive to investors, despite the less expensive price.
MicroStrategy, Inc., which is part of the Bitcoin mining sector, has witnessed its share prices increase as well as fall together with the instability of the Bitcoin sector.
Bitwise Crypto Industry Innovators ETF
Bitwise Crypto Industry Innovators ETF can be a passively handled Crypto ETF published by Exchange Traded since, LLC, and Concepts May 2021 managed by SEI Investments Global Funds Services.
It monitors the outcomes of Bitwise Index Services' Crypto Innovators thirty Index. It presently has just a holding of approximately twenty-seven equities, composed of companies interested in the creation as well as utilization of blockchain technology.
Fund holdings are split into two tiers, with the very first one made up of stocks deemed to be' Crypto Innovators' and also the next, those that are regarded as large-cap equities with substantial investments in the crypto area.
In this latter tier, the businesses have to get a minimum of one of the business models determined by the blockchain.
The very first category continues to be assigned approximately twenty areas with market cap weighted allocations, even though the others fill up the other openings equally. The allocation is changed each quarter using the recommendations from an index selection panel.
Related CTN News:
Is Bitcoin A Good Investment? Benefits And Risks Of Investing In Bitcoin
Cryptocurrency Scams: How To Spot Them And Protect Your Money?
How To Buy Bitcoin On eToro: Tips And Risks Of Using This Platform.