Former Police Chief and 5 Officers Sentenced to Death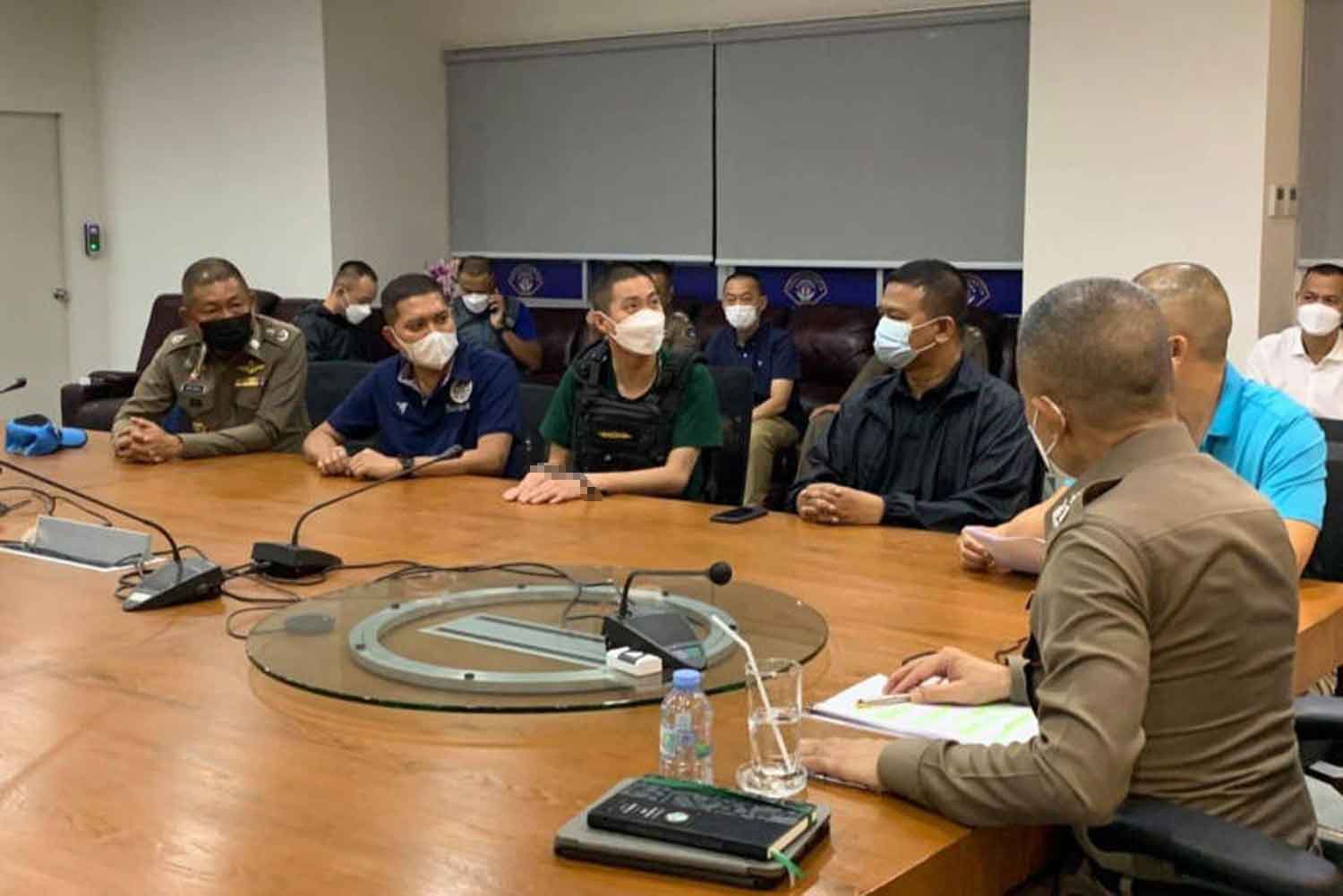 A former police chief and 5 other police officers have been sentenced to life imprisonment for torturing a drug suspect to death by placing a plastic bag over his head.
The Central Criminal Court for Corruption and Misconduct initially gave them the death penalty, however, their sentences were commuted to life because they confessed to their crimes.
Former Pol Col Thitisan Utthanaphon, 39, who was chief of Nakhon Sawan police station at the time, and five of his subordinates were sentenced. Thitisan was also known as "Jo Ferrari" due to his collection of luxury cars.
They detained drug suspect Jeerapong Thanapat, 24, between Aug 4-6, 2021, for questioning at Nakhon Sawan station.
During questioning, the suspect's head was covered with plastic bags, resulting in his death. Although surveillance cameras at the scene were removed afterward, a video clip of the questioning was leaked.
In their arraignment, the defendants were accused of malfeasance, coercion, and lethal torture.
Former Pol Col Thitisan denied allegations he and his team were trying to extort money from the suspect, saying they were merely trying to get information from him after finding pictures of drugs on his mobile phone.
Videoconferencing was used as a Covid-19 control measure to deliver the court's decision to the defendants at Klong Prem Central Prison. Both parents of the victim were present.
The defendants were found guilty as charged by the court.
The five other defendants denied all charges against Thitisan, including the charge of fatal torture.
Pol Sen Sgt Maj Supakorn Nimchuen, a seventh defendant, was sentenced to five years and four months in prison for malfeasance and coercion. He had previously denied the charges.
The sentence was reduced from eight years because he confessed to some actions in the case, attempted to resuscitate the suspect, and provided financial assistance to the victim's family.
Thaisan was also in the news when reporters discovered 13 luxury cars in his 60-million-baht 5-rai mansion in Bangkok, worth more than 100 million baht.
According to the Customs Department, Thitisan confiscated 368 illegal vehicles, including high-end cars, as part of his job from 2011 to 2017. Thitisan was eligible for rewards for seizing the vehicles, the department confirmed.
Three hundred and sixty-three of the cars were sold at auction, fetching nearly one billion baht.
A total of 30% of the proceeds went to the people who provided information to the authorities, and 25% went to the arresting officers, including police officers and customs officials.