Wedding Reception in Thailand Turns Deadly, 2 Killed in Gun Fight
Two men have been shot and killed and two women injured after a gunfight broke out at a hotel car park in southern Thailand after attending a wedding reception. The deadly shooting occurred in the car park of Bunjongburi Hotel in southern Thailand's Surat Thani province.
Police, forensic officers, and rescue workers went to the location and discovered two men's dead. One of the victims Mr. Panuphong Suwannasin, 35, was a popular amulet exert, he had been shot in the head, the body, and the legs. A firearm was discovered next to his left hand.
The second victim was Mr. Wirat "Jane Thonglor" Sudphakdee, owner of Thonglor, a prominent pub. His body was discovered around two meters away from Mr. Panuphong. He was shot in the head, the body, the hip, and the right leg.
Police forensic investigators discovered 15 expended rounds over the area. The gunfight also resulted in the injury of two women. Police said they were transported to a local hospital by rescue workers.
According to police, the four victims were enjoying a wedding reception in a facility behind the hotel. Panuphong and Wirat were once buddies before being embroiled in a two-year fight. After the ceremony, the two men went to the parking lot and talked for a while before the shooting began.
According to a source, Panuphong and Kansiri were arrested on narcotics accusations by the Crime Suppression Division on May 15, 2021, in Bangkok. The pair were later imprisoned.
Mr. Panuphong maintained an amulet trade online after serving his prison sentence, with over 100,000 followers on his Facebook profile.
Gun Violence in Thailand
Gun violence in Thailand has been a significant issue for many years. Thailand has one of the highest rates of gun-related deaths in the world, with an estimated 10,000 gun-related deaths each year. The country also has a high number of illegal firearms, which are often used in violent crimes.
One of the main causes of gun violence in Thailand is the presence of organized crime groups, who are heavily involved in the trafficking of drugs and firearms. The country's porous borders make it easy for criminal networks to smuggle weapons and drugs into the country, which then fuels violence and crime.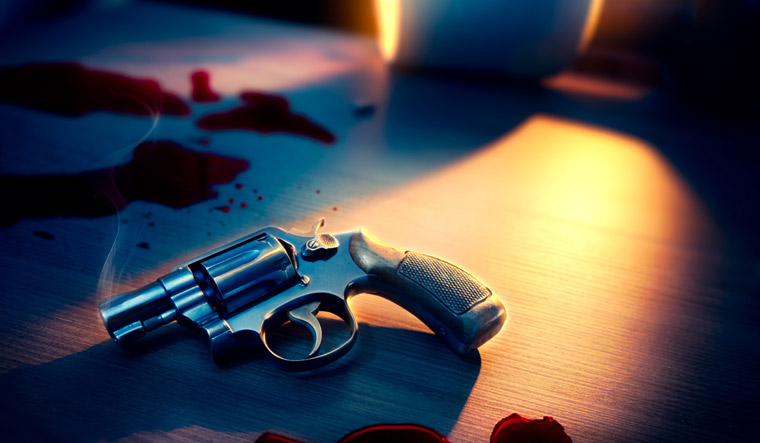 Additionally, political instability in the country has led to an increase in gun violence. Thailand has experienced several political coups over the years, and political conflicts have often turned violent. The use of firearms in these conflicts has resulted in many deaths and injuries.
The Thai government has taken steps to address the issue of gun violence, including introducing stricter gun control laws and cracking down on illegal firearms. However, the problem persists, and more needs to be done to reduce the number of gun-related deaths and injuries in the country.
However, it's important to note that despite the violence in the southern provinces, Thailand is generally a safe country for tourists and visitors. The majority of gun violence is isolated to specific areas and is not typically targeted at foreigners.
Regardless, visitors to Thailand should exercise caution and avoid any areas known for violence or unrest. It's also a good idea to stay informed of any travel advisories or warnings issued by your home country's government before traveling to Thailand.