Chiang Rai's Singha Park to Expand Tea Production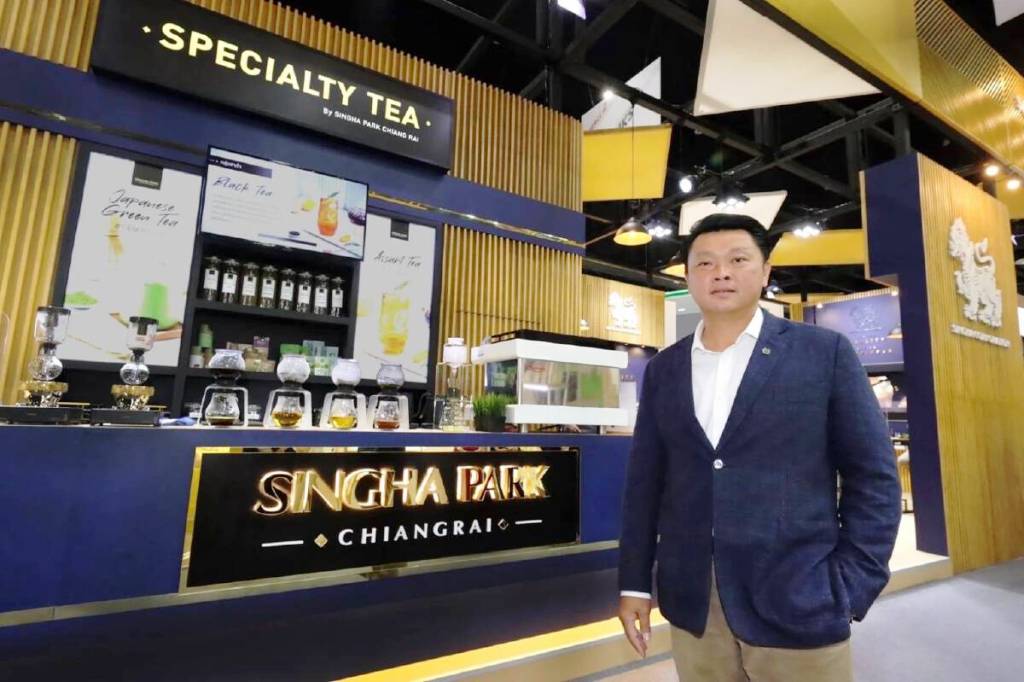 The Managing Director of Singha Park Chiang Rai, Mr. Pongrat Luangthamrongcharoen, has announced the company will expand its tea production facilities in Nan and provide farmers with tea production knowledge.
A new tea factory will be built with a research and development team to develop novel tea varieties, such as Assam tea and oolong tea.
Currently, Singha Park excels in the growing of genuine Japanese tea with production through Maruzen Foods (Thailand) Co., Ltd. with a joint investment in a tea factory with Maruzen Tea Japan, Japan's leading tea manufacturer.
The factory is the first tea-making plant outside of Japan and aims to raise the tea-making industry to new heights with Japanese quality standards.
According to Mr. Pongrat, there is an increasing need in the Japanese tea market, a result of market expansions in the food and beverage industry. Especially the tremendous increase in the global bubble tea market in the past three years.
Singha Park Teas in High Demand
As a result of the COVID-19 pandemic and increased demand, Thailand has become more dependent on tea due to a higher import tax on imported tea.
Consequently, food and beverage providers have turned to homegrown tea, driving Singha Park Chiang Rai's teas' demand and opening up new opportunities for consumers.
According to Sigha Park's plan, the company will increase manufacturing power and build a new factory in Nan province with contract farming to grow tea and research the unique Assam tea into various forms by experts with more than 30 years of experience.
With different form factors tailored by a professional team, Singha Park Chiang Rai will be able to drive differentiation and uniqueness for B2B customers in the food, beverage, bakery, and more segments, as well as B2C consumers in the expanding market.
Teaching Farmers about Tea
Farmers will be provided with the knowledge to increase the quality of their tea and support sustainable income by buying their tea from farmers in Nan.
As a result of the right plantation methods, the forest will be preserved and the balance of nature with the community will be maintained. This is a practice and business policy held by the Boon Rawd Brewery Co., Ltd.
Furthermore, the company strives to provide the best products and services with sustainable corporate responsibility so that the organization, the community, the society, and the environment may coexist happily and sustainably."
The new factory in Nan province will manufacture and process Assam tea, as well as create new tea products for consumers like premium Thai tea and Taiwan tea, which will use Assam tea for milk tea, fruit tea, green tea, and Oolong tea.