How Businesses Can Reduce Contact Centre Stress During the COVID-19 Pandemic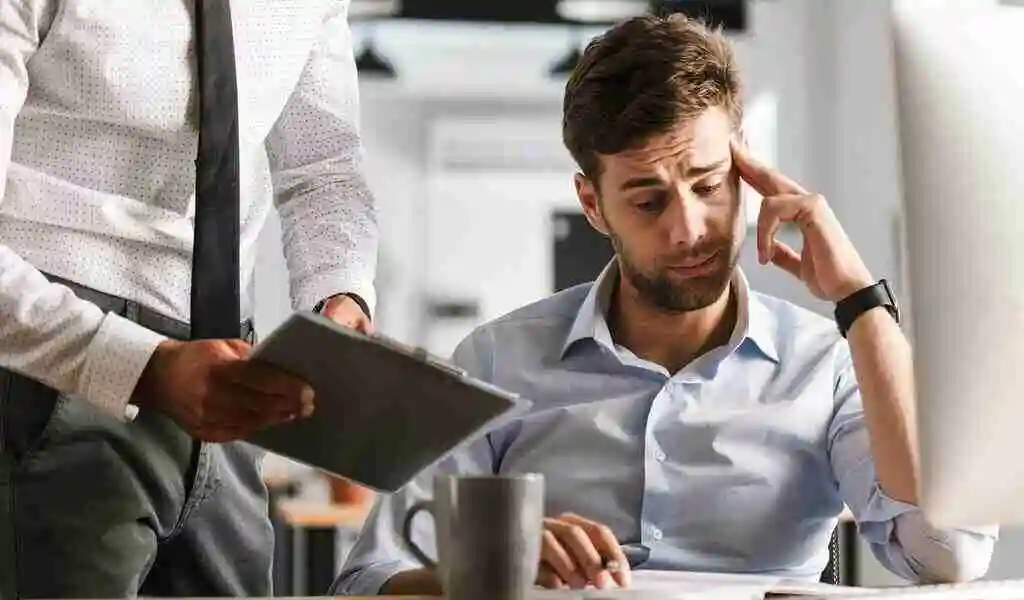 Being prepared means having contact centre stress management strategies in place to reduce the stress being experienced by staff members, including wellbeing plans, encouraging staff to take breaks when needed and letting staff know what is expected of them during a pandemic.
Businesses also need to prepare their contact centres to be ready for the pandemic with adequate training, additional staff support and replacements.
The workloads that call centre agents to carry and the clients they deal with can be stressful during COVID-19. Not only do they have to worry about pleasing their customers, but managers can get upset if customer satisfaction levels fall too low or too often.
One common solution is to begin work earlier than usual and stay later. However, because of this many employees found themselves working long hours with little rest.
On top of that, even though they are working longer their wages stayed the same – because of the pandemic, the business is operating on a skeleton crew.
This of course has led to stress. More workers are now leaving their jobs before their contract is up – some even within the first few days. These workers often left with no warning or notice- they simply stopped coming into work for no apparent reason.
This all came as quite a shock for many people, however, what is truly shocking is just how common it is. Many businesses reported an increase in stress-related illness, this comes at a particularly difficult time for businesses – many are already struggling to cope with the rise in prices after COVID-19 was first announced. With wages stagnating and costs rising, it is no surprise that so many have been forced to declare bankruptcy.
5 Ways Businesses Can Reduce Contact Centre Stress During the COVID-19 Pandemic
1. Entertainment
Though the situation looks bleak, there are still things that contact centres can do to reduce stress. One thing they can do is ensure that workers have access to some form of entertainment – this doesn't necessarily mean giving them time off, but it could be as simple as providing a television or radio in the canteen, or relaxing music playing over the speaker system.
2. Provide better facilities
Another method they can use is to provide better facilities – some contact centres are reported to have no canteen, while others only provide vending machines for food. By providing them access to hot drinks and snacks, it will of course lead them to feel refreshed and ready to work again.
If you are already in this situation then don't panic – there are always ways to solve these issues. Just remember that your employees are the most valuable thing that you have at a company – without them, you would have nothing at all, so it is important to ensure that they both feel comfortable and safe.
3. Don't overload your employees
You should also remember not to overload your employees with excessive amounts of work – it is easy to fall into this trap, especially if you are struggling to cope with the COVID-19 pandemic on your own.
However, it is important not to do this – workers need some time off to rest and recuperate, which will lead to them being more productive overall.
4. Use the buddy system
Use the buddy system to expand your support network in the workplace. Get to know your employees better so that when they are stressed or overwhelmed, you can offer support and help them bounce back faster.
Being acquainted with several people will expand your workers' support group, which can reduce feelings of isolation and increase efficiency on the job. Once they feel like they've built connections with some people on their own, the chances to reduce call centre stress during the COVID-19 pandemic increases further.
5. Encourage them to re-energise
Allow your employee to take a few minutes during lunch break to stretch and re-energise. This will help keep them from feeling drained at the end of a long day.
If all else fails, remember that contact centre stress can have a huge impact on your business. If it continues to grow, you may find that your staff become so stressed out that they leave altogether. This will lead to the entire business collapsing – which nobody wants in struggling COVID times, of course.
Nevertheless, this should not be cause for alarm – all businesses experience some form of contact centre stress during their lifetime. It is simply a matter of learning to deal with it.
Conclusion
If a call centre has a high customer satisfaction rate, then that means that agents know that they are doing their job well, thus improving call centre agent wellbeing and morale. Moreover, if a call centre has low customer satisfaction rates, it means something is wrong – agents aren't doing their jobs properly or quickly enough to please customers.
The key difference between the two aspects could be down to the levels of stress call centre agents face and it's up to call centres to consistently find ways how they can reduce stress levels to help their agents move forward and perform to the best of their abilities.
People Also Read:
Thailand's Central Bank Leaves Key Interest Rate Unchanged