13 DIY Home Decor Tips For Modern Home
Do you need some ideas for contemporary home décor? Up until recently, it felt that purchasing clean, contemporary furniture and home decor required a significant financial outlay. DIY home decor has simply not been a thing, for whatever reason. There is nothing better than remodeling a room and entering a brand-new home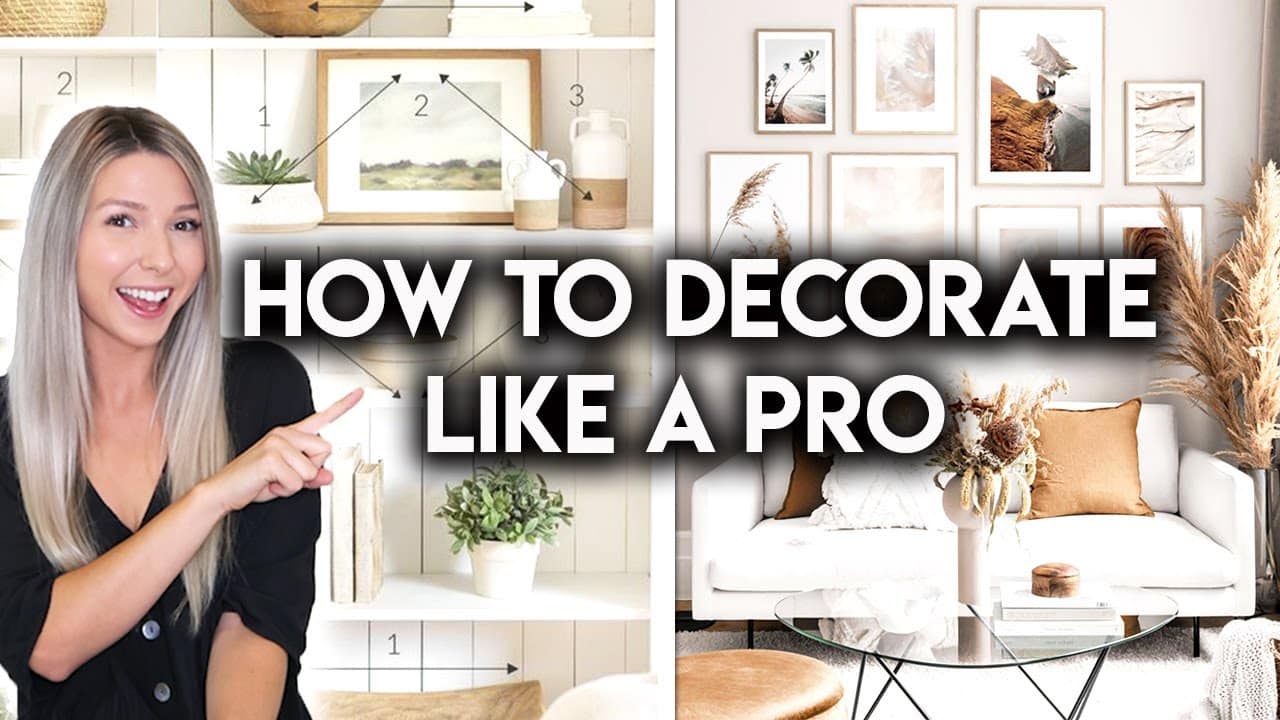 Nothing compares to the satisfaction of reaping the rewards of a simple DIY project. DIY home decor is a terrific place to start if you've been meaning to figure out how to add flair and personality to your home. Beyond simply saving a tonne of money, it's fun to test your handy talents rather than blowing your budget on a major house improvement. DIY home projects can be started from your sofa on the weekend or whenever the urge to be creative hits.
Top 13 Home Decor Hacks You Must Try
1.   DIY Wood Feature Wall
This wood accent wall was a fairly inexpensive DIY project with a striking appearance. All we did was paint over some MDF pieces that we had nailed to the wall. It simply takes an afternoon to complete a basic feature wall like this one, which can make the entire room feel more planned.
2.   Steel Mesh Board
The kitchen or home office would benefit greatly from having this. Install one of these to further organize your desk and surfaces. Additionally, it's a wonderful way to show off some lovely Instagram photos and artwork for modern home decor
3.   Modern Candle Holder
A home decor must-have is candles. Every space needs several light sources, and candles are a simple and quick method to provide atmosphere and warmth. Spray paint and pieces of copper tubing were used to create this character. That is as cost-effective as DIYs can get!
4.   An Entire Gallery of DIY Art
A gallery wall that combines your artwork with purchases from thrift shops can look curated, upscale, and represent your personality. This is a great way to express your personal style, whether you create your gallery wall around a topic like family or a motif like sunflowers. This illustration features a stylish black and gold colour scheme, but you can alter it to fit your space exactly.
5.   Floral mirror
When it comes to DIY home decorating ideas for dorm rooms or decorating ideas for teenage bedrooms, a delightful flower-framed mirror should be at the top of your must-make-next list. To correctly match the colours of your environment, the components can be made in the floral colour of your choice using materials from any retailer.
6.   DIY Living Room Decorating Ideas with Shelves
With a little work, you can transform an old door into the ideal floating shelves. Doors can be used to build shelves that extend the full length of your sofa because they are tall. Of course, shorter shelves with doors are also possible. After your new shelves are set up, have fun filling them with anything that has significance to you or complements your design.
7.   DIY Home decor for the wall
Add some artful dream catchers to the wall, along with some photos and a chandelier.
The best place to express your personality is in your room. Even though the area will be smaller, you'll add some extra beauty by using the wall and ceiling space. For instance, a stunning chandelier might give visitors a hint about the style of your house.
On the other hand, a collection of photo frames could provide some interest to the walls. Are you a frequent traveller? To give visitors an indication of what is important to you, shadow boxes, keepsakes, and trophies look great displayed on the walls of your doorway.
If you wanted to create some artwork from your personal travels, you go with a company that creates modern art from your photos in acrylic, wood or even metal.
8.   Painted bottles
Instead of using standard flower vases, we've all used glass bottles to showcase beautiful bouquets of fresh flowers in our homes, particularly in the kitchens. But have you ever thought about adding some colour to those strange bottles?
These DIY Painted Bottles upcycle some old kitchen bottles in the most beautiful way imaginable using spray paint while preserving the negative spaces that allow you to see inside everything that has been conserved inside your vase.
9.   DIY Wall Hanging Craft Ideas
You can make various things that will make stunning home decor for your house. One of them is a dreamcatcher. It's not as tough as you would imagine making a dreamcatcher. You can start by following one of the many internet tutorials for some simple, intricate-looking designs.
10.  DIY Indoor Swing
At first sight, this project might appear ambitious, but making a swing is undoubtedly one of those unique DIY wall-hanging craft ideas you can complete quickly. Installing an eye-catching swing is simple with the correct fittings, a spare tire, and a strong rope!
11.  Simple Decor Hacks
Lighting can be challenging in open areas like balconies and terraces. This clever lamp shade built from an old umbrella is a creative DIY hack to add light, decor, and a little cover to the balcony sitting arrangement.
12. Persian Inspired Hand-Painted Votive Holders
You may easily update your living room furnishings by decorating your candle holders. There are countless options because you may use any glass object, including wine glasses, vases, and jars. While solid hues are slightly more refined, several colours create a whimsical tie-dye impression. The puffy paint and henna-inspired patterns are what give the space its Persian feel.
13. Circle-Shelf Planter
When it comes to home decor, A Beautiful Mess is a terrific resource. And this one is simple to make using dowel rods and circle wood cutouts. Your corners will receive the ideal infusion of modern mid-century elegance.
Wrap Up
You are free to express your creativity in your space. You are free to express yourself there. Your home decor may assist you in achieving your objectives, whether you want to create a serene ambiance, a rustic style, or a modern aesthetic. Fortunately, you may make your house furnishings and design.
Create a design for your home that reflects your individuality, then consider which rooms would benefit from it. Investing in the above DIY things like wall art, ottomans, and cushions may enhance your sense of style while saving money.
Your home can get a new look by redecorating a space utilizing DIY (do it yourself) design techniques. Numerous yet affordable DIY room design ideas exist that you can consider to save a ton of money and unleash your creative side.