Gunman Who Killed 18 People in Lewiston, Maine Found Dead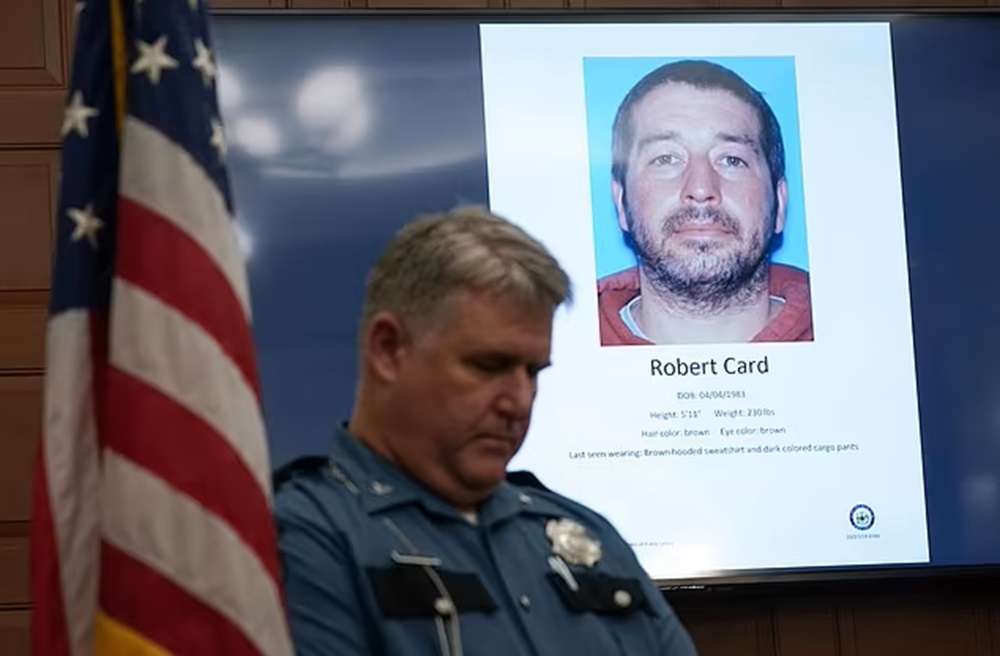 Authorities have announced that the suspect in Wednesday's massacre in Lewiston, Maine, Robert Card has been found dead. Maine Commissioner of Public Safety Michael Sauschuck said that Robert Card, 40, died of an apparent self-inflicted gunshot wound.
The announcement comes just hours after police revoked a stay-at-home order for the normally tranquil neighbourhood.
A grandfather, a promising young bowler, and four deaf locals ranging in age from 14 to 76 are among the dead.
"The suspect in Wednesday night's shootings has been located and is deceased," declared the Androscoggin County Sheriff's Office on Facebook.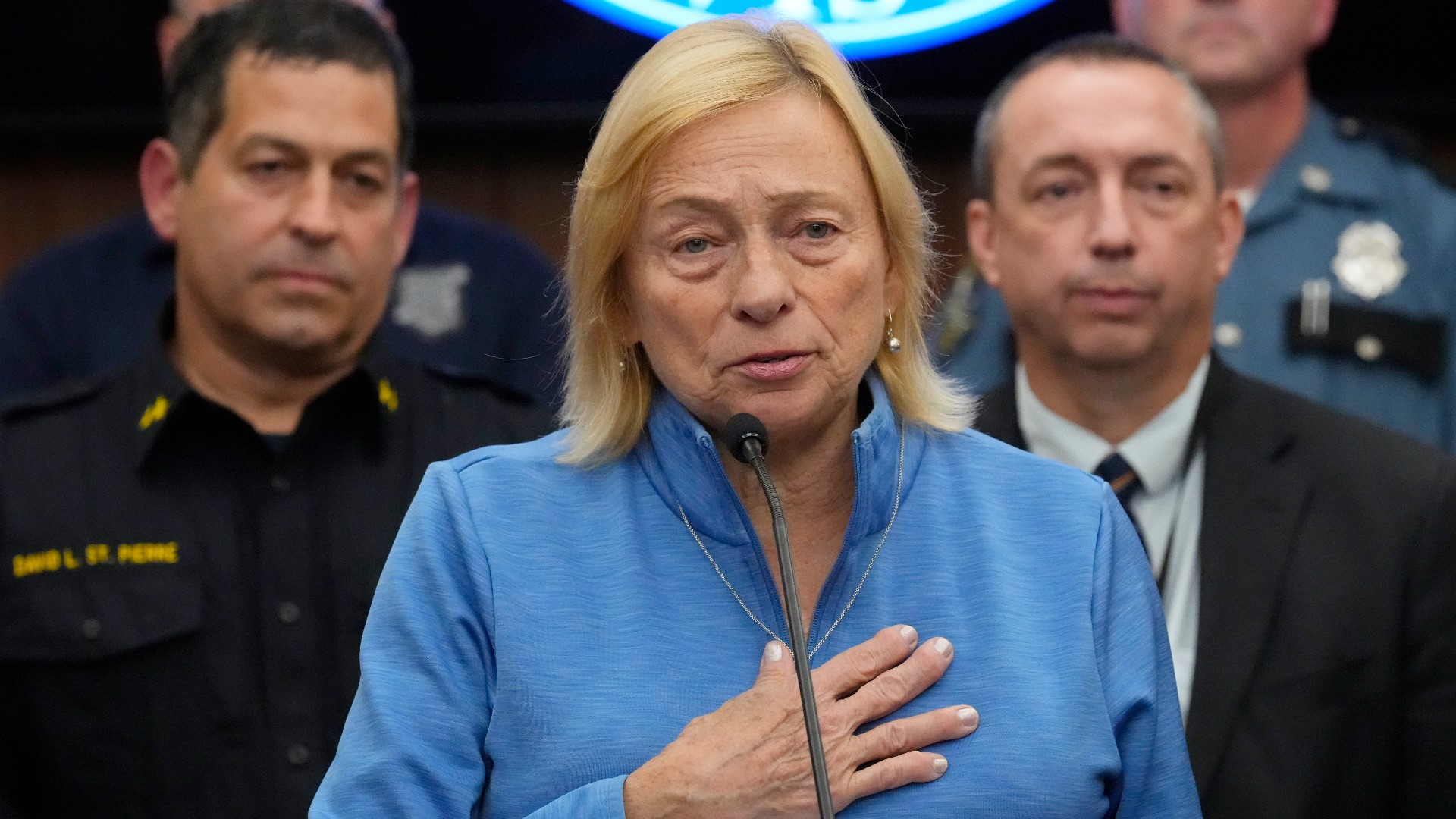 Maine Governor Janet Mills revealed at a news conference at Lewiston City Hall that the body was discovered in Lisbon, near where the incident occurred.
"I'm breathing a sigh of relief tonight knowing that Robert Card will not be a threat to anyone," she went on to say.
The finding of the suspect's body, according to Gov. Mills, will put the community on "the long and difficult road to healing."
Lewiston Police Chief David St Pierre said he was "elated" by the news, but that "our work here is not done."
"We're gonna grieve for the families that lost loved ones, were gonna continue to work, we're gonna persevere and we're gonna become better people for it," he said.
Commissioner Sauschuck stated that the body was discovered near a river in Lisbon Falls at 19:45 local time (23:45 GMT) on Friday.
Many information, he added, were suppressed because authorities wanted to speak with the victims' families first.
On Saturday, another press conference is scheduled for 10:00 a.m. (14:00 GMT).
Maine Police have previously disclosed the names of all 18 victims.
Senator Susan Collins of Maine said the state may now "breathe a collective sigh of relief" because of the "brave first responders who worked night and day to find this killer."
She went on to say that President Joe Biden had called her earlier that day to inform her that the suspect had died.
Mr. Biden said in a statement that it had been "a tragic two days – not just for Lewiston, Maine, but for our entire country."
"Once again, an American community and American families have been devastated by gun violence," he went on to say.
He urged Republicans in Congress to "fulfil their obligation to keep the American people safe" by advocating for stricter gun laws.
"Until that day comes, I will continue to do everything in my power to end this gun violence epidemic," he said in a statement.
According to the suspect's sister-in-law, the family is "doing everything we can to assist law enforcement."
"Our hearts are broken," said Katie Card, the gunman's brother's wife.
The attack took place on Wednesday night in the small town of Lewiston, at a local pub and a bowling alley.
Police reacted to allegations of firing at two sites, roughly four miles (6.5 km) apart: Schemengees, a restaurant, and Just-In-Time Recreation, a bowling alley.
Seven individuals were killed at the bowling alley, eight at Schemengees Bar and Grille and three at neighbouring hospitals.
Members of the local deaf community who were severely impacted by the tragedy gathered via Zoom for a virtual vigil on Friday night, before the word that Card had been discovered.
Approximately 100 deaf and hard of hearing persons from across the country participated.
"There are no words or signs to express what we are all experiencing," remarked event moderator Terry Morrell.
"We lost four beloved deaf people," he stated, with two additional deaf people injured.
"We are all grieving, we are all in shock, we're angry, we're numb," he went on to say.
Gun Violence in the State of Maine
Gun violence in Maine, like in many other states, is a complex issue with various factors contributing to its occurrence. While Maine has a relatively low overall crime rate compared to many other states, incidents of gun violence still occur. It's important to note that the situation regarding gun violence can change over time, so it's essential to refer to the most recent data and news for the latest information.
Here are some key points to consider regarding gun violence in Maine:
Low Gun Homicide Rate: Maine has historically had a relatively low gun homicide rate compared to the national average. However, the rate can vary from year to year.
Access to Firearms: Maine has fairly permissive gun laws, and the state has a high rate of gun ownership. This can contribute to the prevalence of firearms in the state.
Suicides: While the state's gun homicide rate is relatively low, suicides involving firearms are a significant concern. Access to firearms can increase the risk of completed suicides.
Rural-Urban Divide: The nature of gun violence can vary between urban and rural areas in Maine. Urban areas may experience more firearm-related crime, while rural areas may have different issues related to gun ownership and use, such as hunting accidents.
Community Initiatives: Various community organizations and law enforcement agencies work to address gun violence and promote gun safety in Maine. These initiatives include education, youth programs, and gun buyback events.
Gun Safety Laws: Maine has passed certain laws related to gun safety, such as requiring background checks for all firearm sales and transfers, but these laws may not be as comprehensive as those in some other states.
It's important to keep in mind that addressing gun violence is a complex issue that involves not only gun control measures but also addressing underlying social and economic factors, mental health services, and community outreach efforts. The state's approach to gun violence prevention may evolve over time based on changing circumstances and public policy decisions. For the most up-to-date information and statistics, it is advisable to refer to official sources and news outlets.