Security Tightened After Bombing Attacks in Southern Thailand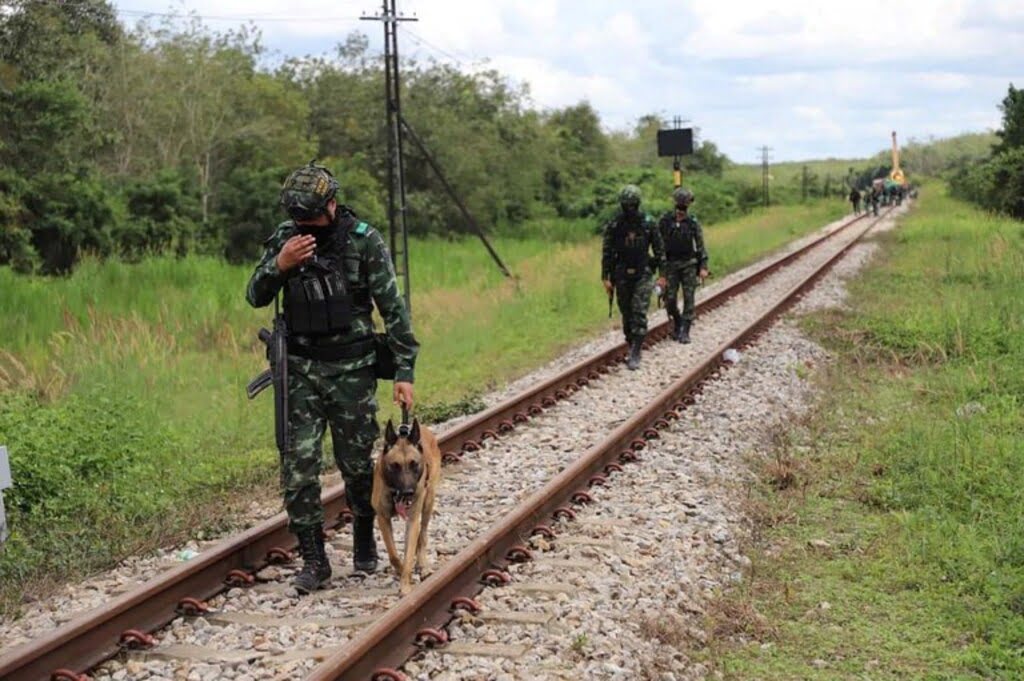 Following a spate of bomb and firearm attacks along rail links in the three provinces in southern Thailand, authorities have increased security in Songkhla's Hat Yai and Sadao districts.
Around 8 p.m. on Friday, six attacks occurred almost simultaneously in Yala, Pattani, and Narathiwat. There were no reported casualties in any of the occurrences. The instances occur during the final week of Ramadan, which is set to expire on Thursday evening.
A bomb exploded on a bridge above a railway track in Yala's Muang district's tambon Sateng Nok. Another incident occurred at a special operations unit station in Narathiwat's Rueso area. This resulted in a gunfight between security forces and the militants.
Two guys on motorcycles opened fire on a special operations unit outpost at Wat Chang railway station in Pattani's Khok Pho district's tambon Thung Phla. At the Khok Pho railway station in Khok Pho, assailants opened fire on police officials.
A pipe bomb was detonated near a paramilitary ranger outpost in Yala's Raman area. Another incident occurred in tambon Chuap in Narathiwat's Cho Airong district, resulting in an exchange of gunfire with a special police operations unit headquartered at the Cho Airong railway station in southern Thailand.
Concerned that the unrest would disrupt tourist destinations in adjacent Songkhla, the province's security authorities have increased routines to safeguard safety, particularly in economic and tourist zones in Sadao and Hat Yai districts, a source said on Saturday.
Meanwhile, Col Thanitpon Hongvilai, commander of the 5th infantry regiment and its Thep Satri special task unit, examined the border near Malaysia, while checkpoints were set up on Kanchanavanich Road, which connects Sadao and Hat Yai districts.
The army and border police units in charge of the Thai-Malaysia border area have also been deployed to prevent illicit entrance through natural channels.
According to the Bangkok Post, police and officials would also patrol rail routes from Hat Yai to Padang Besar, a border town in Songkhla's Sadao district, to assure safety before restarting train operations.
Keywords: Thailand travel restrictions,traveling to Thailand