More Than 9,000 Myanmar Civilians Flee into Northern Thailand
More than 9,000 refugees fleeing war in Myanmar have taken sanctuary in five shelters spread across three districts in Northern Thailand. According to local officials, a total of 9,064 refugees are currently residing in shelters in the districts of Mae Sariang, Khun Yuam, and Muang, in Mae Hong Son Province where humanitarian aid is also being supplied.
The five shelters are located in Ban Sao Hin in Mae Sariang's tambon Sao Hin (3,431), Ban Phaekhae in Ban Khun Yuam's tambon Mae Ki (82), Ban Joprakhi in Mae Sariang's tambon Mae Khong (726), Ban Anu in Mae Sariang's tambon Mae Khong (316), and Ban Mai Nai Soi in Muang district (3,771).
According to border sources, three Karenni Army (KA) combatants were injured in airstrikes that occurred between 6 p.m. on July 22 and 6 p.m. on Saturday.
According to the sources, Myanmar armed troops carried out four airstrikes in reprisal for an attack claimed by KA fighters during a 24-hour period. The missions involved the utilisation of FTC-200G and K-8 planes.
The insurgents had recently attacked a military facility opposite Ban Doi Sang in tambon Pangmoo and an outpost in Muang district's tambon Mokjampae. They had also cut off access to these areas, forcing the Myanmar military to transfer troops, ammunition, and other supplies by helicopter.
14 killed as Myanmar violence flares
Fighting between the Myanmar army and anti-junta rebels has erupted in recent days, with locals in one town reporting 14 deaths in a single raid on Saturday.
Since the military ousted Aung San Suu Kyi's civilian administration in February 2021 and started a brutal crackdown on dissent, hundreds have died.
The junta has been fighting anti-coup "people's defence force" (PDF) militias as well as long-established ethnic rebel armies that hold huge swathes of territory near the country's borders.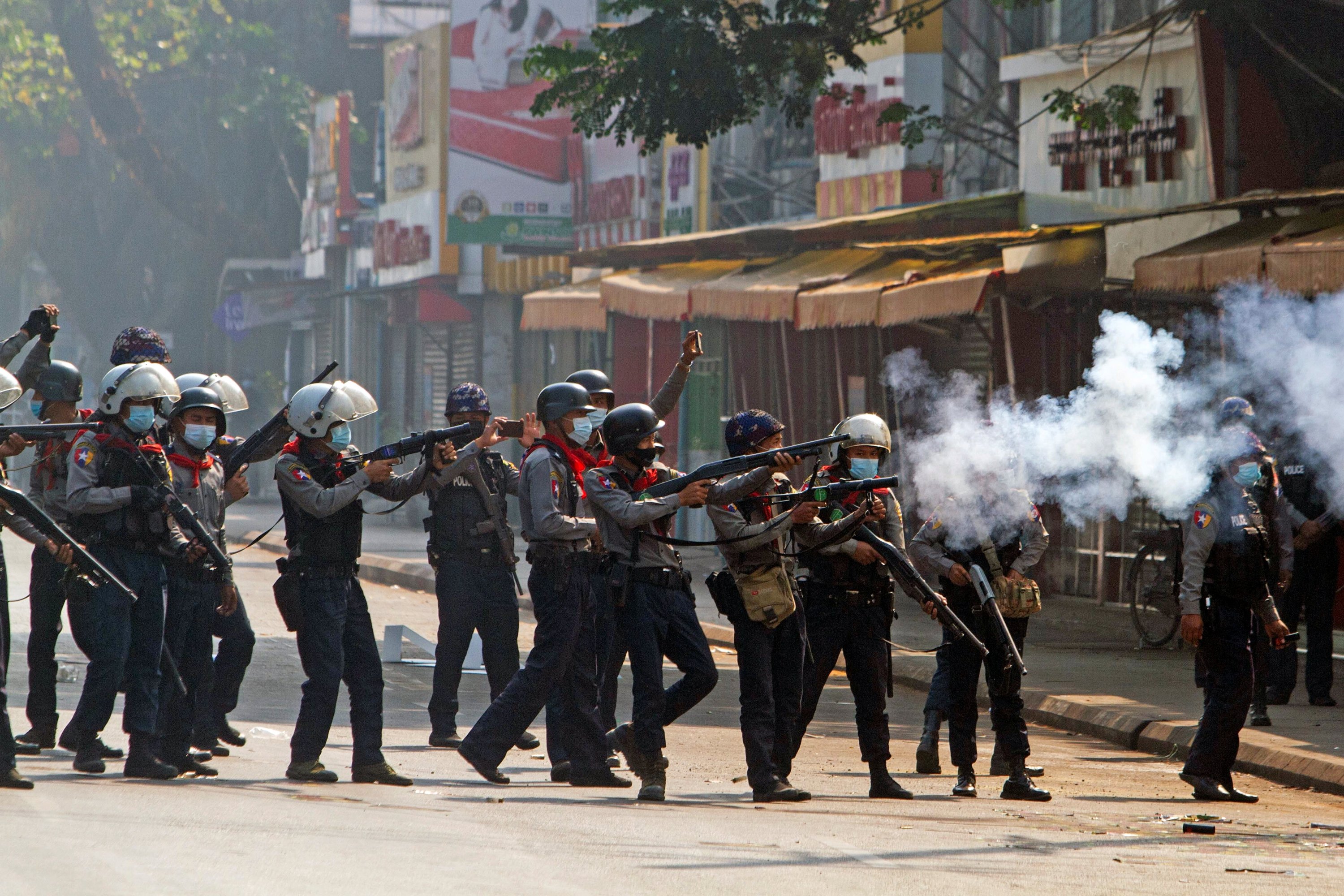 According to a senior military source who spoke on the condition of anonymity, violence has recently erupted in the states of Kachin, Karen, and Kayah, as well as the Sagaing and Magway districts.
Two residents of Sone Chaung hamlet in Sagaing, a hotspot of junta opposition, told AFP that the army killed 14 people in an early-morning raid on Friday.
According to the villagers, who spoke on the condition of anonymity, the army came seeking for PDF commanders.
Six of the dead were believed to be PDF combatants, but the rest were civilians, and their remains were found dispersed across a large area, likely shot or cut down as they tried to leave.
"Fighting and raids on PDF locations in the Sagaing and Magway regions are ongoing these days," another military source stated, without elaborating.
Journalists have limited access to the impacted areas, making it difficult to independently verify local stories.
Earlier this month, US Secretary of State Antony Blinken urged Southeast Asian ministers that Washington and regional countries must put pressure on the junta to stop the violence and return to democracy.
However, diplomatic and economic pressure on the generals has had no effect thus far.
The junta has pledged new elections after justifying its coup by citing fraud in elections won by Aung San Suu Kyi's party.
However, it has already delayed them once, and earlier this month signalled that it will extend the state of emergency and postpone the elections once more.
Aung San Suu Kyi Meets with Thailand's Foreign Minister
Meanwhile, Myanmar has stated that Aung San Suu Kyi, the elected leader who was jailed and subjected to a series of secret trials when the military seized control in February 2021, is in "good health."
Major General Zaw Min Tun, the information chief of Myanmar's state-run Global New Light of Myanmar, verified Thailand's outgoing Foreign Minister Don Pramudwinai visited Myanmar on July 9 and saw Aung San Suu Kyi, adding that she was in "good health."
Despite repeated demands, the military has not allowed a foreign official or politician to meet with Aung San Suu Kyi since the takeover.
The 78-year-old is being imprisoned in a capital prison after being found guilty of offences ranging from corruption to leaking government secrets in a series of closed-door hearings largely regarded as a sham.
Major General Zaw Min Tun, the State Administration Council's information team chief, described the meeting between Don and Aung San Suu Kyi as "free" and lasting 90 minutes.
Don travelled to Naypyidaw just days before ASEAN foreign ministers were due to meet in Jakarta to discuss the escalating crisis, raising concerns about recent efforts by Thailand's outgoing military-backed government to push for re-engagement with the ostracised generals.
Don told the ministers in Jakarta that his visit was "an approach of Myanmar's friends who would like to see a peaceful settlement."