Where to Get Cheap Cannabis: A Comprehensive Guide for Budget Buyers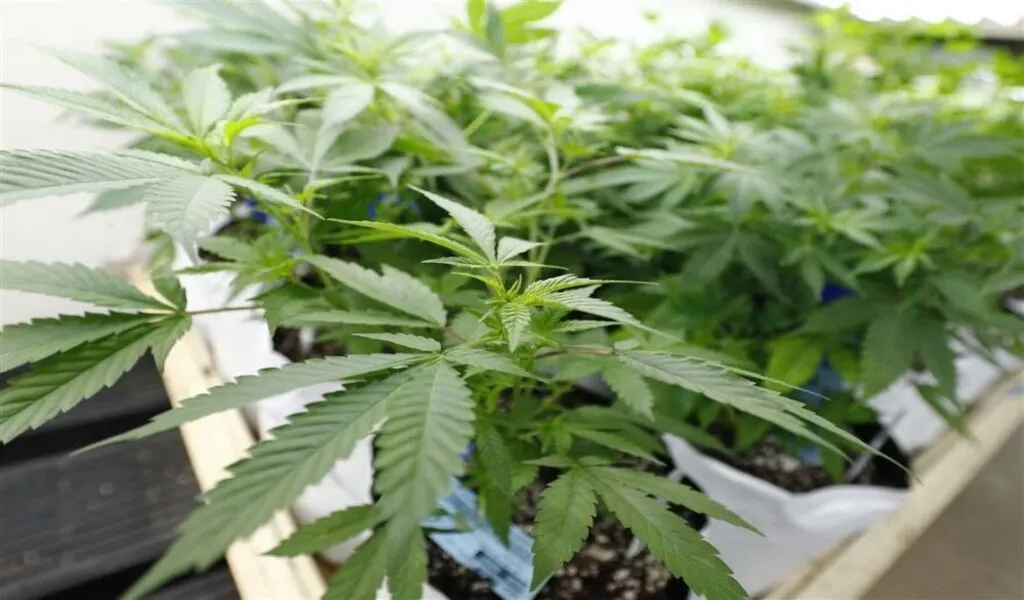 (CTN News) – As more states legalize cannabis, the market has become more competitive, making it easier for consumers to find affordable options.
However, finding cheap cannabis can still be a challenge, especially for those who are new to the world of cannabis.
This comprehensive guide will explore the best places to find cheap cannabis and provide tips on how to get the most bang for your buck.
Benefits of Cheap Cannabis
There are many reasons why someone may want to find cheap cannabis. For some, it may be a financial necessity, while others may want to stretch their dollars as far as possible. Regardless of the reason, there are many benefits to finding affordable cannabis.
First and foremost, cheap cannabis allows consumers to experiment with different strains without breaking the bank. This is especially important for those who are new to cannabis and are still trying to find the strain that works best for them.
Cheap cannabis can also be a great option for those who use cannabis for medical purposes. Medical cannabis can be expensive, and finding affordable options can make a big difference for patients who rely on it to manage their symptoms.
Finally, cheap cannabis can be a great option for those who like to use cannabis regularly. Instead of spending much money each time they want to purchase cannabis, they can find affordable options to use it more frequently without going over budget.
Dispensaries: The Pros and Cons
Dispensaries are one of the most popular options for purchasing cannabis, but they are not always the cheapest. However, some dispensaries offer great deals on cannabis, especially for first-time customers.
Pros:
Wide selection of products
Knowledgeable staff
Quality assurance
Consistent prices
Cons:
High prices
A limited selection of cheap options
Higher taxes
When looking for cheap cannabis at a dispensary, it's important to research and finds one that offers deals or discounts. Some dispensaries offer special deals on certain days of the week, while others offer loyalty programs that can help you save money in the long run.
Online Retailers: The Pros and Cons
Online retailers have become increasingly popular in recent years, and for good reason. They offer a wide selection of products, competitive prices, and the convenience of shopping from home.
Pros:
Wide selection of products
Competitive prices
Convenient shopping from home
Discreet packaging
Cons:
Shipping fees
Longer wait times
Quality assurance concerns
Lack of personalized recommendations
When shopping for cheap cannabis online, you must read reviews and research to ensure you purchase from a reputable retailer. Look for retailers that offer free shipping or discounts for bulk purchases to help save money.
Grow Your Own: The Pros and Cons
Growing your cannabis can be cost-effective, especially if you plan on using it regularly. However, it can also be time-consuming and requires a significant upfront investment.
Pros:
Complete control over growing conditions
Cost-effective in the long run
Ability to experiment with different strains
Cons:
High upfront costs
Time-consuming
Requires a significant amount of space
Potential legal concerns
If you are interested in growing your cannabis, it's important to research and invest in high-quality equipment to ensure that your plants grow successfully. You must also be mindful of local laws and regulations surrounding cannabis cultivation.
Social Media and Classifieds: The Pros and Cons
Social media and classifieds can be a great way to find affordable cannabis, but it's important to exercise caution when using these platforms.
While there are many legitimate sellers on social media and classifieds, there are also scammers who may try to take advantage of unsuspecting buyers.
Pros:
Affordable prices
Wide selection of products
Easy to access
Cons:
Risk of scams
Lack of quality assurance
Legal concerns
If you choose to use social media or classifieds to find cheap cannabis, do your research and only purchase from sellers with positive reviews and a proven track record of selling high-quality products.
Tips for Finding Cheap Cannabis
Regardless of where you purchase cannabis, several tips can help you find the best deals and save money.
Buy in bulk: Purchasing larger quantities of cannabis can often result in significant savings.
Look for deals and discounts: Many retailers offer special deals or discounts on certain products, so research before purchasing.
Ask about loyalty programs: Some retailers offer loyalty programs that can help you save money over time.
Consider lower-priced options: While premium cannabis may be tempting, there are often cheaper options that are just as effective.
Shop around: Don't be afraid to compare prices and products from different retailers to find the best deal.
How to Store Cheap Cannabis
Proper storage is essential for maintaining the quality and potency of your cannabis, regardless of how much you paid for it. Here are some tips for storing cheap cannabis:
Store in an airtight container: Keeping your cannabis in an airtight container can help prevent moisture and mold from affecting its quality.
Keep in a cool, dark place: Heat and light can degrade the quality of your cannabis, so it's best to store it in a cool, dark place.
Avoid plastic bags: Plastic bags can trap moisture and cause mold to form, so it's best to avoid using them for long-term storage.
Use humidity packs: Humidity packs can help regulate the moisture levels in your cannabis and keep it fresh for longer.
Conclusion
Finding cheap cannabis can be a challenge, but it's not impossible. By exploring different options and following these tips, you can save money on cannabis without sacrificing quality. Whether you choose to purchase from a dispensary, or online retailer, or grow your own, be sure to research and invest in high-quality products to get the most out of your cannabis experience.