Truck Collides With School Van in Chiang Rai, Driver Killed, 15 Students Injured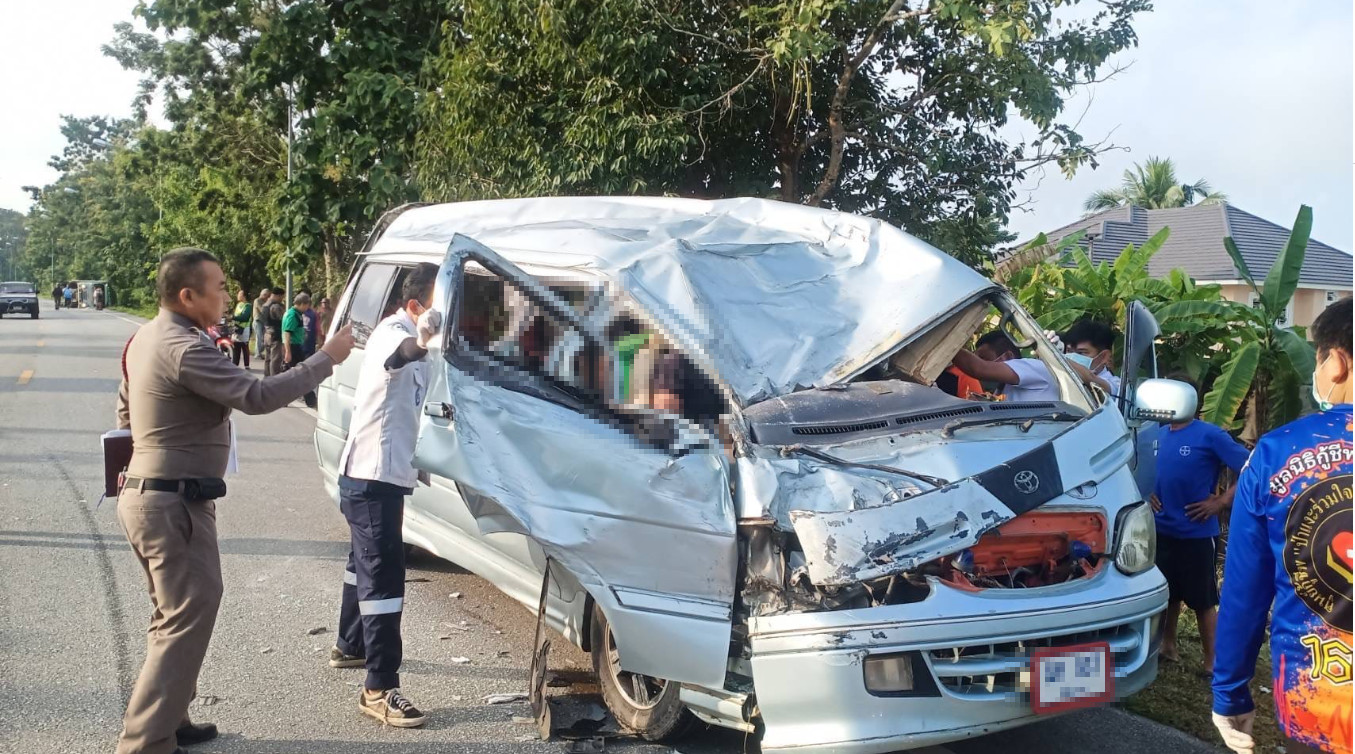 On Wednesday morning in the Pa Daet district of Chiang Rai, a delivery truck trying to pass another vehicle collided head-on with a school van, killing the van's driver and wounding 15 pupils.
According to reports, the accident happened around 7.20 a.m. on a two-lane road in the village of Mai Tai Moo 6 in the tambon of Pa Daet.
First responders arrived to find a six-wheeled Bangkok-registered postal delivery truck on its side in the road. Nearby, a school bus with Chiang Rai licence plates and a dented front end sat.
The school van's driver had been killed instantly and was pinned within the vehicle. There were fifteen injured students. After freeing the students, rescuers sent the injured to a local hospital.
Twenty pupils from Wang village in tambon San Makha were reportedly on board heading to Pa Daet Witthayakhom School.
The delivery truck was trying to pass a slower vehicle when it swerved into the path of the school bus.
The Chiang Rai police were conducting a probe.
Photo's of School Van Accident