Watch The 1st Solar Eclipse Online In April 2022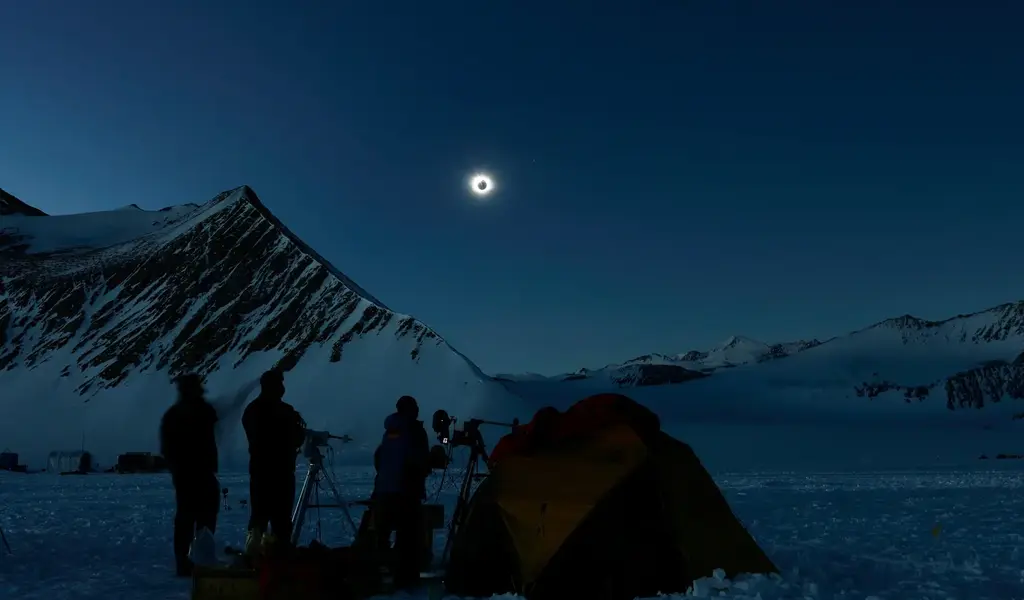 (CTN News) – The first solar eclipse of 2022 will take place on Saturday, April 30. In spite of the fact that the spectacular event will not be visible in North America, there are ways you can watch the event online.
Where will the partial solar eclipse be visible?
From the southeastern Pacific Ocean, Antarctica, and some South American countries such as Chile, Argentina, Uruguay, Bolivia, and Peru, it will be visible.
North America and Europe will not be able to observe this partial solar eclipse. NASA reports that the next partial solar eclipse will be visible from Europe, northeast Africa, the Middle East, and West Asia on October 25, 2022.
What is the difference between a solar eclipse and a partial eclipse?
A solar eclipse occurs when the Moon moves between the Sun and Earth, blocking some or all of the Sun's light. During a partial eclipse, the Moon does not completely cover the Sun, which causes the Sun to appear crescent-shaped or like a bite has been taken out of it.
NASA estimates that up to 64% of the Sun's disk will be blotted out in this case.
On April 8, 2024, a total solar eclipse will cross the North American continent.
Where to live stream the partial solar eclipse
NASA plans on live streaming the event on their YouTube  channel as well as on their website.
India's space YouTube channel  Gyaan ki gareebi Live will begin live-streaming when the eclipse begins.
Related CTN News: