Ukraine-Russia: What Does Putin Want In Ukraine?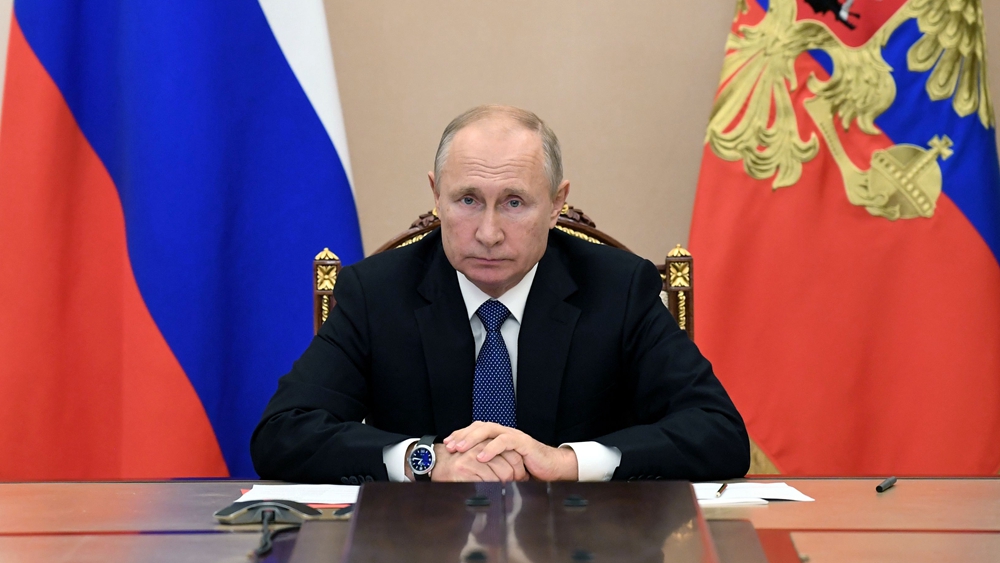 Vladimir Putin, a former KGB agent stationed in East Germany, has expressed regret over the Soviet Union's demise and voiced his opposition to Europe's post-Cold War security architecture.
As a result of months of military buildup and brinkmanship on its border with Ukraine, Russia invaded its former Soviet neighbour with a multi-pronged attack, threatening Europe and drawing the United States into the conflict.
Recent diplomatic efforts to avert a Russian invasion failed to ease tensions that had been building for months.
Since last year, Russia had consolidated its military presence around Ukraine, amassing tens of thousands of soldiers as well as equipment and artillery.
An escalation in the years-long conflict between Russia and Ukraine has triggered the greatest security crisis in Europe since the Cold War. The attacks by Russia on several parts of Ukraine raise the prospect of a dangerous showdown between Moscow and Western powers.
What's the situation on the border?
On Thursday morning, several areas across Ukraine were bombarded after Russian President Vladimir Putin declared the start of a "special military operation" and threatened bloodshed unless Ukrainian forces laid down their weapons.
It followed months of speculation about what Moscow was planning with the troops it had massed on the Ukrainian border. Russian troops surrounded Ukraine on three sides, like a sickle, according to US and Ukrainian intelligence officials.
Ukrainian State Border Service reports that some of these forces began pouring across the border from the north, in Belarus, and from the south, in Crimea. Several cities, including the capital Kyiv, experienced explosions.
What has set the stage for the conflict?
Ukraine was a cornerstone of the Soviet Union until it voted overwhelmingly for independence in a democratic referendum in 1991, a move that proved fatal to the country's decline as a superpower.
NATO expanded eastward after the collapse of the Soviet Union, incorporating most of the Eastern European nations that had been under Communist rule. The former Soviet Baltic republics Estonia, Latvia, and Lithuania joined NATO in 2004. Russia crossed a red line when it announced that it would offer membership to Ukraine someday in the distant future.
The Russian president views NATO's expansion as an existential threat, and the prospect of Ukraine joining NATO a hostile act — a view he invoked in a televised speech on Thursday, saying that Ukraine's aspiration to join NATO was a grave danger to Russia.
Some of the mainly Russian-speaking population in Ukraine's east agree with this sentiment, but the more nationalistic, Ukrainian-speaking population in the west has historically supported greater integration with Europe.
What does Putin want?
Putin wrote in July 2021 that Russians and Ukrainians were "one people" and that the West had corrupted Ukraine and stripped it of its Russian identity through a "forced change of identity."
Exactly this type of historical revisionism was on full display in Putin's emotional address to the nation on Monday, announcing his decision to recognize the Donetsk and Luhansk People's Republics while casting doubt on Ukraine's sovereignty.
However, Ukrainians, who have in the last three decades sought closer ties with Western institutions like the European Union and NATO, have resisted the idea that they are little more than the West's "puppet."
A number of recent polls have shown that the majority of Ukrainians now favor joining the US-led transatlantic military alliance, despite Putin's efforts to bring Ukraine back into Russia's sphere.
The
US and NATO
received a list of security demands from Putin in December. Among those proposals was a guarantee that Ukraine will not join NATO, and that it will roll back its military footprint in Eastern and Central Europe, proposals the US and its allies have repeatedly rejected.
Also Check:
China-Ukraine: Will China Join the War With Russia Over Ukraine?
 NATO – Ukraine Joining NATO and Why Russia Opposes It
 NATO – North Atlantic Council Statement on Russia's Attack on Ukraine