Tesla CEO Elon Musk Chooses His Side Between Russia and Ukraine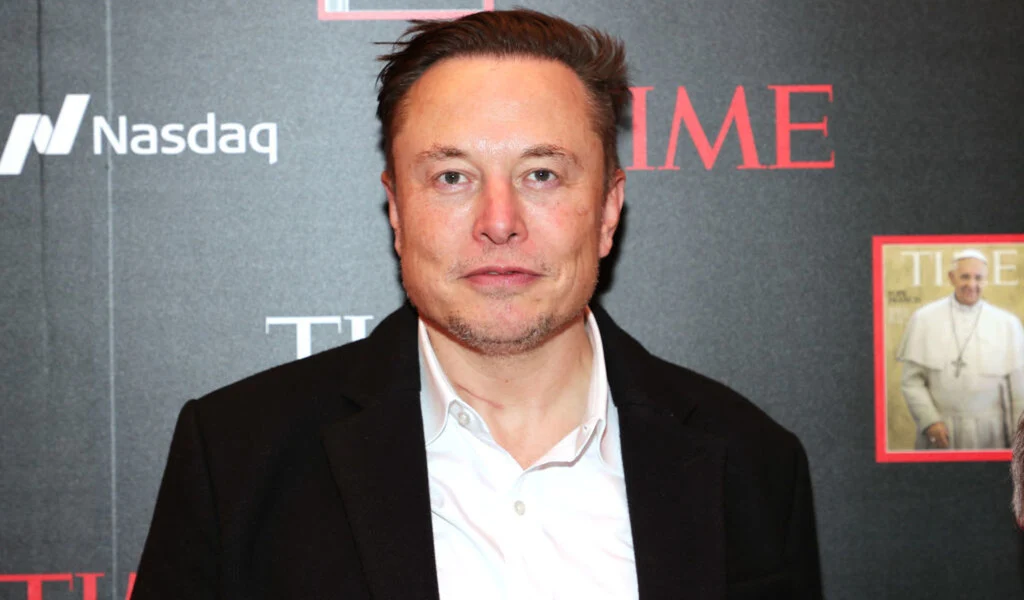 Tesla and Space X CEO Elon Musk is not like other corporate heads.
People judged him as eccentric, scolding him for uncontrollable behaviour and fearing his unpredictable nature. Conversely, the latter acknowledges he wasn't quite where you expected him to be.
Russia's invasion of Ukraine has just begun, and the billionaire has already proven he's a CEO in his own right.
Some companies announced to suspend or stop their activities in Russia, but their leaders did not take a position.
The United States, the European Union, and their allies often make it clear they have no choice but to suspend their Russian activities due to sanctions.
The message to business leaders is similar to their stance on social issues: Be impartial.
Tesla CEO Elon Musk Tells Ukraine to 'Hold Strong'
So, the controversial businessman chose his side between Russia and Ukraine and let his 76 million Twitter followers know.
"Hold Strong Ukraine" Tesla posted (TSLA) – Get a Tesla report CEO, Friday evening, message surrounded by three Ukrainian flags.
Musk added a second message in which he expressed his "sympathy" to "the great people of Russia who do not want it."
Must Read: Elon Musk Calls For 'Immediate' Boost In Oil Production To Replace Russian Output
Russia continued its massive offensive in Ukraine on Saturday, razing towns and cities to the ground. A ceasefire in the besieged southern port city of Mariupol ended as quickly as it began. Ukraine says Russia violated the ceasefire agreement.
As a result of Russian targeting of civilian infrastructure, a mass exodus of terrified people departed cities, including Kyiv, the capital, and harsh conditions were created for those who remained, the New York Times reports. On Saturday, around half a million people in Mariupol were without heat, electricity, or water for the third day in a row.
Elon Musk Tesla warns of cyber attacks
Turn on Starlink only when needed and place antenna away as far away from people as possible" he advised.
"Add a slight blur over the antenna to prevent optical detection."
Must Read: SpaceX Chief Elon Musk 'Warns' About Starlink Satellites Used In Ukraine
SpaceX's first consumer product is Starlink, a high-speed Internet powered by a network of low-orbit satellites.
Access to the Internet is enabled for residents of areas without fixed and mobile networks. Many small satellites orbit in low orbit – 342 miles or 550 kilometers above Earth.
Ground stations are also needed around the world to communicate with the satellites.
Elon Musk said Friday night that he wouldn't comply with a request from some governments to block Russian media access to Starlink.
The decision came from his "absolute" respect for freedom of expression.
The government of some countries (not Ukraine) asked Starlink to block Russian news sources. "We won't do so unless we're armed." "I apologize for not being able to speak."
Musk also said that SpaceX will now focus on countering the attacks on Starlink terminals and deliberate interference with communications.
"SpaceX reprioritized to cyber defense & overcoming signal jamming".
Since Russia's invasion of Ukraine in 2014, Ukraine has been regularly attacked by cybercriminals operating in the country, according to the country's IT security agency. Telecommunications networks in the country have been put at risk.
Elon Musk's plan to transform SpaceX into a company that can take people to the moon and Mars depends on Starlink's success.
SpaceX has already launched over 2,000 Starlink satellites and aims to launch 12,000 in total.
Also Check: