Merry Christmas – Why Do We Say Merry Christmas Instead of Happy Christmas?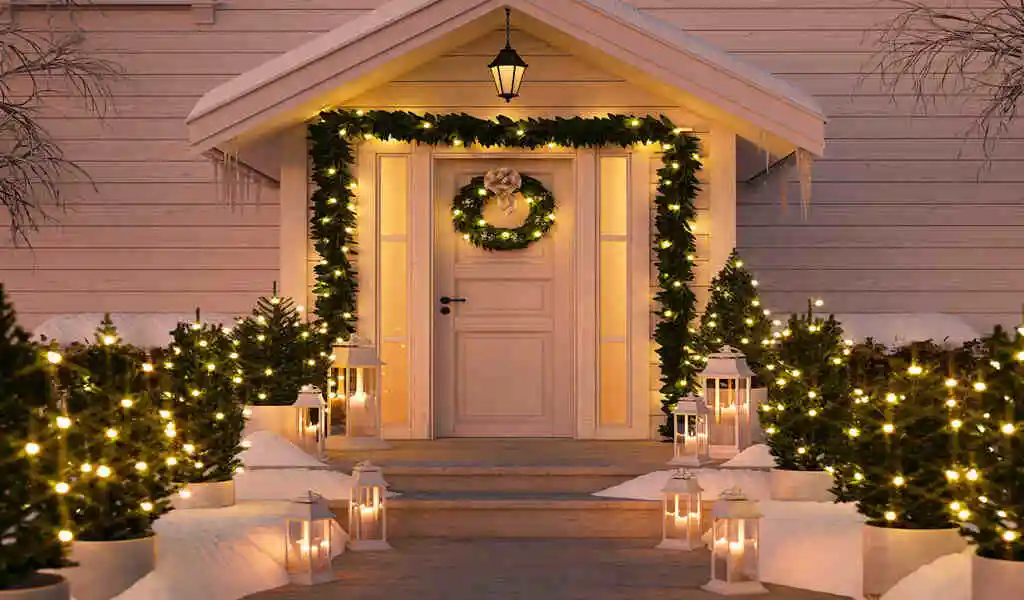 Merry Christmas: Wish You a Merry Christmas and happy holidays!
During the holiday season, the world celebrates the birth of Jesus Christ on December 25, which marks the end of the year. This religious holiday is celebrated with various get-togethers, preparing food, decorating Christmas trees, and attending parties. Christmas Eve is the night that the celebration begins. The phrase 'Merry Christmas' is used instead of 'Happy Christmas' on this day.
The phrasing is based on the fact that people frequently use the word 'Happy' during the new year, holidays, birthdays, and anniversaries. In contrast, they say 'Merry' instead of 'Happy' for Xmas. There is a reason why Christmas is greeted as 'Merry Christmas' instead of 'Happy Christmas'. It's a tradition that has been around for centuries.
'Merry Christmas' implies an emotion-filled, unrestrained celebration, while 'Happy Xmas' implies a conservative and reserved celebration.
Also Check:
Merry Christmas – 26 Ways to Write 'Merry Christmas 2021' in  
Anantara Golden Triangle Celebrates Traditional Christmas
Thai Generals Say 99 Percent of People Are Happy With their Rule
Prime Minister Prayut Chan-o-cha Sends Wishes as Yingluck and Fans
Pattaya's Sex City Image Frustrates Thailand's Junta
Thailand's Junta Leader Compliments Himself Over his Self
See why it's 'Merry' Christmas isn't 'Happy' Christmas:
Queen of England wishes people with 'Happy Christmas'
On Christmas Day, Queen Elizabeth II of England greets the people of the United Kingdom with 'Happy Christmas.'
Rumor has it that she prefers 'happy' to 'merry' because the word 'merry' implies boisterousness and intoxication.
It has been said that the word 'merry' is associated with the rowdiness of the underprivileged, while 'happy' is associated with a higher-class connotation, especially because it is associated with the royal family wishing "Happy Xmas".
Historical reasons
Earlier in Great Britain, church leaders encouraged Christians to be 'happy' instead of 'merry.'
'Happy' is a feeling, whereas 'merry' is a behavior based on what the language signifies.
Also, Henry VIII's chief minister Thomas Cromwell was wished "Merry Christmas" in a letter by the bishop John Fisher. That letter was written in 1534 in London.
Cultural and literary reasons
Charles Dickens' novel 'A Xmas Carol' in 1843 mentioned the phrase 'We Wish You a Merry Christmas' in the 16th century, which contributed to its popularity since then.
In the same year, commercial Christmas cards began to use the phrase. This is one of the many traditions and customs of Victorian Christmas.
Now that 'merry' has become synonymous with Xmas, just hearing it takes us to the holiday season!
Also Check:
Merry Christmas – 26 Ways to Write 'Merry Christmas 2021' in  
Anantara Golden Triangle Celebrates Traditional Christmas
Thai Generals Say 99 Percent of People Are Happy With their Rule
Prime Minister Prayut Chan-o-cha Sends Wishes as Yingluck and Fans
Pattaya's Sex City Image Frustrates Thailand's Junta
Thailand's Junta Leader Compliments Himself Over his Self
Also check our site: USNIB