Merry Christmas – 26 Ways to Write 'Merry Christmas 2021' in a Holiday Card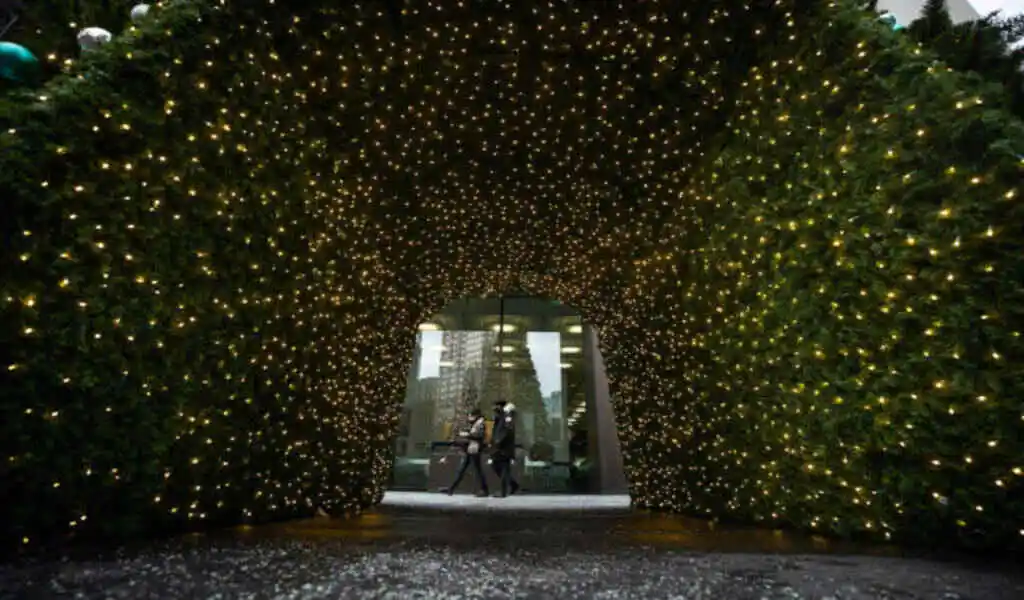 Merry Christmas: Wish You a Merry Christmas and happy holidays!
Some people may find that saying 'Merry Christmas' a little repetitive. If you wish to elaborate on your season's greeting message, this is the place for you.
Here are some ways you can spread Christmas cheer this year, from a well-written message to a funny one-liner to a heartwarming card…
How to express Christmas wishes in a card
It's a phrase you'll hear, write, or read over and over again.
A well-established way to express seasonal wishes is "Merry Christmas," but just because it's commonly used shouldn't diminish its meaning or the sentiment behind it.
If you're looking for creative variations to include in your holiday cards, or if you want to add some humor to the annual exchange of holiday cards and gift tags, keep reading for some inspiration.
Also Check: 
Best Christmas wishes quotes
Have a blessed Christmas 2021 and a joyous New Year!
Tis the season to be jolly!
Merry Christmas!
Wishing you and your family good health More Success and happiness this holiday season 2021.
May your Christmas be full of joy and laughter this year.
I wish you a very Merry Christmas! That's merry and bright!
Merry Christmas! I hope all your Good wishes and prayers for Christmas come true.
Christmas is a magical time of year, so I hope you get a chance to experience its true beauty and meaning
Because we are all together at this time of year
It is my wish from my heart that the true spirit of Christmas of this Year shines in your heart and lights your path.
Despite our distance this Christmas, our hearts and minds remain joined.
Christmas with you is my favorite thing.
Christmas with you is my only wish.
Best Christmas wishes jokes
There is no better time to drink wine than now!
Wishing you a very Merry Christmas!
Don't let go, Santa Claus is coming!
The holiday season of every year has always been my favorite
Season, so I wish you lots of happiness and small bills
Throughout the holiday season!
Enjoy!
Have a wonderful Christmas! From top to bottom, I love you, and your family.
Because it's Christmas – you know the drill!
This holiday season, I'm only giving you ice!
Have a wonderful Christmas with your elf!
Christmas is a time for children.
Santa will bring you gifts on Christmas Day
 Also Check: 
Also check our site: USNIB