Dmitry Medvedev: Russia No Longer Needs Diplomatic Relations With The West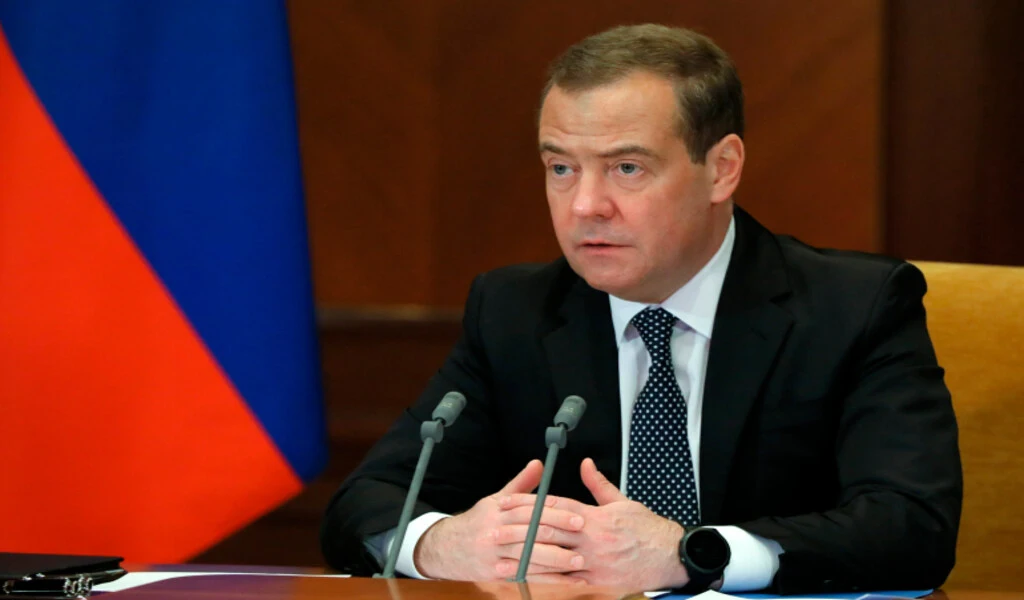 Former Russian president Dmitry Medvedev says Moscow may respond to sanctions by cutting diplomatic ties with the West and freezing personal assets.
Russian officials warned that Moscow may opt-out of the last nuclear arms deal with the U.S., cut diplomatic ties with Western countries, and freeze their assets in response to Western sanctions.
Dmitry Medvedev's threat on Saturday came as Russia's relations with the West reached new lows over its invasion of Ukraine.
The deputy head of Russia's Security Council, chaired by President Vladimir Putin, warned that Moscow could reinstate the death penalty after being removed from Europe's top rights group – a chilling statement that shocked human rights activists in a country that doesn't have capital punishment.
Must Read: Ukraine-Russia: What Does Putin Want In Ukraine?
'Binoculars and gunsights'
In addition, Dmitry Medvedev raised the possibility of cutting diplomatic ties with Western nations, saying, "There is no specific need to maintain diplomatic relations" and adding, "We can view each other through binoculars and gunsights."
In response to Western threats to freeze the assets of Russian companies and individuals, Dmitry Medvedev warned that Moscow would not hesitate to do the same.
"We need to respond in kind by freezing the assets of foreigners and foreign companies in Russia… and possibly by nationalizing the assets of those who come from non-friendly jurisdictions," he said. "The most interesting things are just beginning."'
Return to the Middle Ages'
Asked about the Council of Europe's decision to suspend Russia's membership in Europe's leading human rights organization, Dmitry Medvedev described it as a "useless nursing home" that Russia joined by mistake.
"It is an opportunity to restore the death penalty for grave crimes," he said, noting the US and China have never stopped using the death penalty.
As part of its membership in the Council of Europe, Moscow has maintained a moratorium on capital punishment since August 1996.
Russia's human rights activists were frightened by Dmitry Medvedev's statement as the prospect of the death penalty being reinstated is particularly ominous in Russia due to its flawed judicial system.
Kremlin human rights council member Eva Merkacheva described it as a "catastrophe" and a "return to the Middle Ages".
Also Check: