9 Killed, Including A Baby, In "Dense Shelling" Of Kharkiv Residential Areas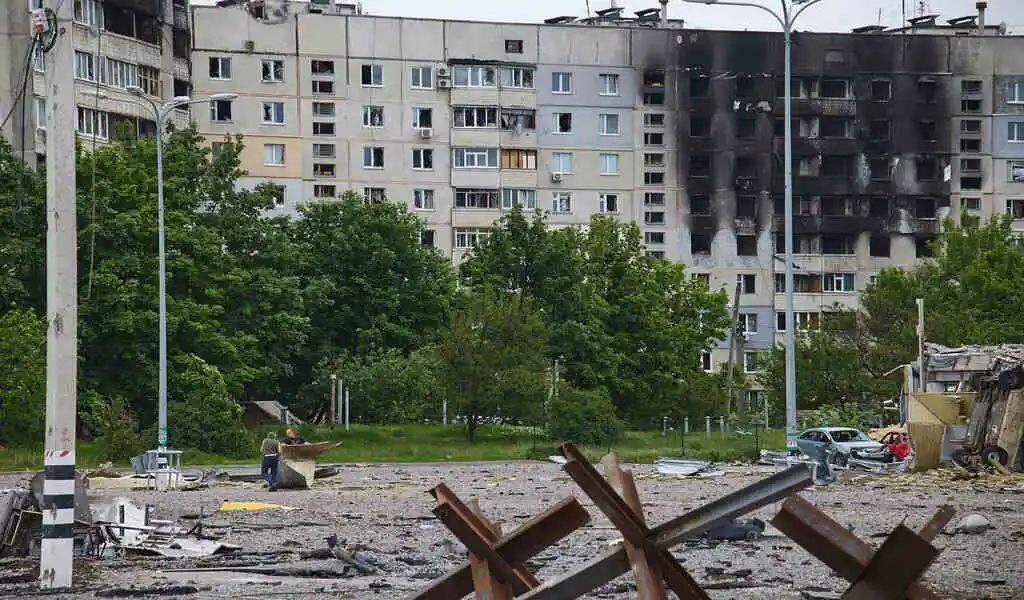 (CTN News) – "Dense shelling" on residential areas near the city center killed nine people on Thursday in Kharkiv, including a five-month-old baby.
One of those killed was a family who was just walking down the street – a man was holding his five-month-old baby in his arms, whom he died holding. Currently, the mother of this baby is in the hospital with severe injuries," Synyehubov said.
He believes that the use of artillery and the targeting of residential areas in Ukraine's second-largest city only serve to terrorize local residents.
"Our military experts are now developing a modification of the artillery that was used by the enemy to shell with MLRS SMERCH and URAGAN and artillery. Based on the available data. Shelling was conducted from the North of the oblast, where our troops are maintaining their positions and slowly pushing the enemy away. This was a residential area, so this shelling could only be aimed at terrorizing the residents," he said.
He said the districts of Shevchenkivskyi and Kyivskyi of Kharkiv were "heavily shelled." The official added that 19 people were injured, including a nine-year-old child.
The positions of our armed forces are holding firmly as of the moment, and there is no question about Kharkiv's possible seizure, he said.
Related CTN News: