Top 4 Trekking Places to Visit in India this Summer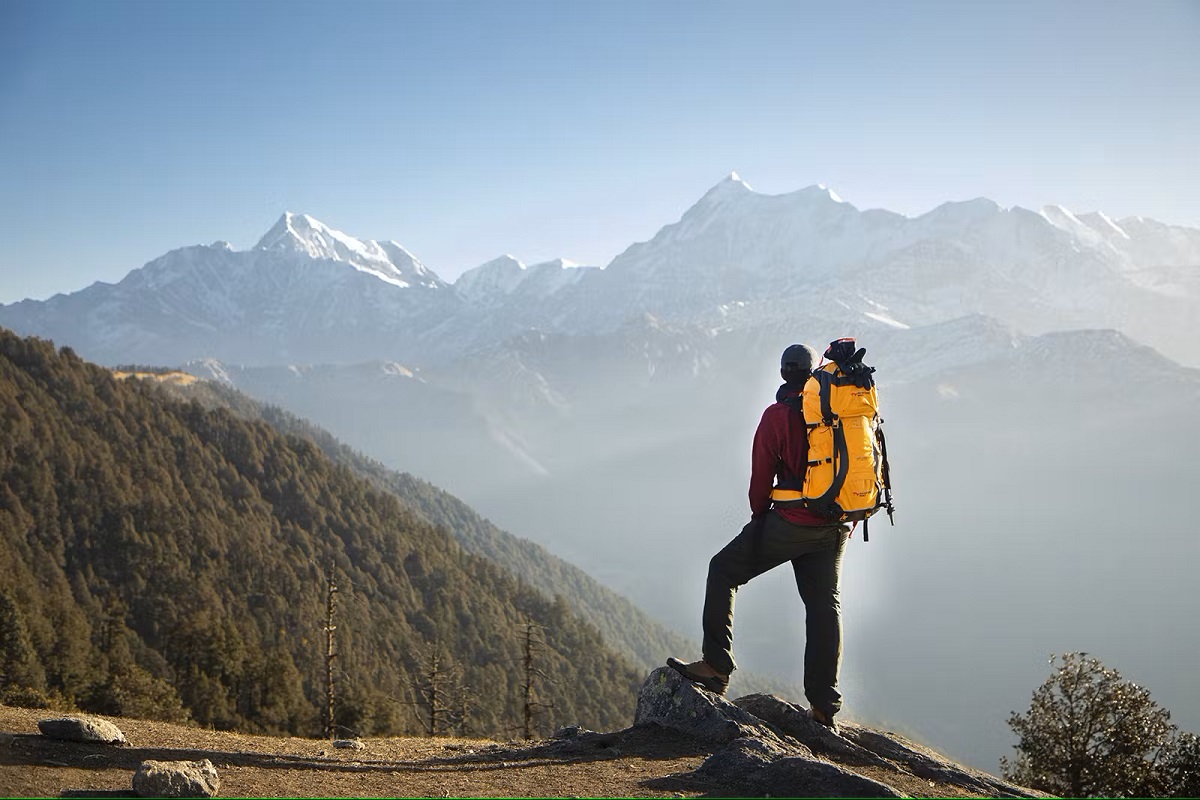 From majestic mountains to vast deserts, India is a land of diverse landscapes. If you have a passion for adventure and are looking for thrilling trekking experiences, India has surely got you covered. With numerous trekking trails spread across the country, here are some of the best trekking places in India to visit this summer.
Hampta Pass Trek
Located in the Kullu Valley of Himachal Pradesh at an elevation of 4,270 meters, the Hampta Pass Trek is a moderate trek that takes you through lush green forests, rocky terrain, and snowy mountains. This trek offers stunning views of the Himalayas, including the Pir Panjal and Dhauladhar Ranges.
Altitude: 14,010 ft
Days: 4-5
Best Months: June to Mid-October

Har Ki Dun Trek
One of the best trekking places in India in summer is the Har Ki Dun Trek in Uttarakhand. At an elevation of 3,566 meters, the trek is located along Rupin and Supin Rivers and presents breathtaking views of Himalayan mountains, diverse flora and fauna, and quaint Garhwalian villages, while leading you to Har Ki Dun, popularly known as the Valley of Gods.
Altitude: 12,000 ft
Days: 7-8
Best Months: Summers – April to June & Post Monsoons – September to December

Pin Parvati Pass Trek
Stretching from Parvati Valley in Kullu to Pin Valley in Spiti, the Pin Parvati Pass Trek is a daunting feat which is bound to be an unforgettable experience for all adventure seekers. Being one of the most difficult treks in India, at an elevation of 5,335 meters, it is recommended to undertake this with a guide present. The trek allows you to hike through rich forests, striking mountains, and Buddhist villages while giving you a chance to witness the diversity not only in culture but also in landscapes.
Altitude: 17,457 ft
Days: 10-15
Best Months: Mid-June to September

Valley of Flowers Trek
Valley of Flowers Trek during the summer months is sure to take your breath away. Located at an altitude of 3,660 meters above sea level, the Valley of Flowers in the Chamoli District of Uttarakhand is a UNESCO world heritage site. This trek takes you through the beautiful valley, famous for its over 600 species of vibrant flowers, like poppies, orchids, daisies, primulas and marigolds, and offers splendid views of the Himalayas. Not just this, you will find yourself captivated by the valley's streams and waterfalls as well as the rare wildlife species it houses.
Altitude: 12,000 ft
Days: 7
Best Months: July to September
While you explore the best trekking places in India this summer, it is important to keep your safety and security in mind. Just like it is vital to be sure to carry the appropriate gear with you, having proper insurance in place is key. Chola MS General Insurance is prepared to take care of all your insurance needs.
With customer care representatives at your service 24*7 and network hospitals or garages spread throughout the country, Chola MS General Insurance is there to make your life simple. Go to the Choal MS website to have a look at the range of policies they offer, and get yourself insured at the earliest.