Top Fun Things to Do in Chiang Rai During Songkran 2023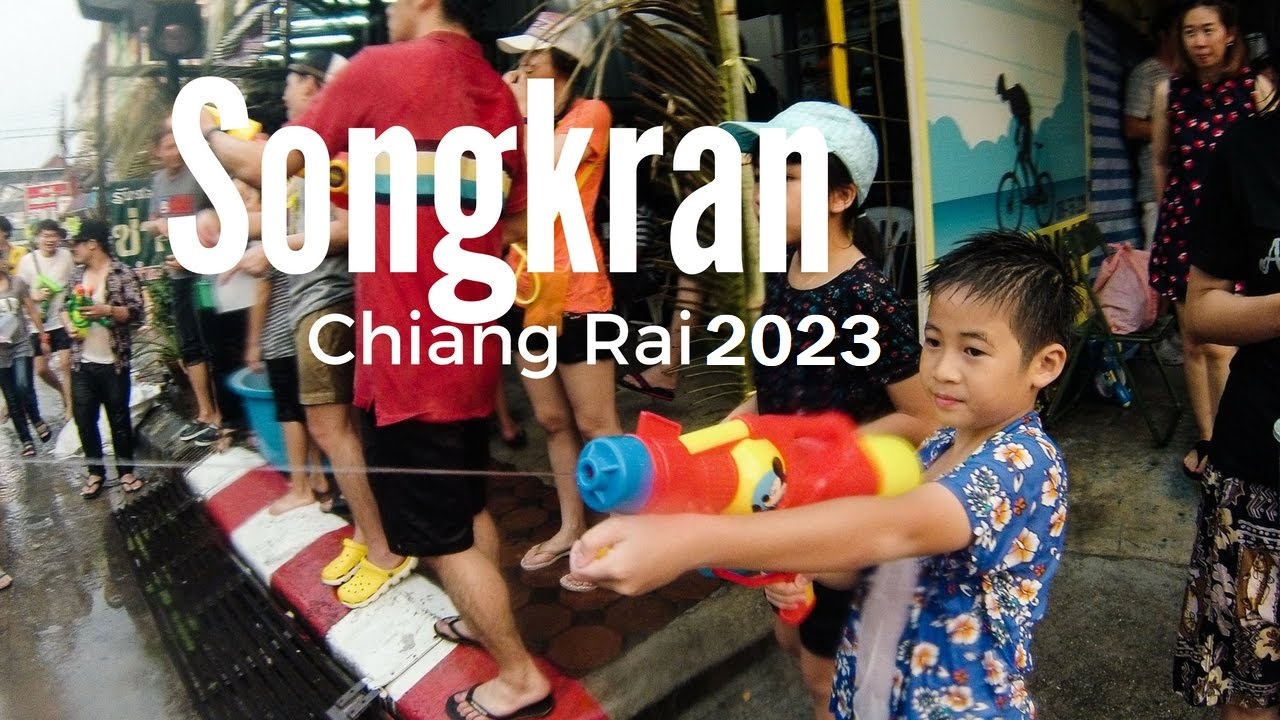 Songkran is a traditional Thai festival celebrated in April each year, which marks the Thai New Year and is known as the Water Festival. It is a time for joyous celebrations, cultural activities, and water-related fun. While
Chiang Rai
is not as well-known for its Songkran celebrations compared to other cities in Thailand, it still offers a unique and enjoyable experience. Here's how you can celebrate Songkran in Chiang Rai:
Participate in the Water Splashing Fun:
Songkran is famous for its water splashing activities, where locals and tourists alike engage in friendly water fights using water guns, buckets, and hoses. You can join in the fun and experience the joyous water splashing traditions with the locals on the streets of Chiang Rai. Don't forget to wear waterproof clothing or bring a change of clothes as you are likely to get wet!
Visit Local Temples:
Songkran is also a time for spiritual cleansing and merit-making. You can visit local temples in Chiang Rai, such as the White Temple (Wat Rong Khun) or the Blue Temple (Wat Rong Suea Ten), and participate in traditional Buddhist rituals such as water pouring over Buddha images as a form of blessing and purification.
Explore Cultural Activities:
During Songkran, there are often cultural activities and performances taking place in Chiang Rai. You can watch traditional Thai dances, music performances, and cultural shows that showcase the rich heritage of Thailand. It's a great opportunity to learn about Thai culture and immerse yourself in the festive atmosphere.
Enjoy Local Food:
Songkran is a time when Thai families come together to celebrate, and food plays an important role in the festivities. You can indulge in delicious Thai street food, local snacks, and traditional Thai desserts that are commonly available during Songkran celebrations. It's a great time to savor the unique flavors of Thai cuisine.
Join Local Events and Parades:
Chiang Rai may host various Songkran events and parades, including colorful processions, beauty contests, and cultural performances. Check for local announcements or ask the locals for recommendations on where to join in the festivities and experience the local traditions.
Respect Local Customs:
It's important to remember that Songkran is a traditional festival with cultural significance for Thai people. It's essential to respect local customs and traditions, and be mindful of local norms while participating in the celebrations. Always ask for permission before splashing water on others, be respectful towards locals, and follow local rules and regulations.
While Songkran may not be as big in Chiang Rai Province compared to other cities in Thailand, you can still enjoy the festive spirit and experience unique cultural activities during this traditional Thai New Year celebration. Embrace the joyous water splashing traditions, immerse yourself in local culture, and create memorable moments during Songkran in Chiang Rai.
Attractions in Chiang Rai
Chiang Rai, located in northern Thailand, is a city known for its beautiful temples, stunning landscapes, and rich cultural heritage. Here are some things to do and places to visit in Chiang Rai:
Visit the White Temple in Chiang Rai (Wat Rong Khun):
The White Temple is a famous contemporary Buddhist temple that features unique and intricate white architecture, adorned with mirrors and sculptures. It's a popular tourist attraction known for its surreal and otherworldly appearance, with unconventional artistic interpretations of Buddhist symbolism.
Explore the Black House (Baan Dam Museum):
The Black House is an unconventional museum and art installation created by renowned Thai artist Thawan Duchanee. It's a collection of over 40 black-colored buildings filled with unique artwork, taxidermy, and curiosities, showcasing a darker side of art and culture.
Discover the Blue Temple (Wat Rong Suea Ten):
The Blue Temple is a relatively new temple in Chiang Rai that is known for its stunning blue-colored interior and intricate details. It's a peaceful and serene temple with a distinct and captivating design that makes it a must-visit for temple enthusiasts.
Explore the Chiang Rai Night Bazaar:
The Chiang Rai Night Bazaar is a bustling market that comes to life after sunset, offering a variety of local handicrafts, textiles, souvenirs, and street food. It's a great place to shop for unique items and immerse yourself in the local atmosphere.
Visit the Hill Tribe Villages:
Chiang Rai is home to several hill tribe communities, such as the Akha, Karen, and Lahu tribes. Visiting these villages offers an opportunity to learn about their unique cultures, traditions, and ways of life. You can interact with the locals, observe their handicrafts, and gain insights into their daily routines.
Chiang Rai Clock Tower:
The Golden Clock Tower is an iconic landmark in Chiang Rai, known for its ornate golden structure and intricate designs. It's a beautiful sight to behold, especially when illuminated at night, and has become a symbol of Chiang Rai's cultural richness.
Take a boat trip on the Kok River:
The Kok River is a scenic river that flows through Chiang Rai, offering beautiful landscapes and a peaceful atmosphere. Taking a boat trip along the river allows you to soak in the stunning natural beauty, visit riverside villages, and experience the local way of life.
Visit the Mae Fah Luang Art and Cultural Park:
The Mae Fah Luang Art and Cultural Park is a museum and botanical garden that showcases the art, culture, and traditions of northern Thailand. It's a beautiful park with well-manicured gardens, interesting exhibits, and traditional Lanna-style buildings.
Relax at the Singha Park:
Singha Park is a sprawling agricultural and recreational park that offers scenic landscapes, flower fields, and outdoor activities such as biking and ziplining. It's a great place to relax, enjoy nature, and soak in the beautiful surroundings.
Taste local cuisine:
Chiang Rai is known for its delicious northern Thai cuisine, which includes unique dishes such as khao soi (a coconut-based curry noodle soup), sai ua (a spicy northern Thai sausage), and kanom jeen nam ngiao (a noodle dish with spicy tomato-based soup). Don't miss the opportunity to savor the local flavors and indulge in the culinary delights of Chiang Rai.
These are just a few of the many things to do and places to visit in Chiang Rai. The city is rich in cultural and natural attractions, offering a unique and memorable experience for travelers who want to immerse themselves in northern Thailand's beauty and heritage.