Thailand's Tourism Businesses Elated Over Chinese Visitor
Business operators on Thailand's holiday island of Phuket are anticipating the long-awaited return of Chinese tourists with bated breath, hoping that China's reopening and dismantling of its strict COVID-19 curbs will help their flagging businesses.
In the year preceding the pandemic, nearly a third of Thailand's visitors were Chinese tourists, who used to account for a quarter of a trillion dollars in annual global travel spending.
"I'm so excited to welcome Chinese visitors. I'm so prepared because it's good money with them here "said speedboat driver Wittaya Yooyen, 56, who works at the island's main attraction, Patong Beach. "The Chinese are welcome, and I'm not concerned about COVID-19."
His watersports company, which offers paragliding, water skiing, and other activities, suffered significant losses during the pandemic, when Thailand's strict entry requirements and lengthy mandatory quarantine periods discouraged visitors.
With pent-up demand and the end of most travel restrictions, Asia's holiday hotspots are welcoming the return of Chinese tourists who are celebrating the Lunar New Year.
Reuters reports, Thailand's government anticipates at least five million Chinese tourists this year, with 300,000 arriving in the first quarter.
Phuket is expected to benefit greatly from a Chinese influx, as the island typically attracts one-quarter of Thailand's annual arrivals.
Many Phuket businesses were crippled by the coronavirus, despite the fact that the island's economy is almost entirely based on tourism. Mr. Good's Seafood Restaurant in Patong, for example, was forced to drastically reduce staff.
"When Chinese tour groups come, they order a lot, and I miss the momentum we had four years ago," its assistant manager Rinnicha Vanichworachod said.
"We are not yet prepared to provide full service because we do not have enough staff."
Thailand received 11.15 million foreign visitors in 2022, up from 428,000 the previous year when broad pandemic-related travel restrictions were in place, according to tourism ministry data released on Tuesday.
The figures, which exceeded the government's target, reflect a solid turnaround as Thailand attempts to revitalize its vital tourism industry, which bore the brunt of the pandemic's strict entry and quarantine policies.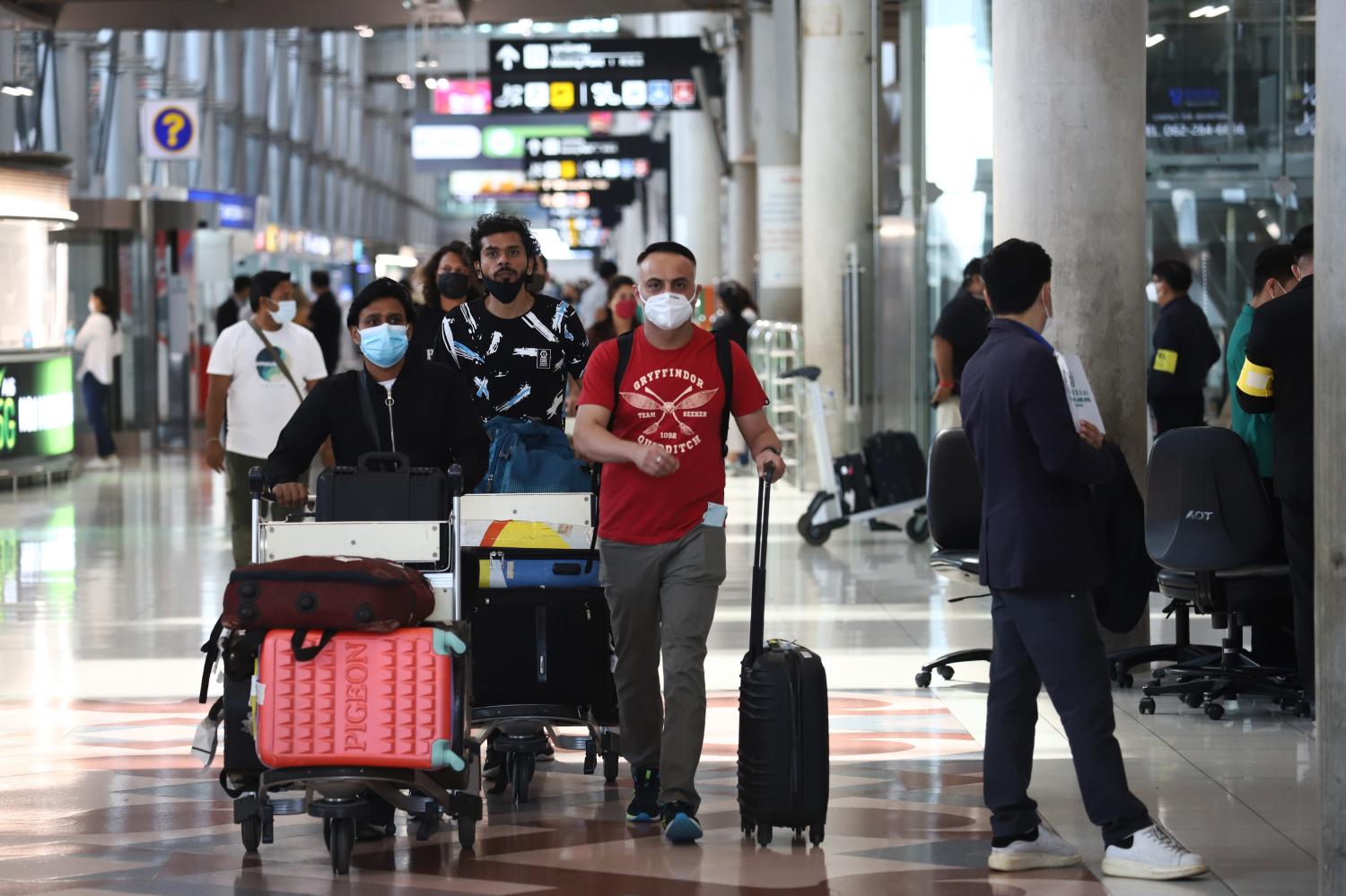 In December, there were 2.24 million foreign tourists, up from 230,497 the previous year. In the year preceding the pandemic, nearly 40 million foreign tourists visited the country.
According to the ministry, Thailand's top three source markets last year were Malaysia, India, and Singapore.
The government anticipates 25 million international visitors in 2023, including at least five million from China, Thailand's largest source market prior to the pandemic.
The government approved a budget of 3.95 billion baht ($120.72 million) on Tuesday to promote domestic and international tourism in secondary cities.
The reopening of China is expected to boost Thailand's vital tourism sector, which previously accounted for about 12% of gross domestic product in Southeast Asia's second-largest economy.
Source: Reuters
Thailand Foreign Ministry to Expand E-Visa System for Tourists