How to Travel on a Budget in Thailand (2023)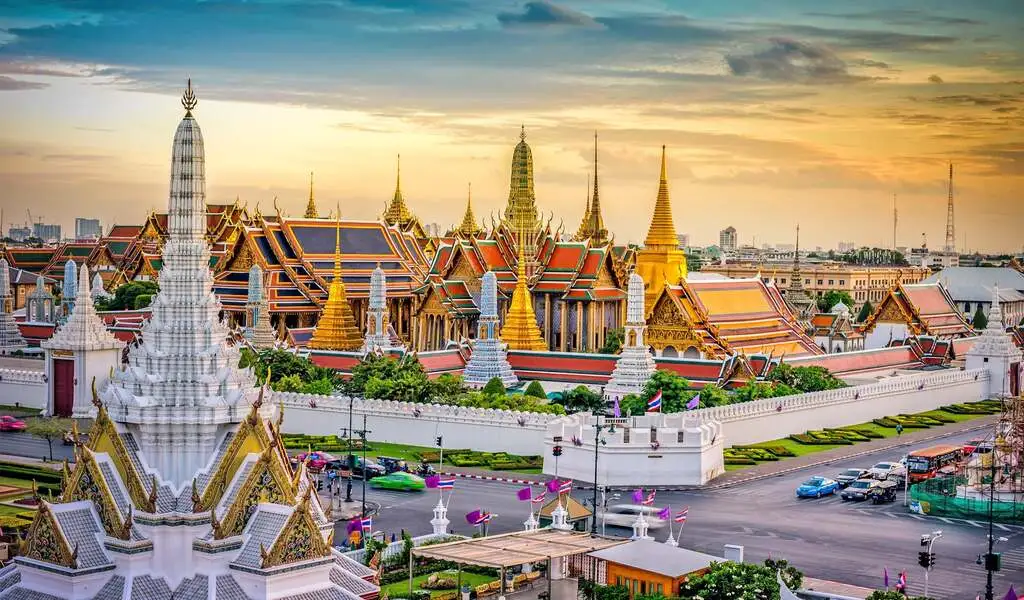 (CTN News) – Budget travel in Thailand may be a wonderful opportunity to see this beautiful nation while conserving money. The following advice can help you navigate Thailand on a tight budget.
1. Travel by bus or train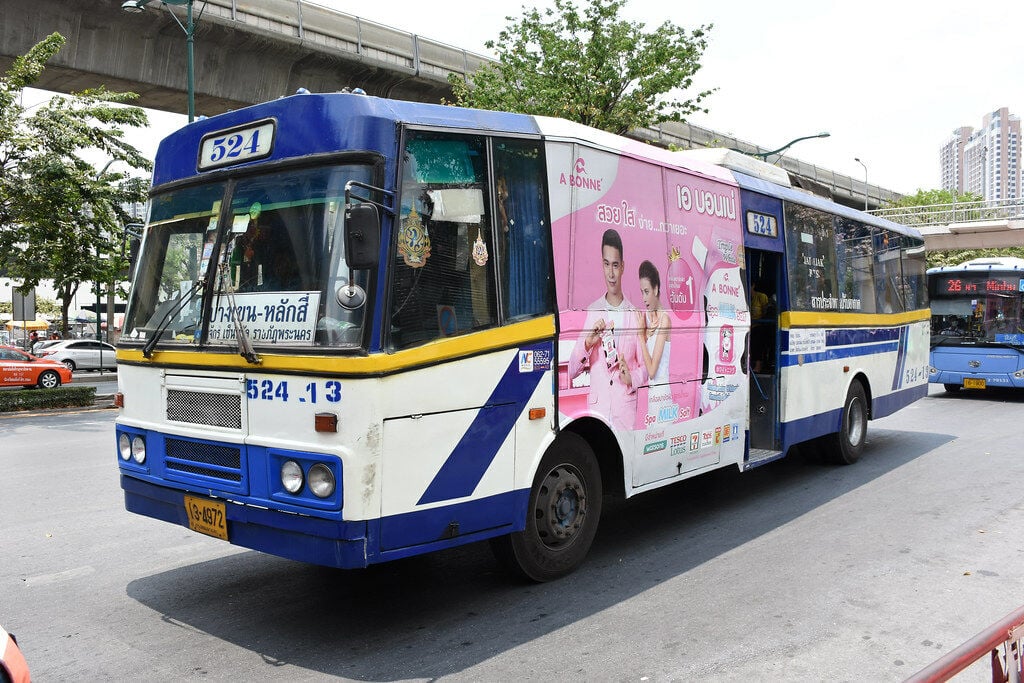 Thailand has a large, all-encompassing bus network. It's a cost-effective method to go from point A to point B. Depending on the route, the buses are cozy and provide a range of amenities.
Many buses include free Wi-Fi, air conditioning, and even onboard entertainment. Additionally, it's an excellent way to see the nation without breaking the budget, with ticket rates ranging from $10 to $20.
Another excellent alternative for getting about Thailand is the rail system. Depending on the itinerary, tickets range in price from $15 to $25.
The trains are cozy and provide several amenities, including air conditioning and onboard entertainment.
Additionally, some of the trains feature dining carriages, so you may eat as you ride. Train travel is a wonderful opportunity to view the country, avoid traffic, and reach your destination swiftly.
2. Stay in hostels
For tourists visiting Thailand, hostels are getting more and more popular. They provide safe, secure, pleasant lodging for a small portion of the price of a hotel.
Depending on your demands and budget, you may often choose a single or dorm room with many beds.
You may mingle and meet other travelers in the communal rooms often found in hostels, such as the kitchen and lounge.
This is an excellent opportunity to meet people and learn where to dine, buy, and see the attractions. You can remain connected while traveling thanks to the free WiFi offered by most hostels.
Hostels are an excellent way to save costs while seeing Thailand and meeting new people.
3. Eat street food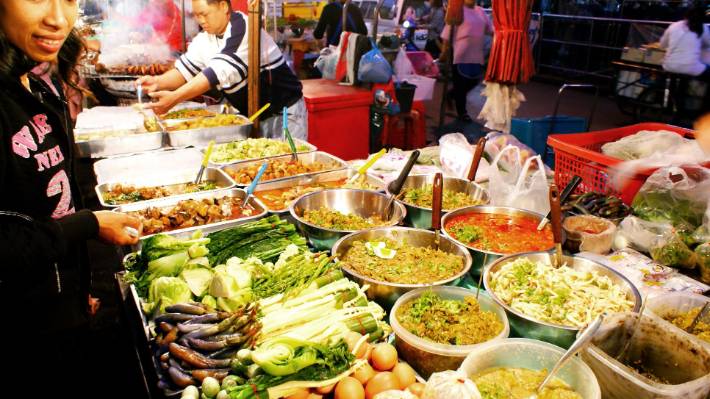 Every tourist in Thailand must eat street cuisine, an essential component of the country's culture. It's not only exceedingly tasty; it's also incredibly affordable.
You may locate street food carts all around the nation, so a wonderful dinner is never far away.
A regular lunch will cost you between $2 and $3, making it a great option for tourists on a tight budget.
Incredibly diverse street food may be found all around Thailand. From typical Thai meals like Pad Thai and Tom Yum soup to more unusual stuff like grilled insects and deep-fried bugs, you can get it all here.
Whatever your preferences, you're bound to discover something you'll like.
A cheap and enjoyable way to explore Thai culture is through street food.
Additionally, it's a tasty and entertaining way to travel the nation. So why are you still waiting? Try some Thai street cuisine right now!
4. Rent a scooter
Renting a scooter in Thailand may be an inexpensive and convenient way to move about. They are reasonably priced, running between $5 and $10 a day, and they are also practical and simple to drive.
Additionally, they provide a fantastic opportunity to take your time seeing the countryside, beaches, and towns. Just make sure you have the required insurance and license before driving it.
Many rental businesses will also provide you with a helmet and other safety equipment to protect you. You can get anywhere and maximize your time in Thailand with a scooter.
5. Explore national parks.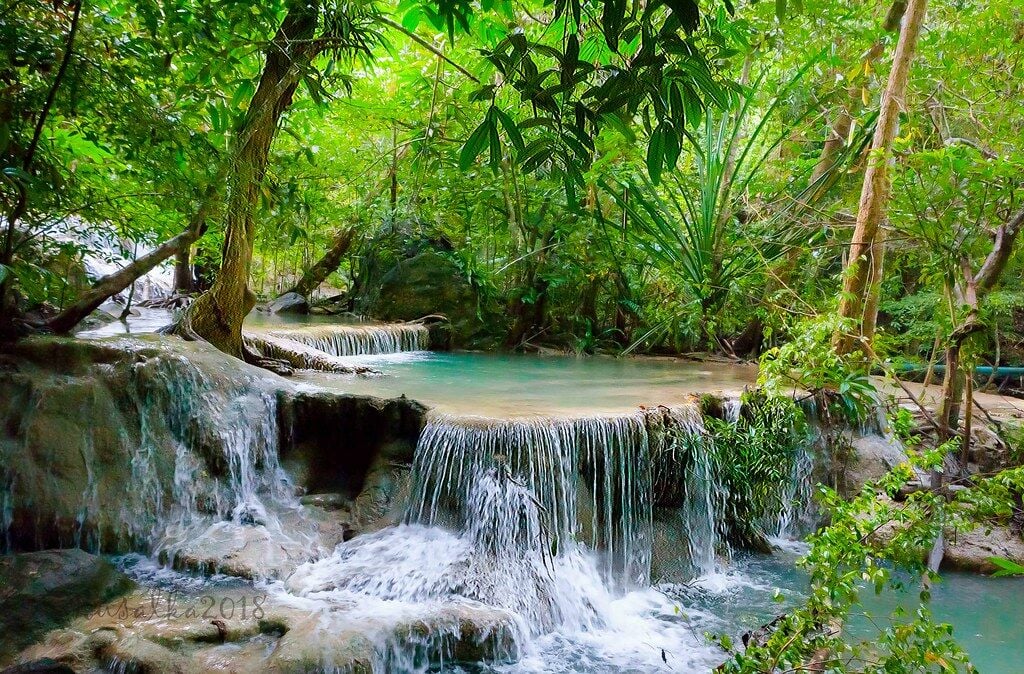 To experience Thailand's breathtaking natural splendor, consider visiting one of its national parks. There is something for everyone, whether you want a quick day trip or a longer excursion.
There is something for everyone's preferences, from the magnificent waterfalls of Khao Yai National Park to the lush rainforest of Khao Sok National Park. Numerous parks have well-established pathways that make it simple to go around them.
There are also numerous chances for photography, animal observation, and bird watching.
Most parks have entrance fees of less than $10, and many provide camping grounds so you may prolong your vacation. Additionally, if you're a student or traveling on a public holiday, you may sometimes discover reductions or free entry.
Therefore, why not visit one of Thailand's numerous national parks if you're seeking an affordable and thrilling way to discover the country?
With the help of these suggestions, you may go to Thailand on a budget and enjoy yourself. Travel safely and enjoy yourself!
Check out our post on how to organize the ideal trip to Thailand in 2023.