What Makes TikTok A Security Threat To The US?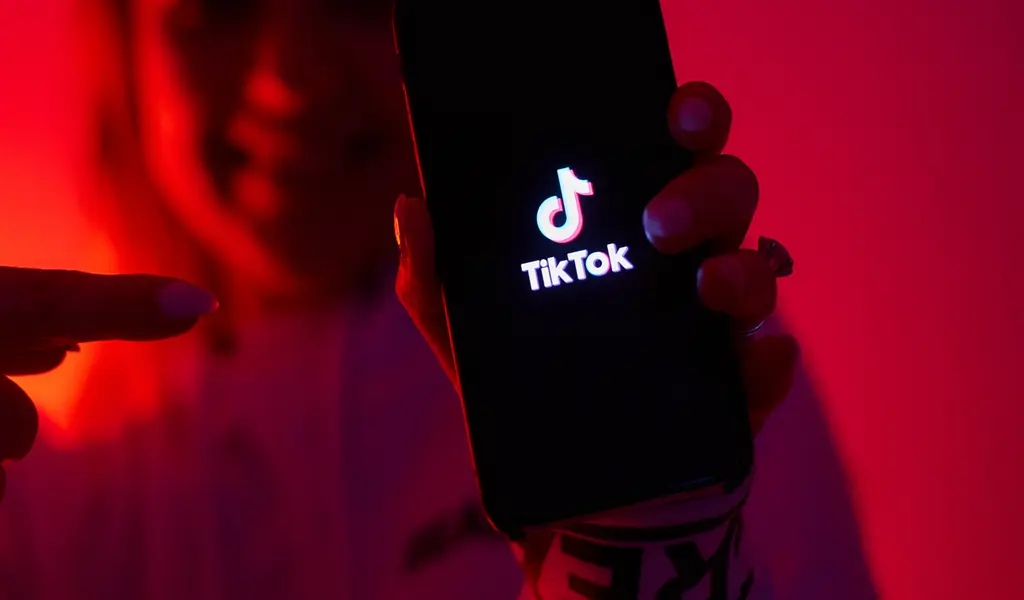 (CTN NEWS) – U.S. legislators have questioned TikTok CEO Shou Zi Chew about data security and objectionable content, and some have called for a statewide ban on the well-known short-video app.
Chew, a Singaporean citizen, claimed to the congressmen that TikTok prioritizes user safety in an effort to prevent the app from being blocked in the United States by downplaying its connections to China.
Representatives from both the Republican and Democratic parties vigorously grilled Chew on issues such as TikTok's content moderation methods, data security policies, and history of snooping on journalists.
Here are some of the issues people have with TikTok and its ownership.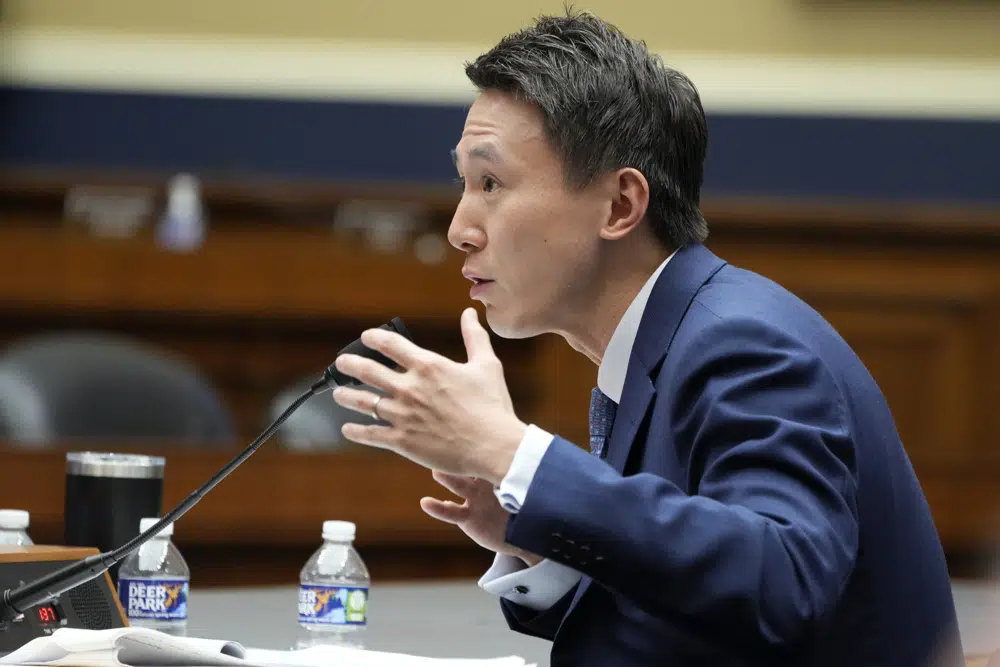 WHAT MAKES WASHINGTON BELIEVE THAT TIKTOK IS A THREAT?
TikTok, a Chinese technology company ByteDance Ltd. entirely owns the app and hires its leaders, with more than 150 million American users.
ByteDance is a privately owned Chinese company with its headquarters in Beijing but its registration in the Cayman Islands.
Haidian, an area in northwest Beijing that is home to important colleges and a hotspot for tech entrepreneurs, is where it has its headquarters.
The headquarters of TikTok are split between Singapore and Los Angeles.
ByteDance, a Chinese entrepreneur Zhang Yiming's 2012 startup, is estimated to be worth around $220 billion, or around half of its $400 billion 2021 valuation.
Both publicly traded and privately held Chinese tech firms, like ByteDance, have seen a sharp decline in value since the Communist Party in power tightened its grip on the sector through anti-monopoly and data security crackdowns.
Chinese officials might compel ByteDance to pass up TikTok data on American users, fearing Western countries, revealing sensitive information.
According to Mao Ning, a spokeswoman for the foreign ministry, China's government has never asked companies to "collect or provide data, information, or intelligence" held by foreign governments and will not do so in the future.
She also noted that the United States "has not provided any evidence to date to prove that TikTok threatens U.S. national security."
According to ByteDance, non-Chinese investors such as the Japanese SoftBank Group and American investment companies Carlyle Group and Kohlberg Kravis Roberts own 60% of the company's shares.
20% of the company is owned by the employees and the remaining 20% by the founders.
It's still unclear to outsiders exactly how TikTok and ByteDance are connected.
WHY DO WESTERN GOVERNMENTS CONCERN CHINESE RULES?
While a different 2014 Counter-Espionage Law specifies that "relevant organizations… may not refuse" to gather evidence for an investigation.
China's 2017 National Intelligence Law mandates that "any organization" must aid or collaborate with state intelligence activity.
ByteDance, the Chinese business that controls TikTok, would probably be required to adhere by these regulations if Chinese authorities demanded it to turn over data.
The Communist Party controls everything, including laws and regulations. The party's authority is unrestricted by law.
To enforce compliance by Chinese and international businesses operating in China, the authorities might also threaten to revoke licenses, launch regulatory or tax investigations, or apply other penalties.
The party will occasionally use "window guidance," or covert private communication, to transmit commands. It has tightened control over technological companies via crackdowns to compel them to support its objectives.
By obtaining seats on company boards of directors, the Chinese government has also attempted to exert more direct control over businesses.
Even with "Project Texas," MUST TIKTOK TURN OVER DATA IF THE CHINESE GOVERNMENT REQUESTS IT?
By keeping user data on computers run by an independent contractor, Oracle Corp., in what is known as "Project Texas," TikTok has pledged to protect information on American users.
All new U.S. user data is housed there, according to Chew, the CEO of TikTok, and the company plans to finish erasing older U.S. data from non-Oracle servers this year.
The concern is that, if required to do so by Chinese authorities, ByteDance would be forced to turn over the information it has obtained from TikTok.
However, Chew has stated that Project Texas will keep American data out of China's hands.
In December, ByteDance revealed that while investigating how information about the company was leaked, four workers had access to information about reporters and those related to them.
Chew informed the legislators that although some U.S. data may still be accessible to ByteDance personnel stationed in China, this access will cease after Project Texas is finished.
In November, the head of privacy for Europe at TikTok said that some staff in China had access to data on users in the UK and the EU.
DOES THE COMMUNIST PARTY AFFECT BYTEDANCE IN ANY WAY?
In the session on Thursday, MPs pressed Chew on whether ByteDance had any ties to China's communist authorities.
When asked if the top executives and personnel were Communist Party members, he dodged the subject.
We don't know the political affiliation of our staff since we don't ask them, but I do know that the founder himself is not a member of the Communist Party, Chew added.
Chew objected when asked whether the Chinese Communist Party effectively controlled ByteDance.
Chew responded, "That's not correct," in response to a lawmaker's claim that the Communist Party controls one ByteDance board seat thanks to its ownership of a "golden share" in the company.
In China, state investment vehicles that own so-called "golden shares" that give them a 1% stake in enterprises are one way for Beijing to increase its economic control.
When lawmakers asserted that the Communist Party holds shares in ByteDance and thus has a say in how the company is operated, Chew retaliated. Chew stated that the Communist Party was not permitted to vote in ByteDance.
Some of ByteDance's video and information platforms that cater only to the Chinese market are licensed by the company's principal Chinese subsidiary.
WHAT IS DOUYIN AND HOW IS IT RELATED TO TIKTOK?
ByteDance's short-video platform for the Chinese market is called Douyin. Similar to TikTok, it is subject to Chinese censorship laws that forbid material deemed subversive or pornographic.
U.S. politicians concerned about hazardous content seen by children have underlined this point.
The majority of Chinese internet users cannot view TikTok due to the heavy controls used by the Communist Party.
According to ByteDance, Toutiao, a news and short-video platform, and other services have "no affiliation" with Beijing ByteDance Technology Co., a subsidiary that runs Douyin.
HOW DID CHINA REACT TO THE WASHINGTON TESTIMONY OF THE TIKTOK CEO?
Most of the social media responses in China supported Chew and gave him credit for handling the tough questions directed at him.
Comments on Douyin and the microblogging site Weibo criticized American senators for posing "trap" or leading questions to Chew.
A common idiom used in comments is "If you want to accuse someone, there's always a way," which is translated from Chinese.
RELAYTED CTN NEWS:
Grindr, LGBTQ+ Dating App, Issues Warning For Egyptian Users