What is Cloud Storage and How Does it Work?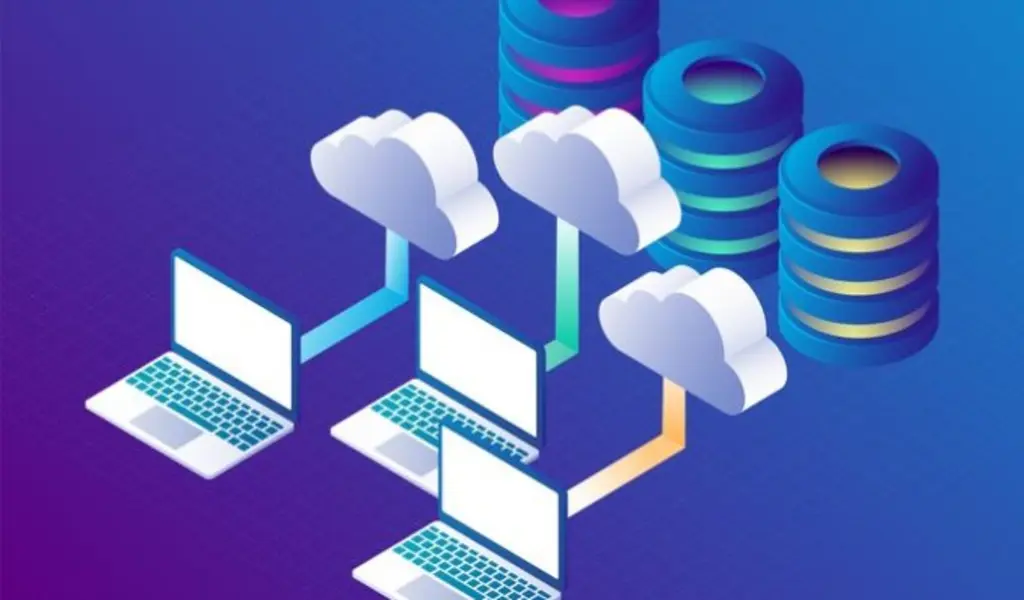 Nothing is more terrifying than losing your data or even having that fear because data is an essential part of every business.
This is when cloud storage comes into play with its incredibly interesting features and capabilities. It is the online data storage solutions.
Due to its simplicity, affordability, and general convenience, cloud storage has become incredibly popular.
It keeps your files and folders safe from data loss while enabling you to access them whenever you want, from wherever you want.
Additionally, you're using less disc space, which leaves more room for things like videos and games.
What is cloud storage?
Cloud storage is used to store data and files in an off-site location that you can access through either a dedicated private network connection or the open internet. A third-party cloud provider will be in charge of any data you move off-site for storage.
With cloud storage users have the ability to remotely upload their content, store it, and retrieve it as needed.
Since the invention of the cloud, you no longer need to buy servers, external hard drives, or memory sticks to move your data around.
Moreover, Cloud storage solutions offer flexibility, allowing you to increase or decrease capacity as your data volumes change.
Instead of investing in the capital costs of constructing and maintaining in-house storage networks, your organization can save money by storing data in the cloud by paying for storage capacity and technology as a service. Only the capacity that you actually use is charged for.
You don't need to overprovision storage networks in anticipation of increased data volume, even though your costs may rise over time to account for higher data volumes.
How does cloud storage work?
It is convenient and easy to run Cloud storage. Information is kept in third-party maintained data centers that can be found anywhere in the world when using cloud storage. Because the data is on hosted servers, a web interface makes it simple to access.
Cloud storage uses a network of servers, including a master control server and additional storage servers.
You can use any of the servers as needed and will be charged accordingly because they are all connected to one another.
When compared to purchasing more powerful servers as your company's needs grow, cloud storage helps in saving you a significant amount of money.
However, with cloud storage, you just pay for the amount of room your data takes up in the cloud.
You can easily upload all of your important content, including documents, videos, photos, music, movies, and more, to cloud storage because it typically supports a wide range of file types and sizes.
You can sync your cloud storage account with your smartphone, tablet, or other mobile devices for convenient access while traveling after you sign up for the service and upload your files.
Most interesting aspect of cloud storage options is the ability to upload and download files from anywhere in the world without having to carry a laptop.
All you need is a mobile device with an internet connection and the application for your service provider. After that log into your account to upload or save the files.
You can also share your data on the cloud with several other users or your teammates who work for your business. You can grant them permission to remotely edit or view the shared files.
Members of your team can work cooperatively on a project together, and edit files that have been shared with them.
Everyone who has access to your files and folders can view the files and documents in their account after accepting your invitation to do so.
Cloud storage is secured and protected with complex passwords, making it impossible for unauthorized users to access the files you share or upload. Additionally, cloud storage has the capability of recovering accidentally deleted files, folders, or documents.
You have the choice to connect your account with any device, including a smartphone, tablet or PC in order to recover your data.
Technology has advanced to the point where cloud storage is now a viable option for managing and maintaining our content. Anyone can ensure that they data online without fearing about space for a small monthly fee.
The cloud makes it simple to download and upload files. Furthermore, you and anybody you authorize can access them because they are safe and confidential. Using a computer or mobile device, anyone, anywhere can access the files at any time.
Wrap up
Using a pay-as-you-go business model, cloud storage providers manage security, capacity and durability to make the data approachable to your applications over the internet.
Generally, you use a web portal, website, or mobile app to access the storage cloud via the internet or a dedicated private connection.
Related CTN News:
LG Launches 27-inch Gaming Monitor With 240Hz UltraGear OLED
Apple Watch Can Help Detect a Potentially Life-Threatening Heart Condition: Report
Wickr Me Is Shutting Down Its Free Encrypted Messaging App Next Year